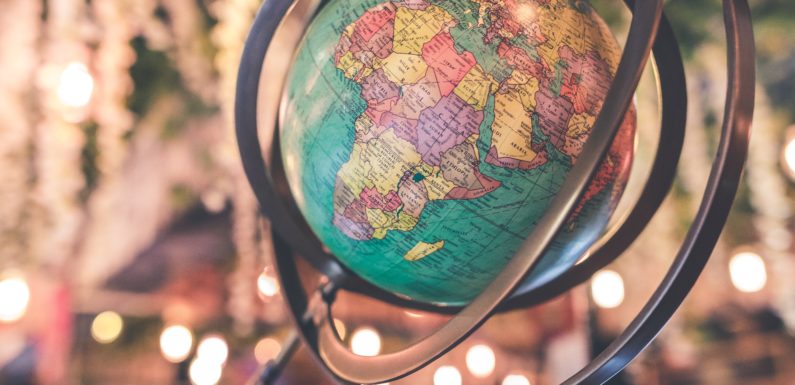 There are no borders in the eCommerce world. At least, there are no technological borders. Shoppers in Shanghai, China can browse your US store as easily as shoppers in Chesapeake, VA., but will they buy anything? Language, culture, and market differences can scupper eCommerce expansion into new countries, but for retailers who overcome the challenges, the rewards are worth the effort.
In 2017, 8.3% of US retail sales were made in an eCommerce store. The US is a leader in eCommerce adoption, but other nations have even stronger eCommerce markets. South Koreans spent 11.3% of their shopping budgets with eCommerce retailers. That figure is 15.5% in China, and almost 17% in the UK.
There is much room for international growth for eCommerce retailers who can adapt.
Localize to Globalize
Many international shoppers understand English, but many isn't all and those who do speak English often prefer to shop in their local language. You cannot assume familiarity with English, so you will have to localize your store's copy and marketing collateral for the target market.
This isn't as tricky as you might think. Your current store may have the tools you need. WooCommerce, for example, is eminently translatable. WooCommerce Multilingual integrates WooCommerce with the powerful WordPress Multilingual (WPML) plugin, allowing retailers to build stores that support many different languages. MultilingualPress Pro takes a different approach, leveraging WordPress Multisite to create separate sites for each market.
Mobile is not optional
There are about 226 million smartphone users in the US: that's almost 70% of the population. Canada, South Korea, Taiwan, Switzerland, and Sweden have even higher levels of smartphone use. Most of Western Europe has similar penetration to the US. Many populations around the world use mobile devices almost exclusively because the local wireless infrastructure is better than the wired networks.
If you're going global, you need to be mobile too. With modern eCommerce applications, that's not as challenging as it once was. Both Magento and WooCommerce benefit from responsive themes that work just as well on phones as desktops.
Magento is working with Google to bring Progressive Web Apps – web applications with native-app functionality – to its platform. Both WooCommerce and WordPress have excellent APIs that can be used to build PWA front-ends. In 2018, eCommerce stores have no excuse for being unfriendly to mobile users.
Know your market
You are unlikely to be able to transfer sales and marketing strategies wholesale into new markets. Failure to properly research the market has caused the failure of many international expansions.
Don't assume that success in one country will automatically bring success elsewhere in the world. Many different factors affect the success of a product, and cultural differences play a huge role.

Research your competition. If you're going up against a popular regional incumbent, make sure there is a compelling reason for shoppers to prefer your product.

Rethink your marketing personas. This is key: don't try to apply tried and true marketing strategies with personas based on US shoppers. It is unlikely to prove effective. You may want to consider hiring local marketing expertise to help align your strategy with the market.
This isn't Kansas
Online retail intersects with legal and regulatory environments along many dimensions, from taxation and privacy to consumer rights and acceptable business practices. Before launching into a new market, get local legal advice to ensure your don't step on any toes.
A topical example is the General Data Protection Regulation (GDPR). If you intend to sell goods and service to people in the European Union, you need to understand what the GDPR entails and conform to its privacy rules. Failure to do so could lead to massive fines.
The international market is a huge opportunity for growing eCommerce businesses. Expanding overseas can be complex, but with preparation your store can make the leap from local success to international brand.