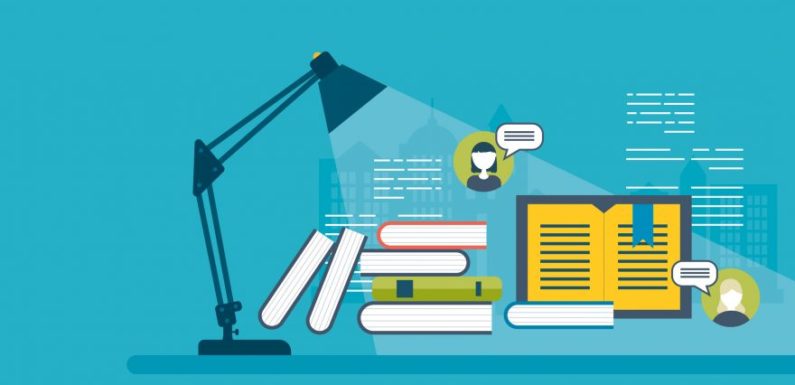 Irrespective of the fact that how good business customers service you have, there is no denying the fact that there is always room for improvement. There are so many instances where actually the standard of the services that you render decides how much and how long clients keep coming back to you. A vast chunk of clients is lost by many businesses owing to poor customer service.
Thus, it need not requires any explanation why it is so vital to put you're A-game up in dealing with your customers. While there are so many resources available for knowing the various ways on how to provide good customer service, one of them is certainly got to be books.
Here's look at some of the top customer service books to read in 2018 that would surely help you in providing top-notch services to your customers anytime and all the time-
#1 What's the Secret? To Providing a World-Class Customer Experience (2008) by John R. DiJulius III
This book written by John R. DiJulius, a customer support consultant himself would certainly be providing you with a great competitive edge in the market. The book explores various strategies and upholds values of some of the best companies in the world who have excelled in providing immaculate customer service. The book is filled with specialized insights, best practices and effective strategies that would simply be compelling you in a way to uplift your customer support of your company right away.
#2 Igniting Customer Connections: Fire Up Your Company's Growth By Multiplying Customer Experience and Engagement (2014) by Andrew Frawley
This book exclusively and elaborately focuses on how to provide the best of customer service, something that the lion's share of businesses are found struggling badly with. In today's age of digitization where things are diversified all over the place, building long-lasting connections with customers is what is needed and only mere talking to them would not suffice. Frawley has gone on to coin a new term altogether in this book called "Return on Experience and Engagement" or simply abbreviated as ROE₂ educating readers with the techniques that strengthens customer relations.
#3 The Customer Manifesto: How Business Has Failed Customers and What It Takes To Earn Lasting Loyalty (2014) by Pamela Herrmann
This book speaks highly of analyzing things from the perspective of customers i.e. putting their shoes on and taking the services of businesses on the personal front. Although the experiences and anecdotes are predominantly drawn from that of the retail industry, however, having said that; the lessons learnt from the book is overall generic and can be utilized for any and every kind of business.
#4 Outside In: The Power of Putting Customers at the Center of Your Business (2012) by Harley Manning and Kerry Bodine
This book is all about putting customers priority at the top over anything else i.e. giving the same the most important which should be followed by all the employees of the business right from the top executives to that of the front liners. The book is the outcome of close to one and a half decade of extensive research work on the part of the author and readers would be learning some great values customer care, customer trust, authentic connection and the likes that would be ensuring the smooth running and continuation of a successful business.
#5 Rework: Change the Way You Work Forever (2010) by David Heinemeier Hansson and Jason Fried
This is a truly unique book indeed. It is unconventional, witty, cunning, quick and absolute funs with a totally unorthodox take when it comes to strategy and approach on how to conduct a successful business. Nonetheless, the book does truly makes a lot of sense and shows ways how one can be so very effective and successful in business even by not going by or following the traditional methods.
#6 Good to Great: Why Some Companies Make the Leap…and Others Don't (2001) by Jim Collins
This is a perfect book for company CEO's and high executives who are willing and determined in transforming a good company into a very good or even a great one and more importantly how can that be done or achieved. The book is a meticulous study of history, journey and the underlying secrets of various companies over a long period of time thriving in the competitive market for years. Also, the reasons have been upholding in the book as to why successful companies are so successful in their own rights and others fail to reach the same or make the cut.  
#7 The Effortless Experience: Conquering the New Battleground for Customer Loyalty (2013) by Matthew Dixon, Nick Toman, and Rick DeLisi
This book focuses on the aspect that customers prefer seamless and smooth resolution of their issues at a fast pace rather than being overwhelmed by "wow" experiences all the time that would simply blow their mind. In a word the book reflects on how customers just strive for an effortless experience.
#8 The Ten Principles Behind Great Customer Experiences (Financial Times Series, 2013) by Matt Watkinson
This is truly a fantastic book and indeed a force to be reckoning with. The ten principles as referred to in the book title are put together and jotted down in a fabulous way. This book is mostly devoid of technical jargons and is very easy to comprehend and apply as per context. The book also closely analyzes how comprehending those factors that influence consumer behaviour and purchasing decision is so very critical in providing high-quality customer experience.
#9 The Thank You Economy (2011) by Gary Vaynerchuck
This book by Gary Vaynerchuck discusses how the rise and inclusion of social media in modern times is shaping customer service. Strategies and compelling evidence have been cited in the book as to how social media is impacting customer service in contemporary times along with personalized and authentic services.
#10 The Hard Thing About Hard Things: Building a Business When There Are No Easy Answers (2014) by Ben Horowitz
This book primarily deals with what challenges leaders would be encountering on a daily business as they go through their business. Given the fact that ideas are drawn from real-life instance i.e. author's own life-story, it is very easy to relate for the readers. Moreover, the inclusion of humour in the book has made it all that more interesting and even better to read.
As mentioned before as well, in order to improve customer service and heighten the quality of rendering the same consistently over a good period of time would require dedicated effort from the entire company or business which includes staffs from the grassroots levels to the top hierarchy. The huge importance and massive significance of good customer service can never be undermined.
The better and enhanced customer service a business can provide, the higher would be the chances of retaining customers and attracting more of the same which would be directly proportional to the further growth and development of the business. And it is in this context or connection that going carefully through the aforementioned books can prove to be so handy and fruit-bearing for the cause.