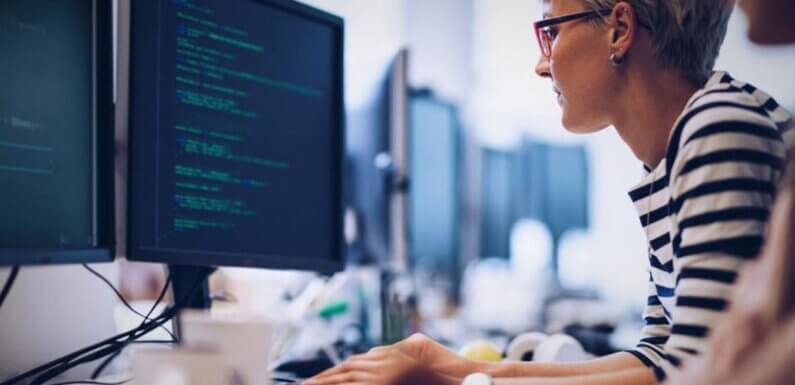 Mobile application development is a fast-paced, highly competitive industry. Customers' lives have grown more comfortable since the launch of iOS app development trends in 2021. To stay ahead of the competition, mobile software companies must meet ever-increasing client needs while developing user-friendly and efficient apps.
Because Apple devices are becoming increasingly popular, iOS platform development is in great demand. However, to compete with industry leaders, if you hire iOS app developers, they must create extraordinarily effective and scalable mobile apps with a large variety of features. To accomplish so, you'll need to stay on top of the latest developments in the field.
Because some of the best mobile apps are generally accessible first on the iPhone, Apple's iOS App Store is one of the highlight features of the iPhone experience. Should those apps, on the other hand, make an appearance on your phone? To find out, we combed the virtual shelves of the App Store for the top iPhone apps we could discover. Take a look at the six most vital ones that will rule in 2021.
1. Internet of Things (IoT)
The Internet of Things is an unavoidable concept in today's world. It combines all of the devices into a single ecosystem, allowing them to share data. Because of the Internet of Things developments, remote control of household appliances and quick access to house gadgets via mobile apps are now possible.
Because of this significant increase, you need to hire iOS app developers who focus more on developing apps compatible with IoT's latest advanced technologies.
Aside from intelligent home technology advancements, IoT will focus on health tech and safety issues to improve virtual healthcare equipment and reduce COVID-19 spread.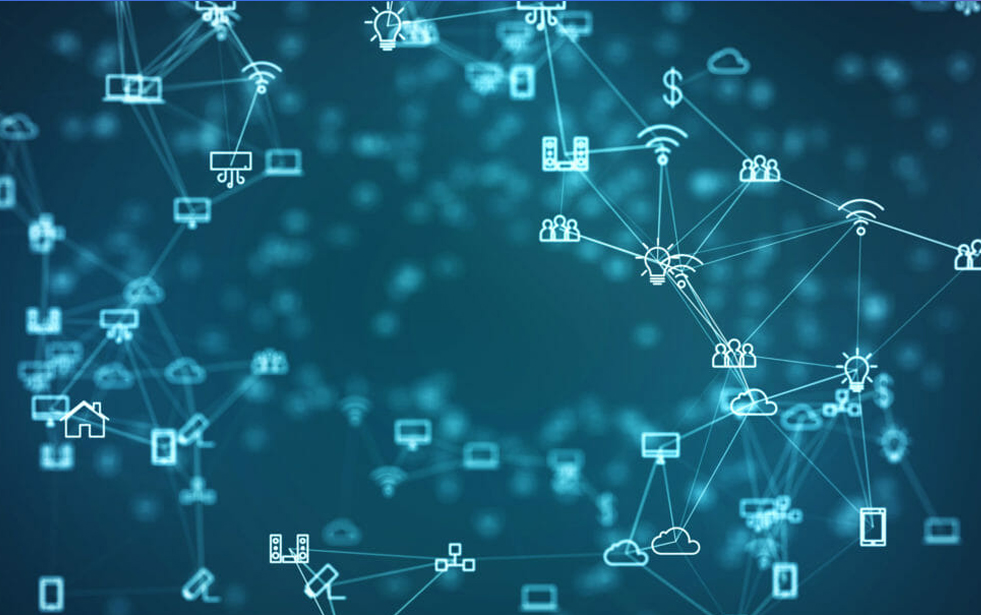 2. Artificial Intelligence (AI) and Machine Learning
Machine Learning (ML) and Artificial Intelligence (AI) can help you design more customer-friendly, reliable, and efficient apps.
If you hire iOS app developers, they use the Core ML framework to work with machine learning. This tool can be implemented into the app to start machine learning and create more predictions to improve the client experience. Core ML can do a wide range of jobs using several algorithms, allowing various organizations to choose what best suits their needs. Face and speech recognition, text or picture classification, and many more AI functions are employed in mobile apps.
AI implementation is an iOS trend that will remain relevant in the following years since it enhances the user's experience and reduces the time it takes to design an app. Artificial intelligence has flourished with leaps and bounds, Artificial Intelligence Companies Working For Healthcare sector to improve the medical sector.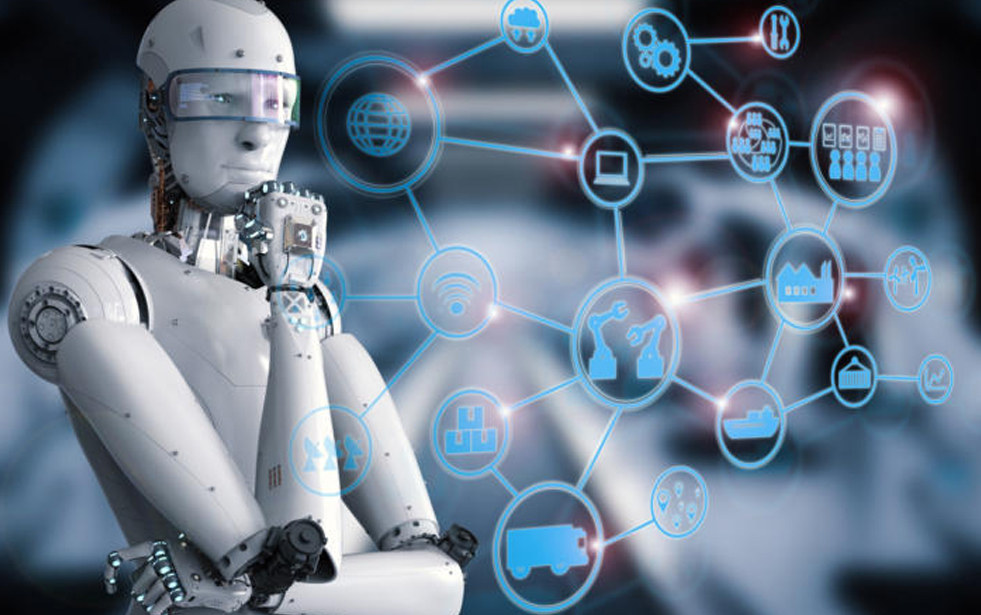 3. Wearable Apps
Wearables are one of the most used buzzwords these days. Wearable apps are built for smartwatches, fitness bands, trackers, and other gadgets that have grown popular for their capacity to display heart rate, oxygen saturation, blood pressure, and the number of steps taken throughout the day.
Modern wearable apps, on the other hand, go far further. For example, the Apple Watch 5 can perform electrocardiograms and identify a panic attack by measuring the pulse. Moreover, Apple announced in 2019 that the Apple Watch 6 would be integrated with the Apple App Store. As an outcome, the number of iOS apps built for the Apple smartwatch will grow, providing consumers with new features and capabilities.
Also read: Podcasting And Digital Marketing: Emerging Trends In The Post-Covid Era
In addition to the already-common smartwatches and fitness bands, brilliant rings receive a lot of attention, with functions like car locking and panic buttons.
Wearable apps are becoming increasingly popular in iOS development, not only for everyday gadgets but also for more critical areas such as healthcare, particularly during the COVID-19 pandemic. Wearable device manufacturers working together with wearable app developers can unlock new IoT potential and make our daily lives much more accessible.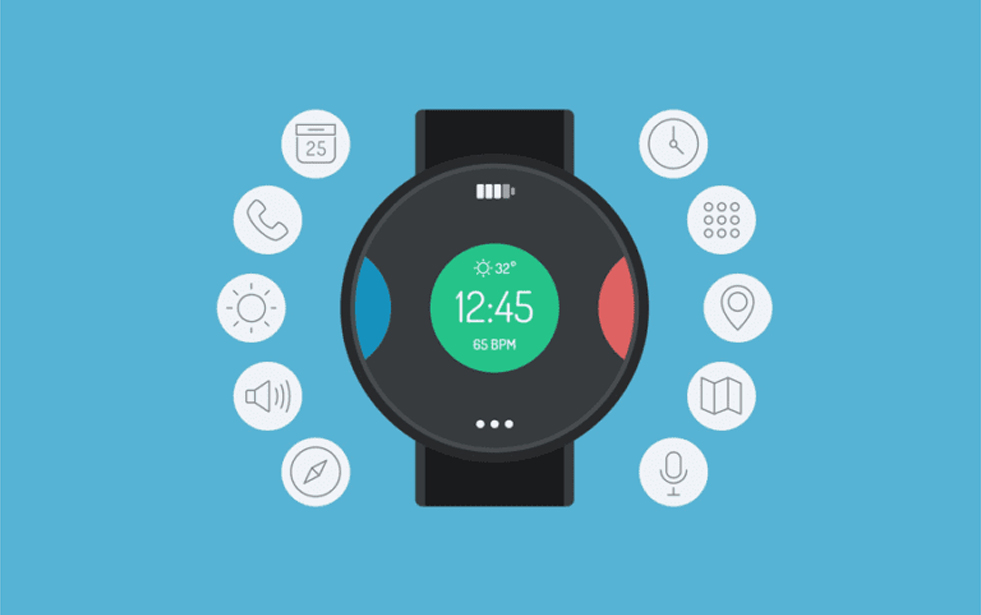 4. Virtual Reality (VR) and Augmented Reality (AR) (VR)
One of the most striking innovations in iOS app Development Company is virtual reality and augmented reality. They connect the digital and physical worlds, allowing people to receive information in new ways. People were initially drawn in by the fun characteristics of AR and VR, such as the popular software "Pokemon Go." These technologies are now employed for a variety of additional objectives, including information retrieval, shopping, self-improvement, and so on.
Important article: How To Determine The iOS App Development Cost in 2021?
With their app "Style My Hair," L'Oreal employs augmented reality to enhance sales by allowing clients to test on alternative hairstyles. The "True View" feature in Google Maps has been used to build Augmented Reality. By pointing the gadget camera at nearby structures, it is possible to determine precisely where the person is.
Experts predict that by 2021, VR and AR technologies will be more widely integrated into iOS mobile apps, enhancing customer engagement and user experience.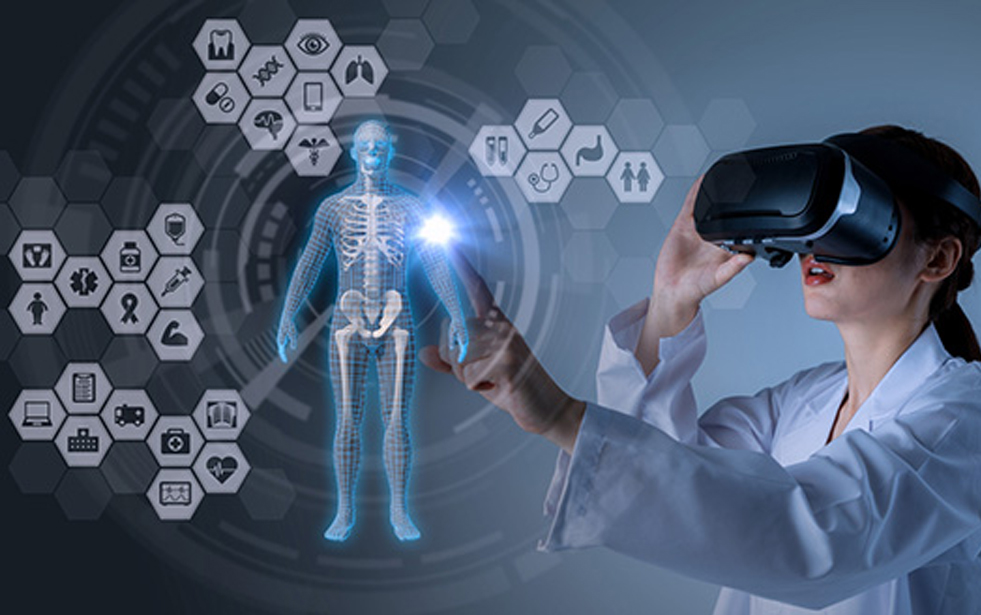 5. Cloze (for iPhone)
Cloze is an iPhone app that collects emails, Facebook posts, tweets, and other communication procedures from your contacts and prioritizes them depending on who you are most interested in hearing from. It's an excellent tool for learning about people in your network, and the Web app adds even more insights and features to enjoy.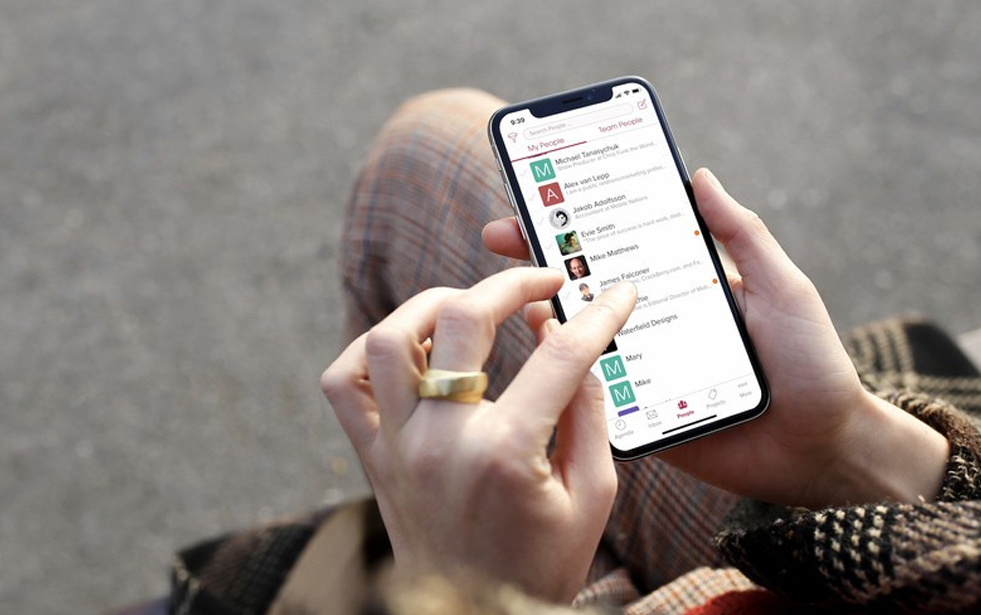 6. Bing for iPhone
People frequently overlook the fact that there are other ways to locate web pages, directions, videos, and photographs on the Internet. There are various compelling reasons to consider alternatives to market leader Google, as demonstrated by the Bing app for the iPhone. Bing offers a beautiful, clean, and easy-to-use interface. Bing's app keeps up in terms of features, including voice and camera input and local information. Furthermore, rather than just a blank search bar, the Bing app's home screen provides local assistance and news choices.
These are top iOS and Android apps are important for online business made by the iOS app Development Company you should download right now to your phone or tablet.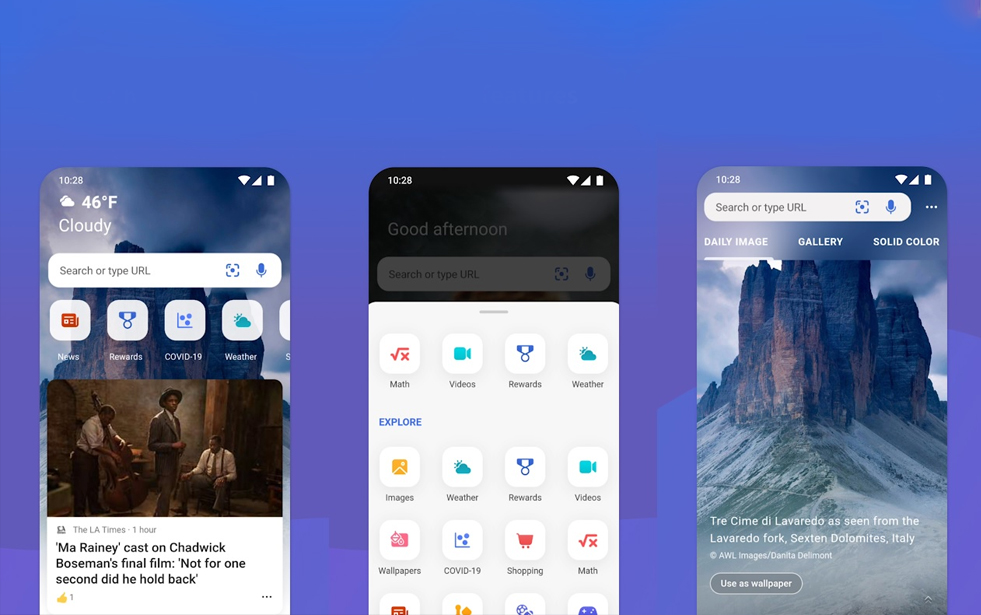 7. iOS Apps with Cloud Integration
Cloud-based iOS apps are expected to grow in popularity. Mobile apps designed in the cloud have the flexibility to run on iOS and Android, allowing them to reach a larger audience. The Cloud iOS app provides storage for essential files, a secure clone of documents, and device backups.
You may employ a cloud mobile app development business to standardize and consistent development, handle resource-intensive chores, offload the heavy lifting to the cloud, and enhance your mobile app with innovative next-generation iOS app development services.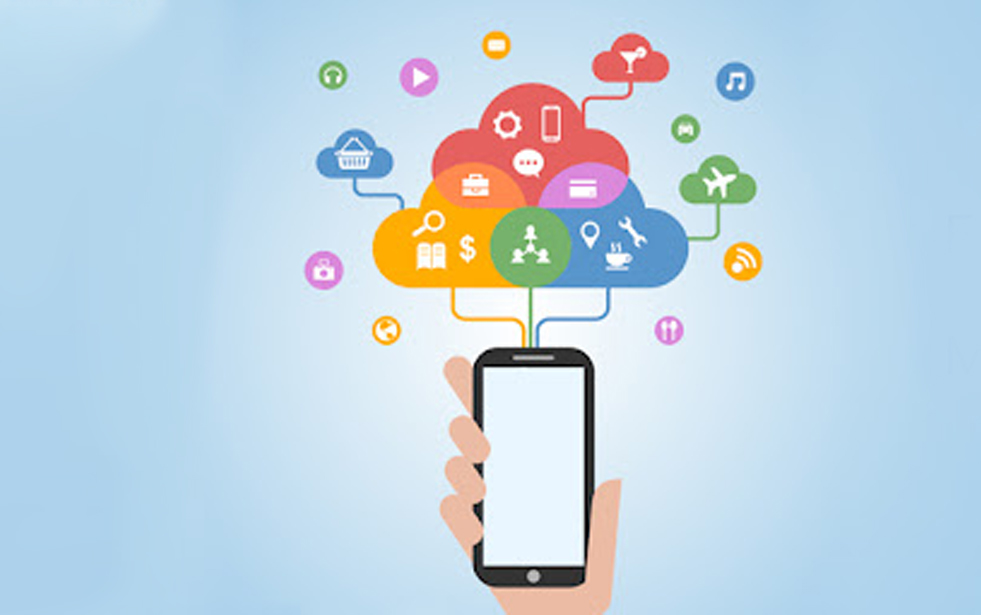 8. Wallets for mobile phones
E-commerce is well-known for its importance in today's economy. According to a study report, user penetration in e-commerce is expected to reach 50.8 percent by the end of 2021 and 63.1 percent by 2025. Because people are less likely to use traditional payment methods and are instead more likely to use smartphones and other smart devices to conduct financial transactions, if you hire iOS app developers, they are committed to making the procedures secure and convenient.
Apple Pay has proven to be one of the most compelling examples. It enables end-users to manage their payments more effectively and in a shorter amount of time. Mobile wallets will be given sufficient attention by the year 2021, as there are currently many applications that do not enable mobile wallets.
9. Advent of the iBeacon
This iOS app development trend will astonish everyone. Apple initiated the current trend to increase overall sales, particularly in the modern retail market. Let's say you're out shopping with your friends and come upon a store offering discounts that you weren't aware of. While you may be missing it, your friend notices it. You can try the sale for yourself because your friend immediately reminds you about the supplied discount or sale.
What happens, however, if you go shopping by yourself? In this situation, Apple's iBeacon notion may be helpful. The iBeacon is a Bluetooth-enabled wireless transmitter that aids in the transmission of signals. As a result, when a possible consumer passes by your store, Bluetooth technology will send a unique signal to the prospective customer's device. The signal will provide information about the store's current discounts and promotions. As a result, iBeacon will be a game-changing innovation for today's shops.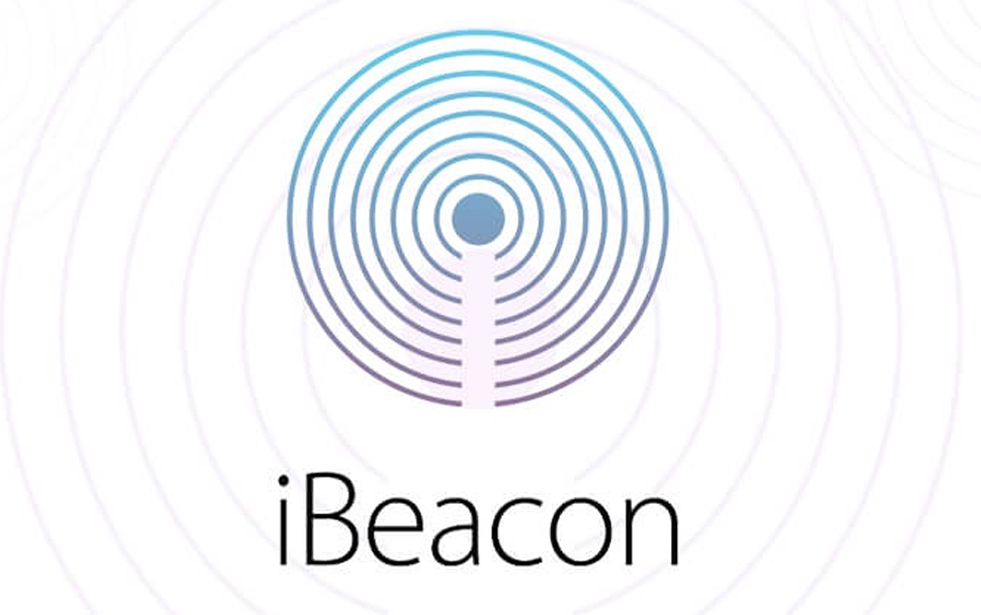 10. Beginning of Big Data
Big data is well known for helping to improve the accuracy of iOS app development services. Organizations working in Big Data Analytics are dedicated to providing collaborative information based on an analysis of end-user buying behaviors and preferences. This aids firms in coming up with unique ideas for establishing customer-centric business apps. Setting up a new market trend, improving sales conversions, acquiring relevant data insights, and so on are just a very few of the several benefits that Big Data has to offer.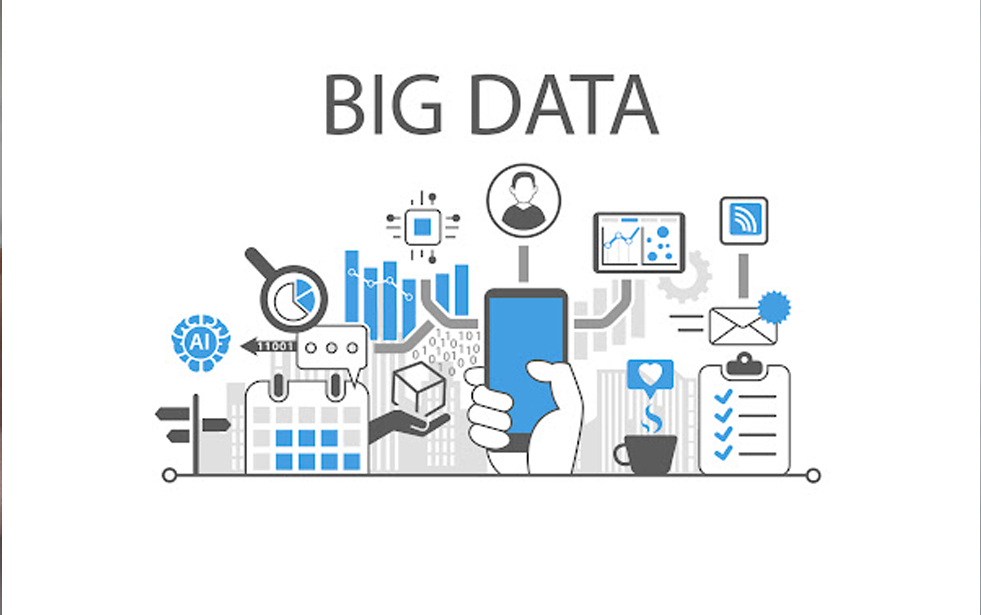 Some pointers to keep in mind when developing an iOS app
It takes more than a few hours to create an iOS app. Designing and building an iOS application that achieves corporate objectives takes decades of knowledge. Check the portfolio to see if the iOS app Development Company has a lot of experience or not. Examining the portfolio will allow you to determine essential elements such as efficacy, quality, and expertise producing bespoke iOS applications, as well as whether or not the company meets your expectations.
The company should have a good track record of delivering the industry's best product. You must determine whether or not the company has previously worked on a project similar to yours. You can browse previous client reviews to learn more about the company's work history. It will assist you in comprehending the service as well as the product quality.
It would help if you would like to hire iPhone app developers that believe in experimenting with new concepts. In this digitally evolving era, generating fresh ideas for innovation is a must. Also, ensure that your partner firm is responsive and does not keep you waiting for long periods. The business must be capable of meeting deadlines and delivering your product on time.
The field of mobile app development is constantly evolving, making it challenging to compete in the current market. If you want to attract clients' attention, you'll need to create a user-friendly, collaborative, and technologically advanced mobile app that keeps up with the latest trends. It's essential to mention that the trend you're using maintains its relevance and authority. Users want to know that all actions carried out through mobile apps are safe and secure and achieve their goals in the most productive way possible. Keep that in mind while you pursue the best viewpoint of iOS app development in light of the most recent trends, and you'll be on your way to success!
Summary
The mobile app development industry is continually evolving, making it challenging to stay competitive. iOS app Development Company creates user-friendly, fast-performing, and mobile solid apps that follow the newest trends to capture clients' attention. This is not to say that you have to use all of the trends in your apps; instead, it's crucial to figure out which ones are best for your needs.
It's worth noting that robust security is a trend that never goes out of style. Any consumer wants to know that all transactions carried out through the mobile app are secure and safe.
FAQS
What is the significance of mobile app development?
Answer: There will be approximately 7 billion consumers worldwide by 2021. Apps have modified the way people use their phones, and businesses must pay attention. A well-designed and created app that employs user-centred approaches may make it easier for customers to access information, provide valuable entertainment and education, and assist teams in being more productive.
What is the process of creating a mobile app?
Answer: Mobile app development has evolved into an iterative process utilizing agile or Sprint-based methodologies. In a nutshell, it means that your program is produced in several cycles and that all development is divided down into smaller milestones. Planning, development, testing, and user acceptability will all be part of each cycle. The user has a minimal viable product after each process (MVP). We use a DevSecOps strategy at KCS to embed security into the features.
Which is the more secure mobile device: iOS or Android?
Answer: Apple has a firm grasp on security, but Google is gaining ground, particularly with Android 11 on the horizon (CNET).