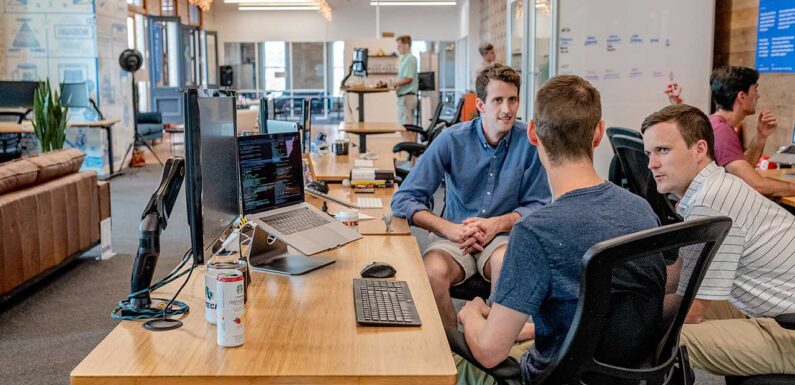 How to determine the iOS app development cost? It is the first question asked by many app brands and mobile app developers. The sum for total app development cost is tough to predict in one go. There are multiple factors combined to calculate the overall iOS App Development Cost. Whether you want to create an app with limited functionalities or build an app with modern and additional features, the cost will depend upon your requirements.
We will explain every aspect that comes under consideration while calculating the cost for mobile app development. Without wasting any time, let's come straight to the point:
Factors That Determine App Development Cost:
Features
Features and functionalities determine whether the app size will be small, medium, or large. Some iOS apps support limited features and functionalities, whereas some are wrapped with modern offerings. Based on your business model and target audience, you can add the required components to your app.
App functionalities and the complexities involved in it are the most significant cost influencing factors to create an iOS application. It also affects the time of your app completion, as the more complex elements you will add, the more time it will consume to fit into the app successfully.
When it comes to developing a payments app, prioritize security features. Also, easy navigation and interface are critical factors while creating a payment application. Some modern features like real-time tracking, communication, and location tracking also influence the overall application cost.
App Development Team
The app you will develop must fulfill your business purpose and requirements. The value of an application is determined by its core functions and ability to perform multiple tasks. Based on your app complexity and the type of app you want to develop, you can establish an in-house app development team or outsource your project.
Both in-house and outsourced development teams have their own set of benefits. If you look for an experienced developer with expertise in multiple domains and the international market, outsourcing your project will be the best option for you.
Also, there are numerous app development companies and freelancers available in the market. Based on your business needs, you can choose the most suitable options. The turnaround time and cost will depend upon the development team you will hire.
App Hosting and Security
A bulk of transactions take place on the mobile application. Today, with the growing usage of mobile devices, mobile apps have gained massive popularity. People perform various activities on mobile applications to get their requirements fulfilled. This way, data like the user's name, phone number, account details, and other confidential information are exchanged on the app. Hence, it is strictly required to pay attention to app hosting and security.
Avail app hosting services that offer cutting-edge security measures. It is recommended to choose servers with multi-layers of security that provide uninterrupted services. Security is the only way to gain customers' trust. It is better to choose dedicated hosting services. However, it will be expensive compared to shared hosting. It offers multi-layer authentication measures that keep your app transaction safe.
UI And Design
Your iOS app design is the most significant factor that drives users' attention. You must know the importance of a considerable and interactive user interface and design. There are libraries equipped with ready-made patterns and templates that you can pick for your app.
On the other hand, you can hire a custom mobile app service which is a much better option. A custom app design brings user-friendliness to your app and keeps people engaged. However, native design solutions are less expensive and take less time to implement.
It becomes easy for app designers to pick a ready-made template and add it to the application. Whereas designing an app according to the user's need and business specification takes more time and money. To know your app design cost, you need to focus on certain factors like the number of app screens, whether you choose native or custom app design and other required criteria.
Both ready-to-use and custom app design ideas have their own benefits. You can choose one option that best meets your project requirements. Remember, your app design process should be aligned with the purpose and type of your app.
App Updates and Maintenance
Not only the iOS app but any application needs a periodic update and maintenance. Ensure that your app offers seamless functionality in the future as well. Time changes, users need and taste changes, and most importantly, technologies are ever-evolving.
Hire iOS app developers who provide you adequate technical assistance to keep your app technically sound and functioning. Revamp your app, focus on app integrations, add new features, and work on enhanced performance. Also, remove the bugs that slow down your app's performance and work on API maintenance.
Conclusion:
The points mentioned above are the critical cost-driving factors. When you plan for iOS app development, focus on these factors for budget estimation. Apart from these factors, technologies like Blockchain, AI/ML, AR/VR, and cloud-based service multiply your app cost. Hence, it is hard to claim the exact cost of developing an app as it revolves around many dramatical factors.
Today, when the online market has broken down all the barriers and grows at rocket speed, it becomes necessary to be unique. For a feature-packed iOS mobile application, you need to offer something that separates you from others. Considering these points will give you an idea about how much budget you need to secure. As long as you go in your app development process, you will come to know the app's diversified features and how they influence the cost.