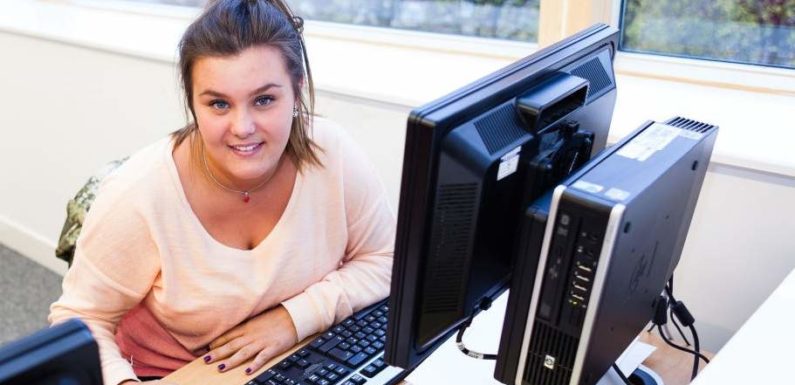 The Personal Computer or PC has been around for quite some time now. Though in the present era, it has been pushed to the backstage by many new technological wonders, like a laptop or a tablet, it still has not been completely obliterated from the digital scene. And it shouldn't be.
Because however advanced these current gadgets may be, they simply cannot replace the hardcore efficiency of a full PC setup. I mean, gamers can tell you this way better, as most of them continue to prefer a PC system to a laptop, for its speed and customization options.
However, like any other tech device, a PC requires continual maintenance. Junk files tend to pile up over time, which could very well hinder the smooth functioning of the system and eventually your operations. That is why you need to pay special attention to decluttering when it comes to keeping your PC spick and span.
Now, there are many capable tools in the market, which can help you accomplish this task. But the best ones are listed below. Download these over your reliable network, as acquired from those amazing Spectrum bundles, and start cleaning!
1. Iolo System Mechanic
Declared as the best tune-up software by PC Editor's Choice, iolo is a worth-mentioning PC optimizer. It offers an advanced cleaner toolkit, which includes bloatware blocking, RAM-clearing, browser trace wiping, speed boosting, privacy protection etc. You can either go for the free version or purchase an upgraded System Mechanic Pro premium.
2. Advanced Win-Utilities
This is an award-winning software, which definitely deserves a place on this list. It's an all-in-one PC cleaner that offers a horde of useful tools. With this suite installed, you can clean and repair the operating system registry, free up space on disks, clear web browser tracks, shred unnecessary files, lock EXE programs, manage passwords, control startup programs launch, split large files into chunks, backup the drivers in case of reinstallation, protect the PC's health and so much more.
3. Ashampoo Win-Optimizer
This is a well-renowned PC cleaner, which not only optimizes your system's hard drive but also protects it against further cluttering. With a single click, it scans your computer, senses problem-creating entities and fixes them. Not only that, it boosts operational performance and protects the system privacy against attacks from the internet. As its name very well suggests, it shampoos the junk away, leaving your PC neat and clean. You can download a free version online and check out the new tweaking options.
4. Razer Cortex
Designed especially to free up disk space and boost system speed for gaming, this software actually amplifies the PC's performance. If you have a problem launching your game because the system is running too slow, then you can take the help of Razer Cortex to smooth things out. Other than rendering silky smooth gameplay, this software also helps in clearing the memory and defragmenting the drives.
5. Glary Utilities
Released only recently, this software comes in both free and paid versions. Its best features include a thorough disk cleanup, a registry repair, duplicate file deletion, program uninstall management and shortcut error removal etc. Furthermore, you can find admirable privacy protection and system optimization options in it too. It's Disk Repair and Track Erases are worth trying.
6. The PC Decrapifier
The name says it all. This software comes with a wonderfully clean interface, which allows the users to easily remove the junk files stored up in the system. Once the unnecessary files and folders are over and done with, it manages the startup program launch quite efficiently. Do give this handy little tool a go.
7. Defragmentation Tools
When you are using hard drives, the data is written in fragments and it is scattered which makes it difficult for the drive to find your data when it is required. That is why, sometimes, it takes extra time for your computer to find and display a certain file for you.
Using a defragmentation tool will help you speed up the process of finding files on your computer. In addition to this, you will be able to start your files faster than before. Although operating systems like Windows have a built-in defragmentation tool, you should still consider getting a third party tool because tools that are specifically designed for defragmenting your files are more effective as well as efficient. Defragmenting tools like Smart Defrag, Puran Defrag and Auslogics Disk Defrag are very commonly used by businesses as well as household PCs.
8. Automatic Driver Updates
One of the best ways to ensure that your PC is performing well is to keep it updated at all times. The latest drivers contain fixes and better security measures to keep your computer safe when it is connected to the internet. IObit Driver Booster is quite often used by people to ensure their computers are regularly updated with the latest versions.
9. Antivirus and Malware Programs
Make sure that your computer has anti-virus installed in it because hackers are always looking for opportunities to attack systems that are not well defended. Antivirus software like Avast will help you detect viruses before they harm your computer and you will be able to remove the virus from your computer.
10. CPU Temperature Monitoring Tools
The overheating of your computer machine is a serious issue and it can lead to permanent loss of data and damage the components of your computer. Therefore, you should consider installing a temperature-monitoring tool like HWMonitor so that you can keep a track of your system's temperature and manage your work accordingly.
Conclusion
So, if you want your PC to perform well consistently without any crashes or bugs, then do take the help from any of the aforementioned software. It is worth mentioning the fact that most of these tools are free and can be downloaded from the internet without any problems. If you know about any other tools, do mention them in the comment section.