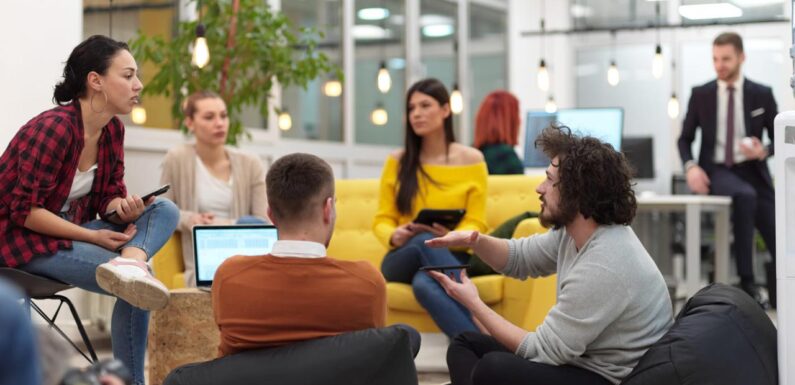 One of the most important variables in the development of a firm is the existence of healthy rivalry with other companies. Maintaining an advantage over the competition requires constant alertness and strategic forethought.
We can all be guilty of letting our competitive sides show during games. This might put us on edge and keep us looking for opportunities to one-up competitors. Staying competitive and expanding your consumer base should not include dishonourable practices that can harm your business more than good.
The following are some methods by which you can eliminate your rivals without coming across as a really evil businessperson.
Tips For Small Businesses To Defeat Your Competition:
1. Offer Better Quality:
A perfect way to kick off the list. Although it can seem obvious, as many of you know, it's often easier said than done. And here's a secret about providing higher-quality products and services: you won't have to lower your rates and fees as much. If your product or service is of higher quality than the competition, most of your customers will gladly pay a premium for it. A small business's quality and reputation will increase whenever a bit of care and attention is given to a project or service.
As a bonus, presenting something of higher quality implies you aren't just giving your clients what they've always gotten from you. Don't sell anything too similar to anything already on the market or being sold by hundreds of other companies. In the competitive landscape of small businesses, differentiation through superior quality can be crucial.
2. Become More Efficient:
It's a natural result of quality. When you go above and beyond for your customers, you increase your efficiency and earn their loyalty. Rather than promising completion of their work on Wednesday at noon, they aim to have it finished by Tuesday afternoon. Consumers expect instant gratification due to the prevalence of social media and the ease with which information can be accessed online; if your business can provide this, you'll be successful.
Don't sacrifice quality in your pursuit of efficiency, though.
3. Become more Retro:
Now more than ever, a throwback look is in vogue. Having some familiarity with the concept of "retro" is certainly helpful. Wreck-It Ralph, have you seen it? It perfectly explains what we mean when we say something is "retro": "Old yet cool."
The beauty of retro is that it has revitalized out-of-date looks previously. As a result, a much broader audience can appreciate retro styles, from those under 35 to those over 50. It humanizes your brand and provides a solid foundation to expand and evolve your band's aesthetic in the future.
4. Take More Risks:
Surprisingly, tiny firms have a lot more leeway than huge ones when it comes to taking chances. When you're a small firm, you're not bound by the massive rule books and procedures that have existed since Noah even set sail on the ark. Certain business owners operate according to a code of ethics, yet even the most ethical among them might benefit from taking some very standard risks. Some facts about potential dangers should be discussed openly for the sake of your company's integrity:
Customers will see that you're game for adventure if you're not afraid to be a bit risqué. You'll attract eager customers to take chances and try something new.
5. Build Exclusive Relationship:
For a company just getting started, this can be a major challenge. However, your company will have a significant advantage over the competition if you can develop relationships with distributors and suppliers in your area.
So, let's look at an illustration. Consider that you are the proud owner of a modest advertising agency in a city of about 200,000 residents. You've established a mutually beneficial relationship with the city's largest and most prestigious printing firm after a series of phone conversations, lunches, and other social gatherings. This means that the high-quality printer you're using is only for the use of your customers. When talking about your company to potential buyers, this is a terrific thing to highlight.
That fantastic printer is also unavailable to your rivals. If customers learn you have access to this great printer when they don't, they may decide to do business with you instead.
6. Get Behind a Cause:
Share with your clientele that you, like them, care deeply about issues affecting the community, whether they pertain to the environment or the plight of stray animals in need of a loving home. Whether you're making significant efforts to reduce your environmental impact by recycling or donating a portion of your revenues to support local children in need, these things can influence a client to try your business.
Don't get into a spit-taking competition with a rival over this stuff; just saying. Remember that your ultimate goal is to assist others, not to further your interests. These causes shouldn't be used as a point of contention between companies.
7. Exceptional Customer Service:
This one is also a no-brainer. As a business, you should spare no effort in ensuring the satisfaction of your clients. Even if they are berating you for something that was their idea and not your fault, they are still entitled to their opinion.
Put up with it. Removing preconceived notions about the consumer always being right is important. Providing service where the customer is always right is essential to setting yourself apart from the competition. Exert extra effort to accommodate them and show consistent sympathy. Maintain constant politeness and welcome all visitors (or email correspondents) as if they were long-lost relatives.
8. Create your Website:
Your website is a must-have if you want to expand your business outside your immediate area. Therefore, it needs to be well-organized, visually appealing, and straightforward. No one wants to waste a minute of their time looking for a way to get in touch with you after finding your site. Most people who visit your site will leave if they can't locate what they're looking for within the first 10 seconds.
9. Give Something for Free:
Giving out free items is a great way to attract new consumers and keep your current ones around. The beautiful thing about freebies is that (depending on what you're offering), pretty much anyone can benefit from them.
There's no limit to the number of freebies you can hand out, such as T-shirts, mouse pads, calendars, and pencils. Something as easy as offering a visitor to your business a cup of coffee will go a long way. These small acts have a lasting impact on individuals.
This can be as easy as providing the customer with a cup of tea, but it can profoundly affect their mood. Indeed, it is crucial. Supermarket Sarah, who uses this to lure exhausted Saturday consumers into her modest store, is worth a look.
10. Wider Range of Products:
Avoid using this one carelessly, as it may cause customers to confuse your brand with another. To expand your brand's reach, you should first establish yourself as an expert in a specific area.
To illustrate, let's say you're a ghostwriter who focuses on crime fiction. Once you have made your mark, you need to be more than intrigued. Read stories about the paranormal, thrillers, detective mysteries, etc. In this case, you stick with your wheelhouse while expanding your offerings.
Well, you can consider that problem solved. Get your spears in fighting shape and get ready to wipe the floor with the opposition on the battlefield, thanks to these excellent strategies.