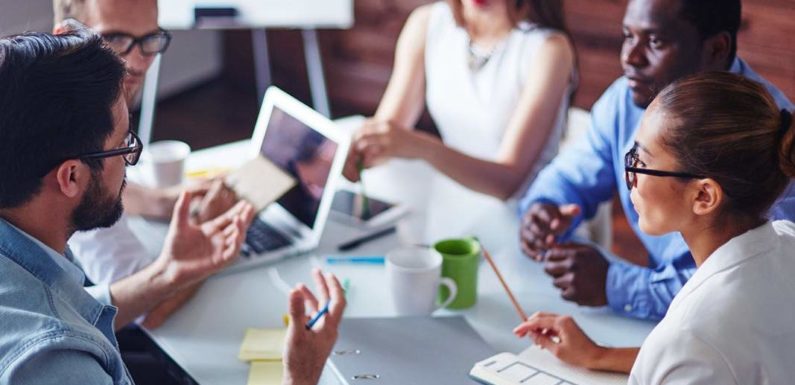 Are your content marketing efforts yielding the results you want them to? You could go on spending valuable time and money into creating quality content and promoting it on all the right channels, but without a consistent monitoring system in place, it is hard to keep track of desired results. Content is an evolving process that needs to change with every blogpost, every video and every campaign you execute. And to guide this evolution, you need to measure your performance and find out which strategies are working and which areas need work.
Smart digital marketing professionals don't just publish content, they also monitor the performance of their content to fine tune their future posts. If that's what you wish to do for your business, here's a guide to help you track, measure and improve your content marketing performance.
| | |
| --- | --- |
| Goals | Metrics to measure |
| Brand Awareness | Organic website traffic, search traffic, unique page views, downloads, referral links, whitepaper views, eBook downloads, video views |
| Leads | Form completions, marketing collateral downloads, newsletter subscriptions, email list sign-ups, blog subscriptions, conversion rate |
| Engagement | Likes, shares, subscribes, tweets, retweets, pins, +1s, claps, inbound links, blog comments |
| Sales | Online sales, offline sales |
| Retention | Retention rates, churn rate, renewal rates |
1. Know what to track
The first step to analytics is knowing which KPIs to measure. The thing with KPIs however is that there's too many of them and it's easy to get caught in the web of measuring everything and obsessing over a bunch of numbers as opposed to focusing on the select ones that really make a difference to your bottomline.
So begin by clearly defining your goals from your content marketing program and then choose the right KPIs that will help you monitor the essentials and move things along instead of getting caught in the rut of measuring too much and managing precious little. So prioritize, and decide what you need to measure.
2. Get on Google Analytics
Once you know which KPIs you need to measure, you can use Google Analytics to monitor them and understand patterns and insights. You can delve deep into the nuances of each KPI to reveal trends that help you really understand what is going on. Some of the most important metrics associated with the primary goals can be as follows
#1 Page Views
One of the first metrics everyone is trying to monitor is page views. That's how you find out how many times has a particular page on your website – be it a blogpost or a landing page – been viewed. Once you have the page views though, you need to find out the number of unique page views.
If the same user has generated multiple page views during the same session, unique page views is the metric that combines these page views to give you an insight into the total number of sessions in which that page has been viewed. This gives you a better understanding of your traffic.
While you're at it, don't forget to monitor where these page views are coming from. This could include location, source, medium, mobile, desktop or any other information that can help you better understand which channels are sending more traffic to your website.
#2 Average Time on Page
The amount of time users are spending on your page can be a fairly good indicator of how your content is doing. If it's too low, you know users are bouncing off your pages too quickly, indicating a lack of interest. If they're spending too much time, they're probably having a hard time finding what they're looking for.
#3 Pages per Session
This tells you how many pages your visitors leafed through, showing you how much they were willing to engage with you.
#4 New Users and Returning Users
This helps you assess how many people your content is attracting as well as see how many people are coming back to consume your content repeatedly.
3. Monitor Your Social Media
No digital marketing plan is complete without a social media strategy. This is the primary way most marketers promote their content to bring traffic to the website. From how many people are consuming your content to how they're engaging with it and what formats they like most are all questions that can be answered using these the key social media metrics
#1 Shares
When people are so moved by your content that they want to share it on their feed and encourage all their friends and followers to see it, that's when you know you've struck a chord with the audience. Shares include retweets, repins, Facebook shares and other platform specific sharing methods.
#2 Comments
Typing in a comment takes effort. It isn't a one click thing like liking or sharing. So when visitors leave a comment, it is a strong sign of engagement. Moreover, comments are a goldmine for those who need feedback, so carefully monitor comments on social media and be responsive.
4. Email Marketing
Building your email list is a labor of love. You amass subscribers over time and make your spot in their inbox. Now you can send out personalized content, offers and information to their email and expect a better level of engagement. So be sure to track your number of subscribers, email open rates, unsubscribers to assess how your email marketing is performing. Email open rate is by far the most important number here, showing you how many people are actually engaging with you post the one time they downloaded a free eBook from you. If the numbers are low, it's time to grab their attention with some fantastic content.
#1 Conversions and Sales
At the end of the tunnel, no matter where you're coming from, are conversions. The final aim of every content marketing campaign is to convert a visitor into a customer. Some of the KPIs that can help you monitor that are
#2 Conversion rate
Out of all the people who visited our website, how many completed the goal and made a transaction is what tells you your conversation rate. When you goal isn't a purchase but lead generation instead, you could factor sign-ups, subscriptions and downloads as the goal completion.
#3 Time to Purchase
From the time the customer first interacted with your content to the time s/he finally made the purchase is what tells you the time to purchase.
Conclusion
The number of KPIs you could measure to assess the performance of your content marketing is much larger than the few recounted here. However, the above KPIs serve as a solid foundation of content marketing performance evaluation. As your business diversifies and other aspects require measuring, you can start tracking other numbers. The way analytics has grown today, you can track the tiniest of details. However, with the above guide, you can begin performing an analytical assessment of your efforts and tell where you're headed.