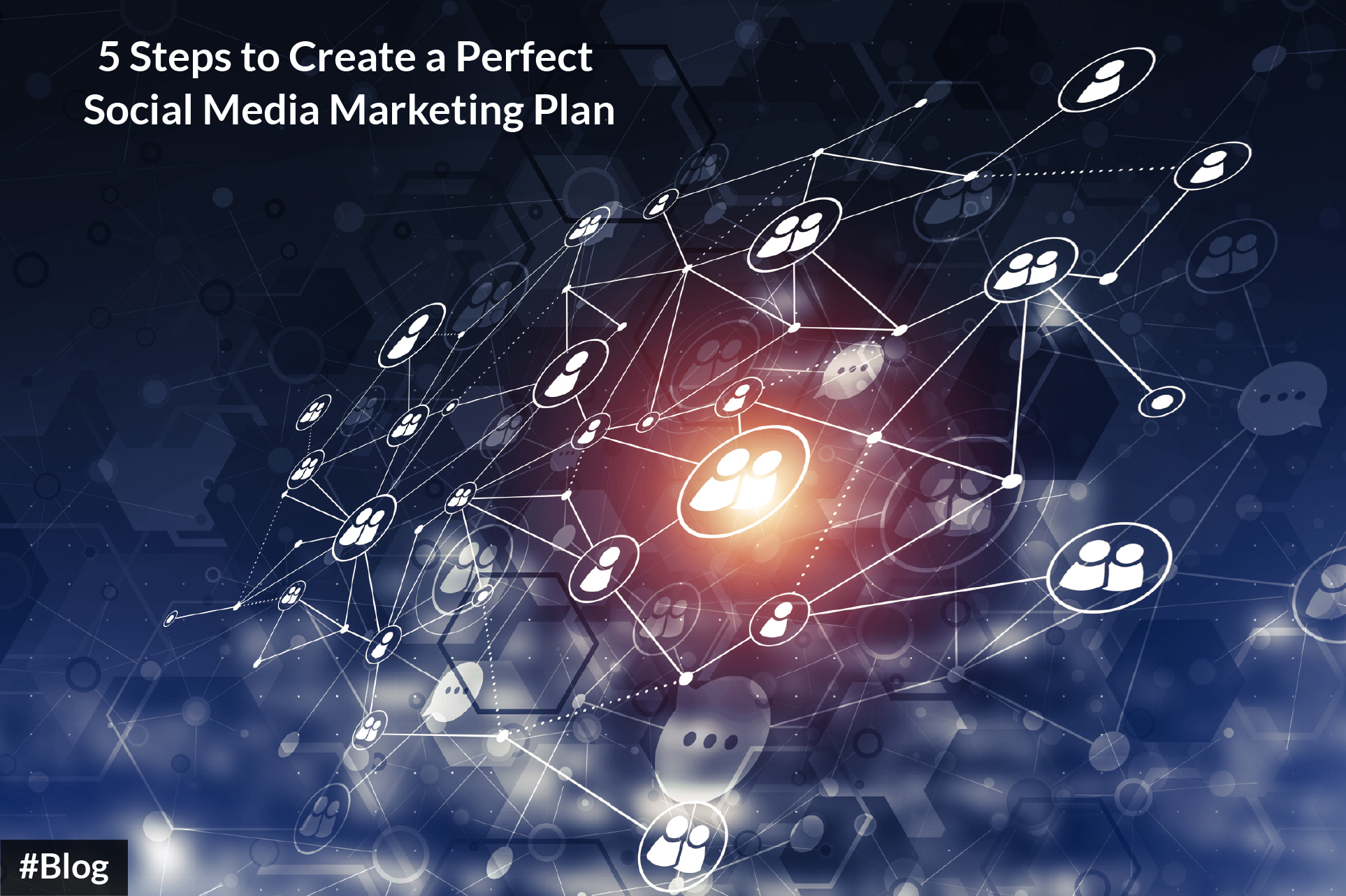 Since social media is today the most powerful media, you need to make effective plans to promote your business on Facebook, Twitter, Instagram, YouTube, and other platforms. It is for sure not an easy task to come up with such a plan that can bring a perfect ROI for you. Businesses across the world strive to make a perfect social media marketing strategy in order to improve their sales and revenue. To make the most of all the social media platforms, you need to make a perfect plan to cater your posts, comments, replies, and all other things related to social media.
Here are the 5 steps that you should follow to come up with a perfect social media marketing plan. Read these steps and get valued clients or customers through social media.
Step 1: Set Goals and Objectives
The very first step that you need to take while making a perfect social media marketing plan is to set goals and objectives. It is important for a business to set goals and objectives so that you can evaluate everything and get a perfect return on your investment. The goals to work with your business marketing strategy and provide you results as expected. You need to set metrics to measure your strategies that whether they are going in the right directions or not. For example, you can measure the re-tweets on Twitter and likes or comments on Facebook regarding a particular post of photo. More re-tweets or the likes will show you that a particular product or service has more value among your target audience.
Step 2: Improve Your Social Media Profiles
Once you have set your goals, the most important practice you need to perform is to improve your business profiles on all the leading social media channels. You can approach to different professional logo design services in order to get a perfect logo for your social media profiles and you can also approach to an experienced graphic designer to get standard profiles and cover photos. You can also optimize your profiles for Search Engine Optimization (SEO) so that you can get more audience and your business website can generate more traffic in the result. You should fill out the profiles with complete content, biography, images, and other requirements and when a visitor sees your social profile, the profile should look completely filled with all the information a visitor may look for in a social profile.
Step 3: Consistent Sharing
Consistency is important in every work and so in social media marketing. In your plan, you also need to keep an important role for the content you will be sharing on social media. According to Godot Media, no business can perform its effective social media strategies unless it has sufficient content strategy. As Bill Gates says,
"Content is where I expect much of the real money will be made on the Internet."
You can realize the importance of content through the above saying by Bill Gates. Unfortunately, some businesses ignore the value of content and bear the brunt in the end when they don't receive expected sales and revenue through their social media platforms.
Step 4: Social Media Marketing Inspirations
In order to make an effective social media marketing plan, you also need to gather some potential inspirations. You can take inspirations from some of the best brands in your industry that are already making the most of the market. You can adopt best practices they are doing and can also learn from their mistakes. Along with all these things, you also need to make your unique identity in the online marketing to attract the online audience towards your products or services.
Step 5: Create an Audit
Along with making effective social media marketing plan, you also need to measure everything through proper monitoring and auditing. You need to figure out what is trending in the market, what people like most, who is taking interest in your products or services, and which social media platform is providing you more traffic or sales. By making a perfect social media audit, you would be able to get a complete overview of what response your social media channels are getting from the audience.
The audit will also help you evaluate what to stop and what to add in your social media marketing activities. Also, you would be able to detect if there is any fake profile or person contacting you through social media.
You can also determine your social media marketing efforts through some meaningful metrics like conversion rate, total shares, brand mentions, time spent on the site, and different other things. These metrics can effectively help you find the correct statistics regarding your efforts that you perform on your social media channels.
Finally, in the audit, you need to find answers of some certain questions like is it the right audience? Are you using the right platforms? If you find satisfying answers of these questions, you can continue with your current marketing strategy, otherwise you can perform some certain changes in your plan.
Consequently, if you follow above 5 effective steps, you would be able to come up with a perfect social media marketing plan for your business and would receive results even beyond your expectations. Remember, in this era, marketing is not about what stuff you make or service you offer, it's about the stories you tell to your audience and social media is the best platform to tell any story.