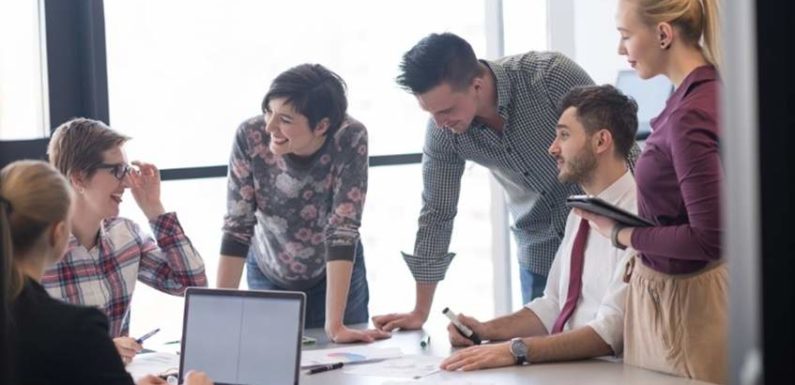 Data analytics is a big, intimidating word. It brings to mind the image of complex charts, numbers, facts, percentages, etc. But when you truly take time to understand it, a new picture appears. You realize that data analytics is the brain behind all marketing endeavors. Without this brain, it is impossible to run any successful marketing campaign.
Data analytics allows professionals and business owners to create concrete marketing plans based on accurate information and current facts. It is essentially the meat of your campaign. If you know how to get data from a good source and organize it, you have a veritable gold mine of information on your hands. In this article, we demystify marketing data analytics and show you just how advantageous it can be.
1.What is Marketing Data Analytics?
 Professional marketers rely on information collected from your website and business transactions, as well as the data from third-party sources to craft campaigns. Both of them are rich sources of data that directly and indirectly affect your company. Here's a look at what data analytics tells you:
a) Customer Behavior – Customer behavior is one of the most important factors to track when you want to build an efficient marketing campaign. This information gives you keen insight into the mind of the consumer and design your campaign or services accordingly. For example, analytics programs will tell you when your customers tend to shop most often. If most people in your target audience tend to shop between 6 PM to 10 PM, you can schedule your promotional campaigns within this period to attract more customers. You can send emails, post social media content, and do live promotional events, etc. at that time. This is just the tip of the iceberg when it comes to data analytics. You can track every interaction your brand has with the customer and learn from it.
b) Market Trends – Consumer data from website interactions provides direct but limited information. Big Data from third party resources like databases, research publications, whitepapers, etc. gives an insight into the entire industry, including market trends. You can get information on every change, nuance, and trend in the industry. Big Data is collected from a pool of resources like algorithms, surveys, research, and analytics. It is rich with information that can help you create successful marketing campaigns for a large audience.
c) Popularity and Sales – Analytics software programs monitor all user interaction on your website to get a clear idea of what to expect. They can tell you which page on your website has the highest conversion rate and which page has the highest bounce rate. With this information, you can understand the popularity of different products or services and optimize your campaigns to get the most of it.
d) Customer Demographic – The combination of Big Data and Small Data is the key to understanding your target demographic. If you already have a website, you can study all of the Small Data the analytics software has collected from it and see who your most common visitors are. If you're new to the industry and don't have a website, you can use Big Data to determine what kind of target demographic you have. For example, it is easy to assume that a cosmetics company primarily consists of young and female audience, but Big Data reveals that young males and professional makeup artists of all ages and genders are also a target. You can remove the guesswork from the process and know who your target audience is based on solid data.
e) Revenue – Data analytics will reveal your primary revenue streams easily. For example, the analytics data will show you if a product is truly successful and bringing in revenue. It will show if the sales are enough to cover production costs and bring in profits. You can optimize your business and strategy based on obtained data. This information gives you room to earn more revenue by improving some aspects of your business and taking advantage of the avenues you hadn't explored before.
Successful Campaigns – Marketing professionals rely on data to monitor and gauge the success of their campaigns. For example, you can study the analytics information from different campaigns to determine which ones provide the best ROI. If a campaign doesn't provide satisfactory results, you can remove it and save money. This helps narrow down your campaigns and direct your resources towards the most successful ventures. You spend less on marketing and increase your returns at the same time.
These are just a few of the many ways in which marketing analytics data can be useful. Studying the information can take your campaigns to the next level and improve your conversion rate exponentially.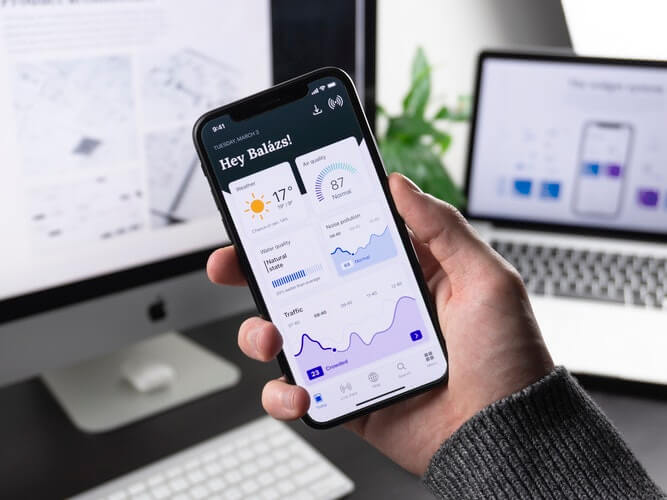 Image Source: Unsplash
2. You Need Good Data
The quality of information influences the success of your campaigns. Bad or incomplete information can have a big impact on your reputation and cause campaigns to fail. For example, if poor data indicates that your target audience is older but your audience is actually millennials, you're likely to miss the pain points during a marketing campaign. Consider the tips mentioned below to get a good data that you can trust:
Choose a reliable and well-established tool to get information. Google Ads has a good reputation and is considered a reliable platform. There are several other options like KissMetrics, SEMRush, Google Search Console, etc.
Don't rely on out-of-date information because they can be just as misleading as poorly collected data. For example, SEO from two years ago isn't the same as SEO today so related data from that time isn't accurate. Get accurate, current, and real-time data from analytics software.
Don't track too many metrics. This is one of the most challenging aspects of analytics and data collection. Inexperienced marketers are tempted to track everything they can, which leads to information overload. The more data you have, the more challenging analyzing it can be. Experienced data analysts sure your tracking is simplified and you only look at the most relevant metrics.
Thanks to modern technology, it is possible to use Machine Learning and AI tools to predict patterns and get more refined data. This is still a developing field but it has enormous potential, which means that data analytics will soon reach a new level of effectiveness and influence.
3. Analytics and Data Helps with Troubleshooting
Real-time information can help you avoid serious problems and prevent loss in revenue. Expert marketers that constantly collect data on search engine changes and website performance notice immediately if Google changes its algorithm. They observe the patterns carefully and determine how the changes can affect their campaigns. Without this current insight, you can easily lose your position and any traction gained from successful campaigns.
It showcases just how data can help avoid problems and provide the opportunity to fix issues early. You can use facts and current information to stay ahead of the game and maintain your high position in the industry.
Data analytics is absolutely essential if you want to run a successful marketing campaign. Don't be intimidated by all of the facts and figures in your analytics reports. If they are properly optimized, they will provide all the information you need to surge ahead of competition. Think of them as aces in your hand and collect as much information as possible to win the marketing game.