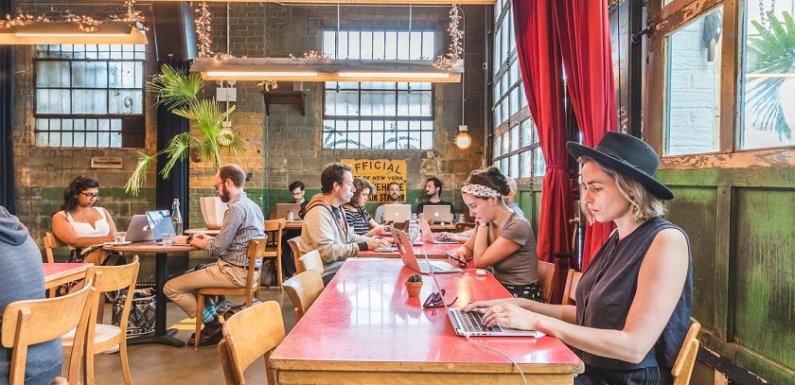 If you are looking to getting started with influencer marketing, you have stumbled upon a great place to find answers to most of your questions.
Influencer marketing has certainly become one of the cornerstones for marketing strategies. Given the importance of social media, brand awareness, and lack of anything that can provide as much value, every smart business owner is looking to establish a great relationship with people who have a decent number of followers online.
But that is certainly not the only thing that you will need to work on, especially if you have a goal of reaching the top. Influencers can be your allies but at the same time, you need to spend more time thinking about certain details.
This article will give you a much better understanding of the things that you need to keep in check. If you want to get more information on this topic check influencer marketing guide by Oberlo. 
Thus, make sure to continue reading.
Knowing Your Endgame
Before you get down to business and start spending money on content creation, discuss your expectations together with the influencer and determine what would be a good result and how you are going to evaluate whether something is a success or not.
Think whether your primary goal is brand exposure, getting more traffic, making more sales, increasing the number of followers on your own social media channels, or all of that. It is crucial to ensure that every single person involved in this is on the same page.
Also, keep in mind that setting unrealistic expectations will only end up as a detrimental thing. You do not want to lose motivation by the time the money has been spent already.
Identifying Demographics
There is very little need to rush everything. Instead, take things at a slow pace and try to determine what your ideal targeted audience is like. Then think what kind of things they would accept, and which are better left avoided altogether.
Landing Page
While this one may not be related to influencer marketing directly, it is crucial to establish a rule of thumb for landing pages. The influencer creates content which usually redirects people to the website of promoted product or service. By no means should you ever try to scam people and allow them to end up in an entirely different place.
A good landing page fulfills the expectations of those users, and this is what you need to be looking for, no matter how tempting it may be to fool people and expect to make money from that. 
Macro or Micro?
The number of influencers is quite big and it might be a bit problematic to find one that suits your interests the most, especially if you want to delve into deeper details. It is unlikely that everyone would be willing to spend time on that without getting extra pay.
You have a choice of spending more money on someone who has a bigger follower base. At the same time, though, looking into micro-influencers could be even more beneficial. They have a higher overall engagement rate and can help with targeting a very specific demographic. Look at your budget and figure out which option is the better of these two.
Familiarize Yourself with Authorities in the Industry
A good way to get a better grasp of the best possible choice would be following those candidates that caught your interest. Wait and see whether the content they publish meets your expectations. And the more time you spend scouting, the likelier it is that you will end up with the best possible candidate.
Payment and Content
Some influencers are strict and only accept money as a payment method. With others, though, you could get by with offering free products or services.
As for the content itself, it depends on what kind of influencer you are working with. The most popular type of content is definitely on social media, such as promotional posts with a promotion, or a short video reviewing the product or services. However, if there is an opportunity to get a blog post, go for it. Not only does it offer all the benefits of social media content, but getting a backlink from a great blog will boost your SEO ratings as well.
Cooperate
It should not be a one-sided gig. Discuss every little bit and ensure that you end up with content that is good enough. After all, you are paying for that and do not want to see the money going to waste.
Giving a conclusion, the whole thing with influencer marketing should become more clear after reading this article. Those who have not had a chance to try the real thing will be better off by following these tips.