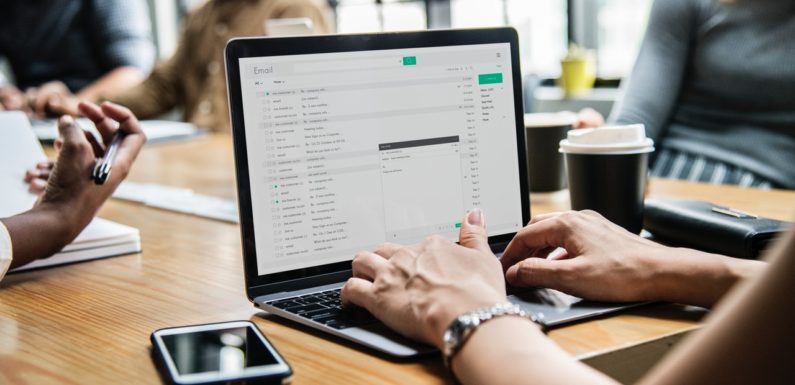 Running or starting a digital business comes with its own nuances and issues. To build a digital product successfully, you need a multidisciplinary team that blends engineering, strategy, creativity and customer support in just the right amount while working in a comfortable workplace.
Such a complex process made many global brands and big enterprises undergo a digital transformation, a struggle many still experience when trying to structure such a team. You need hires, but the problem is determining how many. The optimal size of a digital team depends on the size and model of a business. Usually, a project starts with just one "project owner" or champion and grows from there.
In this article, we'll identify the most important roles or hires that must be a part of your digital business, divided into three distinct groups: The Digital Business Group, the Extended Business Group, and the Digital Technology Group.
The Digital Business Group
At the beginning of the first group, we have a Digital Business Vision Owner who develops key business procedures and goals for the digital property, that includes target market segments and their goals. This person makes all final decisions about the digital product direction.
Then we have the Program and Product Managers. The first ones deal with long-term strategies about achieving the product roadmap, budget and resource allocations and the maintenance of the release schedule. The second ones own the product on a daily frequency and communicate with other groups about the realization of a digital value proposition.
Their responsibilities also include commissions and reviews about customer research for the developing and maintaining the product roadmap while following the company's vision and the prioritization of the backlog of changes and upgrades.
After this, we have Content Development hires that create non-marketing and non-campaign or editorial content for the site. Think in terms of blogs, articles, FAQ, and instructions or help content. Their work is about creating content that's simple to read and in line with the brand's voice or tone.
In the end, we have the User Experience/User Interface hires that are whose responsibilities lie in the overall feel and look of the digital product. Their work is about maintaining and developing UI standards which are going to be used as the product is being developed, user testing and the QA about new releases.
The extended Business Group
For starters, here we have marketing hires that work on some crucial digital operations. They're about developing campaigns and offers to drive traffic, managing executions and email lists, and maintaining and managing the CRM system.
Then we have the administrative hires. Full of mundane and repetitive tasks that consume much time and efforts. You must be able to communicate with such hires quickly and on a daily basis if you want from them to complete their part of the job successfully. Here many companies prefer to hire on a local basis to resolve this problem. For example, a Sydney based business will much more likely search for administration jobs in Sydney than going with the search in other cities.
Next, we have Business Development, which is focused on creating partnerships that build traffic and increase sales or finding new revenue and streams. Customer support, on the other hand, is focused solely on maintaining knowledge about policies, digital platforms, and known problems and their solutions. They assist your consumers and track their interactions to report on trends and their satisfaction levels.
Lastly, we have financial advisors, whose main task is to help you avoid bad financial decisions. They come with strong mathematical and analytical skills and are adepts of business software utilization and of modern technological tools. They monitor the business's financial health, and how to develop and maintain it. Besides other responsibilities, they handle taxes, manage the cash flow, watch for the company's expenses and find various growth opportunities.
The Digital Technology Group
Firstly, we have front end developers that select the framework and develop client-side coding procedures for technologies that are utilized. They write the code that executes in the browser section, or on mobiles, in numerous languages such as JavaScript, HTML, HTML5, and Objective-C. These client-side developers drive the necessities for back end developers, in order to create the full user experience.
Secondly, there are back-end developers that manage core enterprise systems, financial and inventory parts and CRMs. They identify the capabilities required for client-side development. They create and enforce procedures for protecting the integrity of the enterprise system, and decide about requests for implementation of new capabilities.
Successful companies today incorporate efficiently into themselves the right amount of manpower, because of two distinct benefits that come with it. Firstly, managers are relieved from multitasking various burdensome duties and can focus on what they most skilled for. Secondly, the vital areas of the business are in the hands of professionals that are able to maximize the results. Identify what hires your company needs at its core business. And in the end, develop an effective process for recruitment, testing, and selection of candidates.