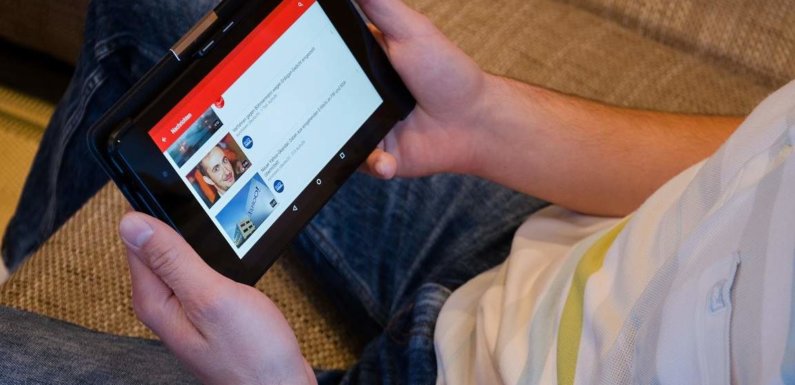 If you think YouTube is only for gamers, then you are mistaken. Conversely, it is one beat platform where you can make a good living online as it boasts of over 1.9 billion active monthly users. As a digital marketer, you need to learn the basic and even the complex prerequisites about how you can make the best out of the platform.
But how is this possible? While it possible for you to earn a fortune from  advertising offers channel, there are some other unharnessed options.
Listed below are Ten Smart Method to Promote your Youtube channel for Free. Every one of these tips are effective, simple, and as aforementioned, without a cost.
Let's take a look at 50 most viewed YouTube videos
#1 Choose Well-optimized Keyword Contents
Having an excellent YouTube channel begins with having great contents. And for your content to be considered great, it needs to be readable, highly optimized and SEO friendly. This is the bedrock of what users are looking for.
As it stands now, internet users don't only come on to YouTube to stream contents, they use search engines too. In fact, many search engines prioritize video over other text contents owing to popularity of YouTube. A research carried out in 2019 prove that YouTube is the second of most visited social platforms.
However, there are no specific rules for setting your YouTube content to make it video rank well. But then, doing your homework well by researching related keywords that can keep your audience engaged and attracting new ones would go a long way.
#2 Using precise, Descriptive Titles are better.
In case you've being oblivious of this, your video title is the first thing users see when they check your content. So of it isn't interesting and engaging, you just might be seeing the las of them.
Now, most users are usually not enticed with long titles. To them, checking them is simply a waste of time. So then, it really would be best if you don't write too long titles. On an average, you can keep your title within 60 characters.
Again, the importance of keywords come to play. You really would be doing yourself a whole lot of good if your content title contains your SEO-optimized keyword.
However, if you're still not able to come up with a catchy title with the excellently optimized keywords even with tips already given, the YouTube's auto-complete feature would help you get the work done with ease.
#3 Custom thumbnails are just fine
If this doesn't sound as a hyperbole, then it would interest you to know that thumbnails are way more important than titles. However, in the original sequence of things, it shouldn't be like that. But then, the human brains configured in such a way that it is able to spot visuals and retain them better than they do to text.
And as you already know, YouTube offers automatic thumbnails every of the videos posted on the platform which could either be out-of-focus, blurry or eye-catching. However, if you are serious about boosting your YouTube channel to better limelight, you'd make sure that your thumbnail is eye-catching for every video you post.
#4 Your Profile is Important.
A lot of YouTube content creators usually don't take time for developing their profile and head straight to content creation. This is a grace mistake and can go a long way to jeopardize your chances of promoting your YouTube channel to boost SEO.
Now read this patiently, your profile on YouTube isn't all about creating a profile about yourself. It's about establishing your style and personality. This is to say you are known for what you are, you style of color, writing, layout ad well as mode of posting and relations. Once you are able to do this and also add a touch of proper content keyword description, you would be surprised at the alacrity your channel gets a swift swung to limelight.
#5 Optimize your descriptions
Your video description is another factor you need to consider while you promote your YouTube channel free.  But then, there are certain procedures you need to follow.
Include your keywords in the title and description.
Maintain a 5000-characters limit
Showcase a "contents page" that showcases timestamps, which help your seek what they find.
Include links to relevant playlist.
Relevant hashtags are important and must be adhered to.  You need to be careful when doing this as YouTube has a regulation policy that strongly guides this. You can read that up on the platform though.
#6 What about MetaData?
You have to strongly follow the YouTube's metadata guidelines which emphasizes on two major things while utilizing keywords.
Honesty
Quality over Quantity.
However, these regulations also apply to other features such as categories and tags.   You don't need to do much, you simply can add one or two categories to make YouTube know the audience you're recommending the video to.
#7 Post High Quality videos.
If you must post videos, make sure to post only high video quality videos. Creating a  quality video can cost you more than you think even with the right contents.  So then, make sure to check that your video meet every aspect of what can be tagged "quality;" Image, Sound, Display, Motion graphics amongst others must be of optimal quality before you can proceed to post. Well, even though it is true that not every one is a natural filmmaker, but then you can brush up these skills and make your videos social viewable.
#8 Run contests
If you really want to get your audience involved in your YouTube channel, then running a contest is another great way. With just one video, you can get more subscribers, viewers data, encourage comments and also likes.
Here's a simple rundown of how you can constructively create a great contest.
Have a clear goal
Follow YouTube's contest rules and regulations.
Your prize should be one that actually attracts your audience
Optimize your potentials with other social channels
With the above tips, you should run a YouTube contest without hassles.
#9 Your activity in the community counts.
Finding and building your niche as well as your follower base is what your optimizing your  YouTube channel is all about.
Take a dive to subscribe to similar channels as yours and see how how they do things. Check out how they watch, like, share and interact with their contents and audience. Leave a comment on their video(s) and if you can, mention them in yours too.
Not only will you get a better sense about your competitors, you'd also teach out to more viewers for your channel.
#10 Brand Partnership is key
Brand Partnership is the last but not the least of our Ten Smart Method to Promote your Youtube channel for Free. The benefits of doing this would even mean more benefits for you as it will enable you develop ideas when you're short of them for your content.  However, there's one golden rule you need to adhere to always while dealing with brands; Authenticity.
Identify with brands that are able to characterize your personality as well as your audience's. How would it be of you partnered with with them? Of what values would they be to you and your audience at large.
If you are not able to get your answers around what you are looking for with a brand, keep searching till you get the appropriate  brand for your channel. Dealing with inauthentic brands and videos will cause you more harm than good.
Also read about 8 Secret Tips for Using Facebook Ads for Ecommerce