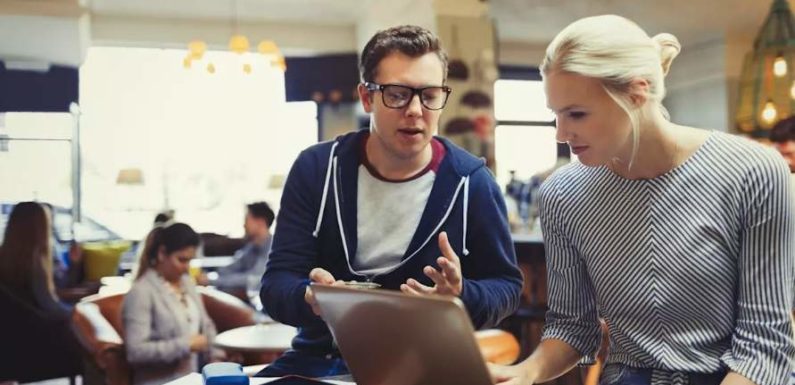 The continous change in marketing strategies due to increasing technological advancement raised the exceptions of people on the globe. With the increase in innovations, customers expect more, that's why companies do everything to remain in their good list.
Artificial Intelligence is no longer a concept, in fact, it is a new reality. AI is everywhere from smart homes, e-learning solutions, marketing, business industries, and even e-commerce.
AI-tech has embedded itself in every aspect of our life from cash counters to advanced security check systems. Artificial intelligence marketing solutions are becoming popular among business owners as they give them chances to grow their reach of audience and provide the best user-friendly experiences.
The best use of AI is presently going in e-commerce. There are many artificial intelligence in e-commerce platforms like chatbots, CRM, IoT (Internet Of Things), home automation, product content management, customer services, and to achieve sales goals.
Growth Of (AI) Artificial Intelligence In E-commerce
The simulation of human intelligence onto the machines using algorithms, software, and hardware is called artificial intelligence. In other words, a computer system is carefully fabricated to resemble human information, understanding, behavior, speech, and emotions.
Today, we can see AI boldly walking across the corridors of companies, industries, and adding a personal touch in the way we shop and trade. Artificial Intelligence in e-commerce is enhancing the buy-sell experience for the buyers and sellers.
In today's profit-driven global sales happen regardless of the time, and business must remain available to the customers throughout the day. Artificial Intelligence in e-commerce is enabling companies to facilitate better efficiency and support in the industry.
Artificial Intelligence in e-commerce marketing solutions are more comfortable to use, and AI tools like chatbots, machine learning algorithm, IoT, etc. benefit your business more.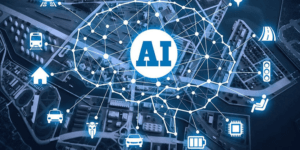 Yes, AI Is Everywhere
It is an estimation that by 2020, 85% of the customer interactions will be done by chatbots and audio-bots. Several online businesses are using artificial intelligence in -commerce to understand clients in better ways for creating leads and seamless customer experience.
The manufacturers, retailers, and digital start-ups are continually competing to reach out to the customers. Since AI is there, we expect that real business sooner or later will change into online.
Also, there might be a chance of the Fourth Revolution in the technology – Revolution of Automation.
AI is fastly changing the retail game and the e-commerce market in the world. And if you lag in keeping pace with artificial intelligence in e-commerce, it will decline your business fastly.
Thus, start using artificial intelligence in your e-commerce strategy and be with the innovators game.
Ebay, Flipkart, ShopBot, Amazon Go, etc. offers endless opportunities to make customers journey easy by relying hugely on AI solutions.
Their primary aim is to offer a stupendous shopping experience to customers and clients by introducing algorithms of artificial intelligence in e-commerce's personalized marketing.
AI is offering personalized experiences to users and consumers at online stores by increasing the use of chatbots, websites, and voice assistants.
It is also anticipated that Artificial Intelligence will go into turbo drives in coming years with tech giants like Microsoft, Tesla, Google, Amazon, and Apple investing in innovative artificial intelligence initiatives.
Additionally, other leading tech firms like Facebook, IBM, and Ericsson are always publically, expressing that they would be using artificial intelligence to generate better revenues for their business by providing world-class user experience.
Can You Invest For Artificial Intelligence Systems In E-commerce?
Once you're ready to leap into intelligent systems, then investment, it's not very hard to get started. In fact, you are already using some AI tools without realizing it.
For example, if you host a site on WordPress, some of their AI tools help you to improve your website. This is why we choose the topic of artificial intelligence in e-commerce, as this new tech recommend products or posts to keep the customer engaged.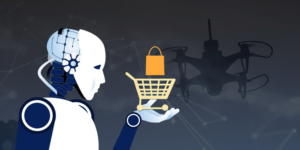 AI in E-commerce Is Cost-Effective & Profit Friendly
Artificial intelligence reduces the cost of customer services by 30%. We estimate that by 2022, tech companies will save approx. $8 billion per year on customer support costs.
Suppose, you're using chatbots as AI solutions in e-commerce for customer services, it will answer your queries in minimum time. In addition to it, the use of AI for e-commerce also reduces the chances of errors.
To provide better customer service, we go through a lengthy corporate process of hiring staff members. But, with AI you need to invest only for its development and manufacturing. This might give you a good result if you invest in e-commerce development too!
In the case of AI for e-commerce, a bot can handle 5,000 queries per month while saving the annual cost in contrast with human agents.
"For, artificial intelligence in e-commerce, virtual assistants (VA) with chatbots will not only save your time, money, and increase revenue generation."
Furthermore, the use of IoT, advanced tech measures, CRM tools, home automation, chatbots, etc. quickly answer all customer queries, provide authentic info within seconds, and lowers the operational cost.
Benefits Of Artificial Intelligence In E-commerce
Artificial intelligence forecast sales at affordable costs
Chatbots decrease response time and quickly answers your queries
AI helps the users to carry out tough tasks
Virtual assistants answer more than 80% of questions
AI enhances customer satisfaction and helps in promoting sales
With Artificial Intelligence, the user receives personalized content
AI solutions in marketing cut down the budget of marketing campaigns and keep customers engaged
Automation also monitors and leads the ways how a business functions
While AI is molding e-commerce in a few ways in terms of scalability and impact, we expect e-commerce to increase more in the coming years.
We also hope that artificial intelligence in e-commerce can build better customer relations, boost sales, and bridge the gap between user experience, personalization, and privacy.