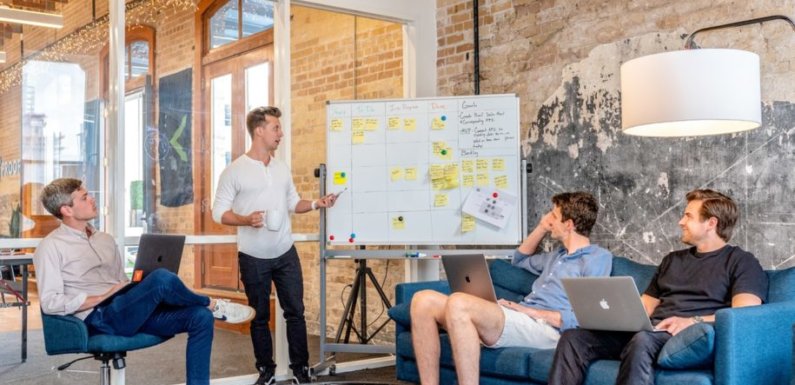 When it is time to take your product design to production, you'll need to begin sourcing the right material and detailed resources. Sourcing material is a pretty critical step, since you need to have the right parts, as well as the parts that meet manufacturer guidelines.
This gets even more essential when looking at electrical components. Sourcing the right technical information and parts that match your product design may seem slightly difficult at first. You are likely looking at stock, manufacturer, brand, price, ratings, etc. when choosing components.
Luckily for you and every other designer, manufacturer, and/or business owner, there's an easy way to find the electrical components you need for a successful product build. Do not start Googling keywords and haphazardly visiting random parts sites. This could take hours and hours of searching to find the parts you need.
Instead, check out the technical search engine sites that make finding electric parts easy. Well, a bit easier, because not all technical search engine sites are created equal. To help, we found a few search engine sites you may find useful. Let's take a closer look.
Octopart
When it comes to sourcing electrical components for your next product build, Octopart has just about everything you need in a search engine site. The Octopart search engine is fast, delivers high performance, and makes finding what you need pretty simple.
There is the search bar option, most common for these types of sites. There you can search for manufacturer, part number, supplier, ROHS, and other key search queries to find what you need.
You can also search for electrical components using the Octopart "search by component" section, giving you a number of key search subjects to help you find the products and parts you need faster and easier. If you want a one-stop search engine for parts, this is it.
TechSpex
For machining parts and electrical components, you can check out TechSpex for your next product build. TechSpex is a leading provider of machining everything and this is especially important in order to meet all manufacturing guidelines for your build.
For example, you can utilize the TechSpex search engine site for finding components and parts for machining and other builds by builder, supplier, and distributor. Many designers and builders find the site's tooling resource section very valuable as well.
Test Equipment Depot
Testing all aspects of a products electrical is a very important part of bringing a new product to fruition. If electrical is off, things may not be ready for mass production. For this, you can find plenty of testing products and resources via Test Equipment Depot, a search engine site that specializes in everything electrical testing.
Test Equipment Depot serves up all the major testing products and parts needed, such as Tektronix, Testo, Yellow Jacket, and many more top brands and suppliers. For each product or part listing, there's pricing information, descriptions, ratings, stock, and more.
Circuit Scout
Circuit Scout is a technical search engine that the electrical engineering community turns to often when it comes to circuit designs. With more than 32,000 circuit diagrams and schematics within the site's technical search engine, Circuit Scout provides search results via search content.
There are no blind web searches that can lead electrical engineers down the diagram rabbit hole. This tech-minded search engine is simplistic and easy to use. However, the search results you can achieve on this site make it a powerful search engine for all things circuit diagrams and schematics for product designers and manufacturers.
TechStreet
If you need to find a standard for your design and/or manufacturing project, TechStreet can prove very useful. This tech-minded search engine delivers search results for global listings across a variety of standards, such as IEC standards, IEEE standards, and JEDEC standards. TechStreet also provides excellent and informative resources, making it a great search engine to bookmark.
Wrapping Up . . .
These technical search engine sites are certainly not the be-all, end-all when it comes to finding the right components and parts for your next build. There are a ton more you can find online, but the above can serve as a very strong place to begin your online search.
These sites can save you time, and possibly money. Check them out when you are ready to begin sourcing components, schematics, and resources for your next product build. What are your favorite technical-minded search engine sites? Do you have any one-stop online shops? We want to hear about them.