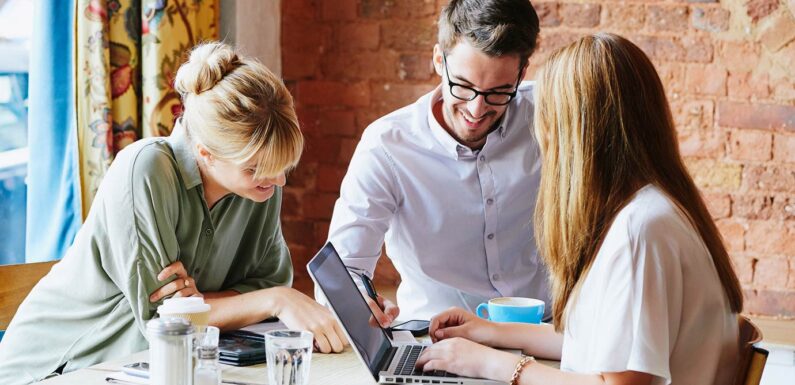 One of the biggest ironies is how some SEO companies don't have an effective digital marketing strategy. You'd think with them being experts in the field that they can outrank anyone, but you'll be surprised how some barely make it to the top positions.
This begs the question: What digital marketing strategies should a startup SEO employ?
First Things First – SEO
Making sure your clients are ranking shouldn't be an excuse to neglect your own website's SEO. In fact, it's one of the things you need to put in place when starting an SEO agency.
Here are a few pointers to improve your agency's SEO:
1. Leverage the right keywords: What type of queries do you get? Keywords are among the pillars of SEO. If you're not leveraging the right keywords, you'll find it hard to develop a solid content and link building strategy. Use Ahrefs, Search Console, and Google Keyword Planner to map out the keywords you want to rank for.
2. Localize your content: Think of it this way – if you're going to talk to someone in a party, it's likely the people who are closest to you. The same with SEO. Go for those who are in your backyard, the local businesses. Use their verbiage and add geo-targeted keywords in your content. Write about business events and show how your agency can help local businesses with their digital marketing needs.
3. Optimize Your Google My Business listing: Your Google My Business is like a business card that appears when your prospects search for your SEO business. This shows your address and hours of operation, as well as reviews about your agency. The key when optimizing your GMB listing is ensuring all your information (Name, Address, Phone Number) are consistent and accurate. Listings that have inconsistent and inaccurate NAP can be confusing to search engines and to your audience.
Your website is one of your lead generator tools; don't leave it untouched if you want to stay on top of the competition.
You'll Need to Spend for Ads
SEO can only take you so far, and the results usually take weeks or months to appear. This is why you need PPC to reinforce your digital marketing.
Why PPC? To get targeted leads.
PPC makes it easier to target clients who have a high commercial intent within a specific area or demographic. What's the best strategy to run a PPC campaign for your agency? Here are some of the tips from our paid ads playbook:
1. Diversify your Geo-location: Ideally, you want to target locations that bring in more conversions, but you can still experiment with different areas when running your ads. Start with locations that have the highest conversions for your ads.
2. Test different ad copies: Run two ad campaigns with different ad copies but are targeting the same keywords. See which of the two ads performs better. This can be your basis when creating ad copies in the future.
3. Use Remarketing ads: Stay in front of your leads by running remarketing campaigns. Offering special coupons or discount codes is the best way to utilize remarketing to leads who already visited your agency's site.
Be Active on Social Media
There are currently 2.62 billion users on social media. So, why aren't you there?
Social media allows you to listen to the sentiments of your audience and take the right approach when responding to their sentiments. You can build your network, influence, and get leads for your agency.
To leverage social media, do the following:
1. Optimize your social media profiles: Everything about your profile should scream professionalism. That means a professional profile and cover photos and a complete About Us section. Messaging should be clear and consistent across all social channels.
2. Join groups related to your target niche: To get leads, you need to be where they connect the most. Look for Facebook and LinkedIn groups that serve the vertical you're targeting.
3. Boost posts: Facebook isn't just about engagement; it's also about driving people to your website. You can do this by boosting a post. When boosting a post, you can set the audience and budget that allows you to maximize your agency's reach.
4. Start your own community: This will provide you with a private space to share specific pain points that you won't be able to share publicly. Being a part of a community with like-minded people will give you a sense of belonging and inspiration that you won't get anywhere else.
5. Hold Facebook Live sessions: "Ask Me Anything" or AMA sessions on Facebook are a great way to talk to your audience directly and address their concerns. This also serves as a venue for teaching them about how a digital marketing agency is beneficial for their business.
Always Touch Base with Email Marketing
What's next after finding a lead?
You reach out.
Remember that a cold lead will remain cold if you don't initiate the conversation. The easiest way to do this is through email marketing. This allows you to guide your leads from one stage of the buyer's journey to the next using highly targeted messaging.
There are different types of emails you can use, and these will depend on the intent of your message:
1. Onboarding – to introduce your SEO agency, establish the relationship with your leads, and nurture them.
2. Educational – to teach and engage leads about the value of your digital marketing services. This is most effective with lead magnets, such as website audits, infographics, and case studies.
3. Promotional – to generate sales by communicating upcoming promotions for your services.
Pro-tip: Use a marketing automation tool to schedule your email sequences. Make sure your emails will only go out at the appropriate time of day and week to avoid spamming your leads.
Start Working for Your Agency's Growth NOW
That's the thing with success—it doesn't happen if you don't do anything.
It's either you follow the tips above or you don't. But, I can assure you that what separates the great SEO agencies from the good ones is their proactiveness in chasing growth. Don't be the one left behind.