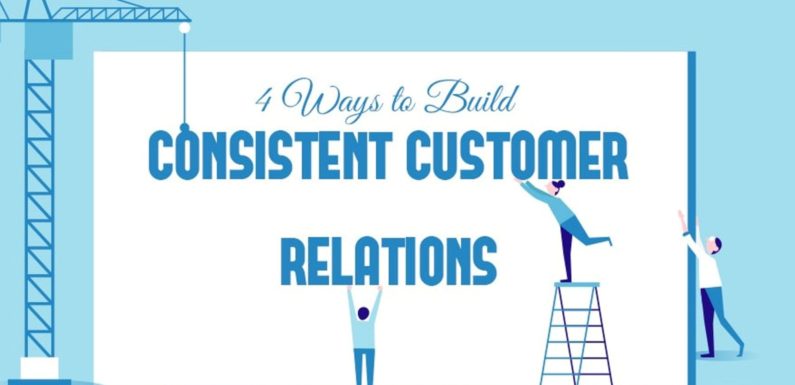 Customer relationships are very important aspects of businesses. Consistent customer sustains the businesses. It isn't easy for brands and businesses to keep their flock of customers together. Customers constantly are on the lookout for better deals. They deflect easily if they find better options.  
Businesses therefore work tirelessly on strategies to improve customer relations. They want to earn the loyalties of their customers. Customer retention is possible only when backed by excellent customer service. How do you improve customer service? Let's look at some of the ways.
#1 Understand the needs of your consistent customer
What is your customer really looking for? What are his requirements and needs? As a business,you need to answer these questions with absolute clarity. Unless you know your customer well, you cannot cater to him. You need to understand what drives his purchase decisions. What are his pain points?
You can use different tools to analyze and monitor the activities of your customer. Only when you understand him well, you will be able to provide perfect solutions for him.
#2 Create standards for the process
The aim of marketers should be to provide excellent customer service. Work on the process of documentation that contains the details of the servicing process. Set standards and guidelines for everyone to follow. Make sure they are followed.
Having a set guideline simplifies the process. Everyone then understands the processes and  knows what is to be done to help the customers. There is little room for errors. Think and provide for unforeseen situations that may arise.
#3 Regular employee training is a must
Your customers need to feel that the businesses care for them. It is important for all customer facing employees to attend to the customers the right way. As a business therefore you need to invest effort and resources in training your employees routinely.
They need to be told the finer points of providing the service to the customer by the professionals. Training helps the employees in doing their jobs in a better way. It also helps you in satisfying and retaining customers.
#4 Provide uniform service across channels
If you have a presence on several channels, make sure you provide for excellent customer service across the channels. Customers should be able to reach you for a quick redressal of their concerns and complaints on all the available channels.
Once the Consistent customer provides you details about the complaint make sure the information is recorded and is easily accessible to all the employees across different channels. A customer who then follows up on the complaint must not be pestered to provide all the details all over again. Issues must be sorted promptly by coordinating with right teams.
The infographic given below talks about the ways that can help you build consistent customer relations. It provides you several other great tips too. Go have a look.