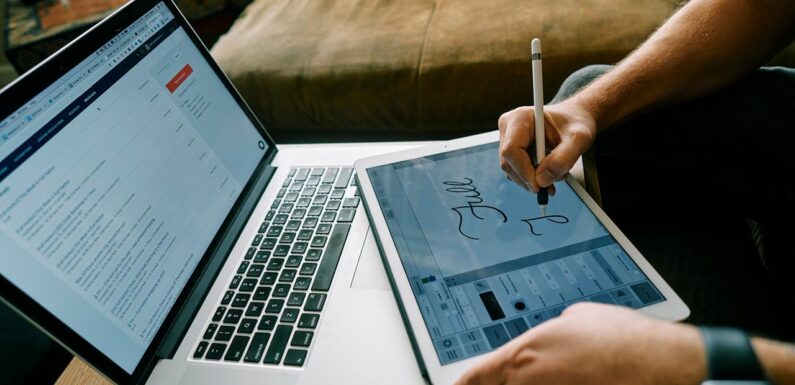 Remote working has created a significant shift in the business operations of any organization. While businesses were facing hiccups in ensuring employees' productivity working remotely in normal conditions, the covid-19 pandemic has changed the entire process. It is estimated that more than 70% of employees agree that they're highly productive while working from home in the covid-19 pandemic.
Thus, remote working is the new normal for many organizations and is one reason why many companies are introducing brisk changes in their operations. The electronic signature is one such technology that helps different enterprises manage their contracts effectively and quickly.
Why electronic signature in remote contracts?
Contracts are the legal documents that are mandatory for different organizations. Thus, remote working requires quick and effective contract management due to the absence of physical interaction between other teams. Digital document management is the need of the hour that requires centralized and strategic monitoring of all contracts.
Businesses need to redesign existing solutions to innovative operation models that include dematerialization of the documents process. While it is all about digitization, contracts can't be left abandoned due to multiple security reasons.
Thus, the electronic signatures help to manage remote contracts in the following ways:
Quick action on contracts while working remotely:
Your organization may have to deal with multiple contracts at a time. Managing numerous contracts can be a daunting task, especially when working remotely. Thus, the eSign documents come to the rescue of the sales and service team as they can manage different agreements quickly.
All actions regarding pending dates, reminders, and renewals are sent by the software that best manages the agreements without the requirements of storage and workforce. Thus, there are no late responses with quickly actionable contracts.
Different teams working remotely can make decisions on digital contracts quickly as compared to physical contracts. Thus, the eSignature tends to save time for many organizations. They don't have to worry about the time being lost in forwarding or sending couriers to the other team.
Saves money on contracts while working remotely:
Documentation management is a time-consuming and finances-consuming process. Companies need to ensure dedicated storage that is safe and secure to keep all contracts. Further, the documents need to be managed by the skilled workforce that makes it easy for other teams to access these agreements.
The electronic signatures digitize the complete documentation. Thus, it saves the storage costs of different enterprises, and hence they can use the resources judiciously. Further, there are no requirements for the dedicated contract management staff. The sales, marketing, service, and customer service team can access these documents without additional help.
The costs of saving on printing, copying, sending couriers, etc., are further saved by sending all contracts digitally. Many companies reported more than 55% to 78% savings when switching to electronic signatures from the paper and pen mode.
Enhanced customer satisfaction with contracts during remote working:
Customers are demanding like never before. All customers want transparency in business that helps you build credibility over your competition. No clients wish to manage the pen and paper mode documents when the world is progressing towards digitization.
The electronic signatures help businesses improve their reputation among customers. The clients will feel for your digitization measures and would retain with you for a long duration. You're allowing clients to read, edit, and make changes to contracts from anywhere in the world. This flexibility in operations is highly appreciable in challenging times of the covid-19 pandemic.
Secure your contracts in remote working:
Cyber attacks are rising like never before. Thus, digitization alone is not sufficient as you've to secure your digital data. Therefore, the organizations look forward to the high charging services of cybersecurity experts that tend to save business data from unethical access.
Online electronic signatures
work best for start-ups, small and medium enterprises to help them secure confidential data and contracts. Nobody outside the permissions can access to read the contracts. This ensures high levels of security without any added costs to the business during remote working.
Wrapping Up:
Many organizations are proposing to shift their 90% workforce to permanent work from home by the end of this pandemic. It is highly beneficial for start-ups, small and medium enterprises as remote working has zero negative impact on productivity. Moreover, the latest advancements in technology like the electronic signature further facilitate smooth business operations.
There are multiple benefits of choosing esign documents for different contracts. From keeping the contracts manageable to making your clients happy, this digitization tool has a lot to offer. In addition, its affordability and accuracy reduce dependency on the workforce as the permitted team members can extract contracts according to their requirements.