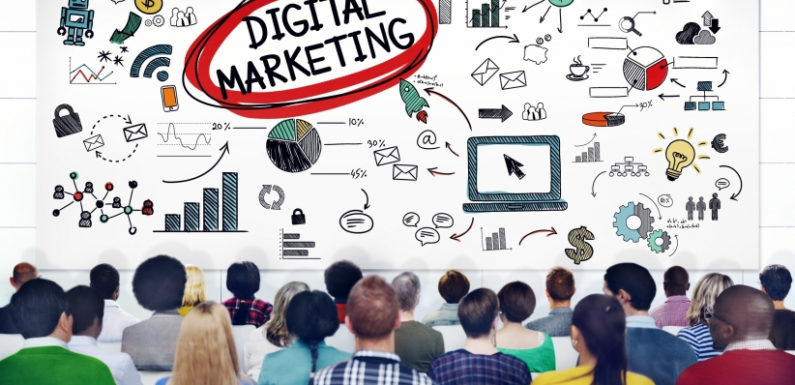 As you're running your business online, digital marketing is inevitable. You can't simply create a website and leave it that way. Digital marketing plays a key role in promoting your products and services. It utilizes the digital technologies including internet, mobile devices, social media, emails, and so forth.
The digital marketing is going through rapid development. Fremont College digital marketing course is buzzed anywhere you surf the internet today. The course allows you to learn how to build a digital marketing strategy and earn a certificate for it. The student participant of digital marketing course can learn the skills and build a strategy to manage the tight competition.  If you're interested to become a digital marketer, this certification can be a strong proof of your qualification. Both the business owner and digital marketer can gain precious benefits from a digital marketing course.
Fremont College digital marketing course basically provides an up to date materials. It includes business websites, social media marketing( Instagram, LinkedIn, Twitter, Facebook, Path, and so forth),  eBooks, Blog Posts, white papers. It can go further in Search Engine Optimization(SEO) strategy, Page Rank, reviews, and so forth.
Digital marketing course may provide in-depth materials of SEO strategy, Social Media Marketing, Email Marketing, Content Marketing, Pay-Per-Click, Inbound Marketing, Affiliate Marketing, Automation, and many more.
Digital marketing can work for any types of business and any products or services. Being a digital marketing practitioner is a promising job as there will be more and more companies will bring the digitalization to their company in the future. There will be more than 100,000 digital-based jobs for the next five years. That explains why there are many digital marketing courses available both online and offline. Some colleges even give a bachelor degree in digital marketing subject. In fact, many big companies are recruiting qualified digital marketers to support their business.
Fremont Digital-Marketing course prepares the students for practical application. If you find a digital marketing course today, it should be updated as the digital technologies are rapidly developed.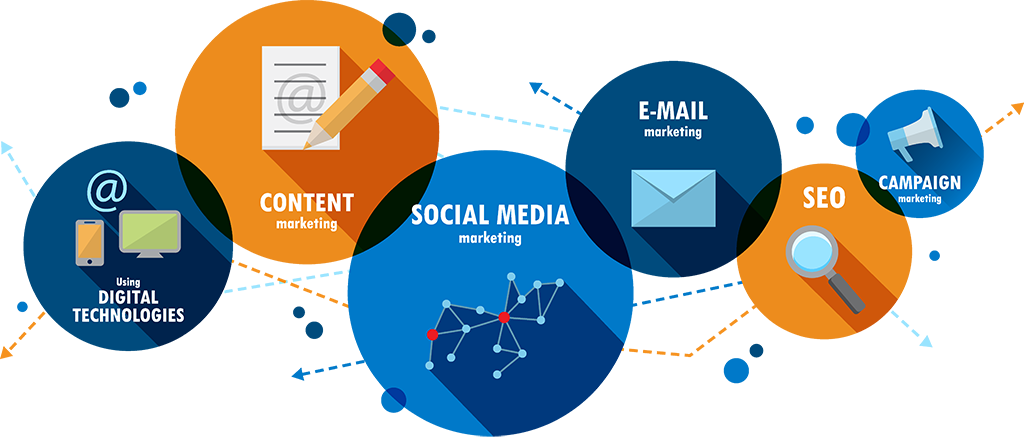 Here are crucial elements of digital marketing that any practitioners should have:
1.Search Engines
Search engines are the basic tool where people can access any information available on the internet. So, the basic competence of digital marketer is to be expert in generating online presence of a business in the search engine. It should be visible and findable for targeted audiences. This work includes improving the value and presence of the brand, boosting sales, or simply driving prospective customers to the business page and engaging them with other marketing tools.
Digital marketing through search engines includes Search Engine Optimization(SEO), Pay-Per-Click, Keywords, Anchored text, asset optimization and so forth. Most online business has their own SEO strategy.
2.Social Media
Social Media is a complex environment where millions of people interact through platforms. This makes social media is one of the best places for advertising, gaining feedback and review, and other marketing campaigns through the business page. Today, the social media presence is one of the main objectives of digital marketing activities.
3.Business Website
Having a business website is also crucial for online business which is also the basic internet presence. Developing a business website requires a proper competence on PHP, HTML, WordPress platforms, Hosting, Cloud, and so forth. The responsibility of digital marketing is to coordinate with a web developer to ensure the accessibility and the compatibility of the site.
4.Email Marketing
Promoting products through email is not a new strategy, but how you do it remains developing until now. Today, you can widely offer discounts or sale events to any email subscribers and get an immediate response. Engaged promos will attract more customers soon. It's due to the fact, the email goes mobile now, everyone with a smartphone or any mobile devices can access their email real time.
5.Mobile media
Today, people go mobile and spend most their time in mobile activities and interfaces. The digital marketing should ensure that the marketing campaigns are accessible to mobile users. Furthermore, working on the business website is not actually enough, developing mobile app become an option to reach more people.
Digital marketing works should be able to generate a simultaneous executable marketing campaign inter channels. A Fremont Digital marketing course allows you to learn these skills and prepares you to help any business website dealing the competition.