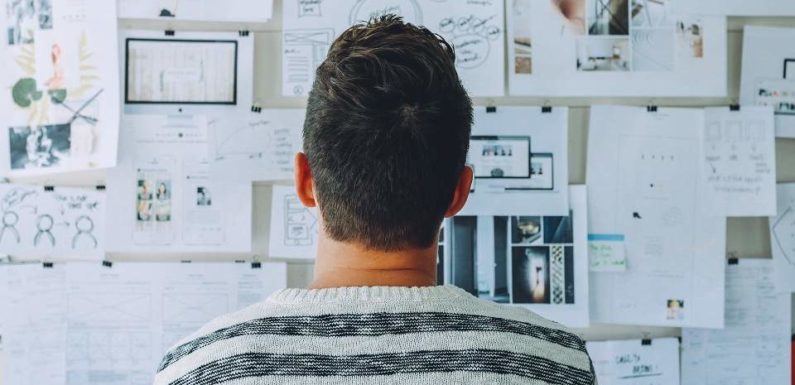 Startups, their name suggests that they are the newly established enterprises in the market. They are looking to set their place in this burgeoning world of competitive business. So the thing that can contribute to their idea of making a place in the market is to make their presence on-air through advertisements. The most helpful and effective way of creating a market presence is by using the online mode that is by using a business website. Having a business website is the easiest and most potent way to get noticed among the target audience and consumers.
A business website can act as the pre-eminent source of information for its stakeholders, clients, and customers. Having a website is not enough, the center of the discussion is having a website that is attractive, user-friendly, trendy, and responsive. All these parameters help your business website create an image of your brand, its services among the users and stand out in the competitive environment.
However, if your website is dull, unorganized, and lacking these basic requirements, then it may become tough to attract the number of customers that you want to notice your business. Observing its importance and need for their business, entrepreneurs are putting their significant efforts into creating and organizing an effective website for their business to attract their potential target audience. According to experts, investing in appointing a professional UI UX prototyping / designing company to take advantage of the services provided them regarding website creation and management renders these startups several possibilities to stand out and compete in a larger market.
Professional web designers help you create an attractive and user-friendly website, also furnish many other related services, such as SEO optimization and content writing, that eventually contribute to generating more genuine traffic to the website.
7 reasons why to hire a professional web design and development company
We have discussed the importance of having a well-designed and optimally managed business website. Let us see some of the reasons why getting professional assistance for web setup is vital for startups.
Expert Guidance
Hiring a professional web developer for setting up a website for your startup plays a significant role in successfully creating a web presence. Professional web designers are pundits in this niche, and acquire extensive knowledge and expertise in the area that help them to satisfice all their client's specific and desired business requirements. Along with rendering services directed to proper building and designing of the website these professionals can also help business owners with other indirect services like email configurations, web hosting, and registering and purchasing of the domain, etc.
Updated Strategy
Having an updated and well-planned strategy enables web designers to produce a better outlay for the website to provide optimum results with maximum traffic. Lately, there can be massive shifts observed in the preferences of users regarding websites. These professional web development companies comprise expert web developers who hold knowledge and awareness concerned with the latest trends and fads in web development. This knowledge will help them to analyze the situation for every client on a personalized level and develop a strategically planned website that has the potential to produce maximum results. This is major because they work with numerous clients and grow an understanding of the market preference and get in sync with prevailing tech trends.
User-friendly Website
An important feature of any website irrespective of niche is being user-friendly and this becomes even crucial when it comes to a website for a startup. A user-friendly website attracts consumers because of its convenient and easy-to-use nature. Having a professional web developer design your website makes sure that your website is smoothly perused by its users. Professional web developers have an understanding of an ordinary web user; they know about every specification that the users wish to have in a website. Such a deep user understanding helps developers to create a simple, attractive, and appropriate website.
Time-Saving
Handling a business is not an easy task, you have to manage and assemble various resources at the same time. And amidst all of this time plays an important role. "Any time misused is a resource lost". Also, if you are planning for getting a business website then you must be more cautious. As a web designer, building a website is a time-consuming task and demands a lot of effort too. And even after putting so much effort into development results are not always happy. In such a scarcity, hiring a professional web designer to handle the web-related task can come in handy. They help in saving both time and effort of the startup owner and team.
Security
With being so much critical information stored and uploaded on the websites, security becomes a major concern for any startup. Also, talking from the user's perspective, cybersecurity is an essential factor that determines the built trust for a brand between its consumers. A professional web developer can assist you in integrating strong and strict security measures in your website to enable your website to produce optimized working standards.
High Ranking
The most important factor in determining a websites' success is to look at its search engine ranking. Just an attractive and less complicated website is not enough to boost your web presence and generate the desired traffic. To achieve this, a website must be SEO optimized which means it should be visible to users for their search results. It should also have other attributes such as relevant meta-tags, informative content, seamless internal linking, and fast loading speed. This may sound too much for a startup owner but a web developer is an expert in dealing with all those parameters that make a website rankable on the search engine. Therefore, to get all these attributes on your website hiring a professional web developer is the best option you can rely on.
Quick Results
It is sure that if an individual manages the business on his own, it is more probable that the owner makes assumptions and tests on things to know what is going to work or not. This, however, is not a very appreciable idea for any startup as it will cost many mistakes and eventually hinder the ultimate results and business performance. A Web design and development company provide adept web design services such as web development, social media monitoring, database management, creative designs, etc. Such assistance guarantees to furnish quick and exact results by delivering the new tech environment and boosting the startup business.
Conclusion
An online platform is an easy and convenient medium for startups to make their presence in the market. A website is a chief tool for furnishing the primary and elaborative information about the business' functioning and its operation to the interested seekers. It is of supreme importance for startups to have a website that is dynamic, attractive, SEO optimized, and packed with interesting features to engender maximum traffics and potential conversions.
Concluding with some statistics, 38% of the users refuse to engage with a website if they find its design dull and unappealing. So when there is a lot more at stake for the business, then why should any business ignore the urge of having a website. However, developing the website in-house can increase a lot of burden for your team and also resist them from focusing on the principal task of the business functions. Appointing a professional web design and development company can save you from facing this and many such troubles arising in the path of website creation. Therefore, having a professional's assistance for this operation is the best decision you can make. A professional web developer knows all the tricks and cheats to furnish you with the most appropriate website for your startup.