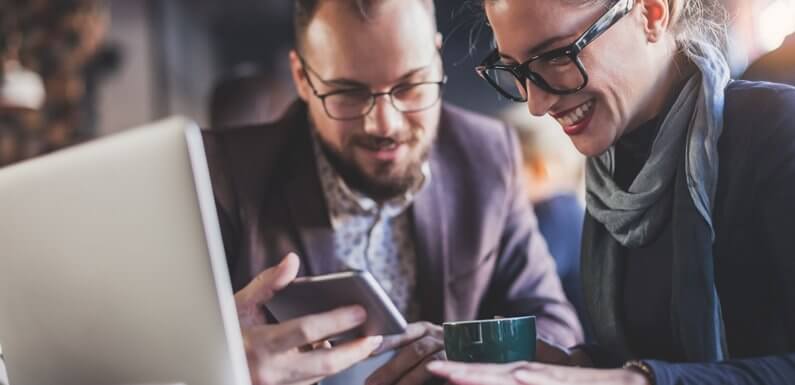 With the rising popularity of video streaming, it was long predicted that TV ad revenue would collapse under the weight of competition from video streaming platforms. It looks like that has finally happened. TV ad revenue has slipped 0.5% in 2018 to $69.87 billion as more people ditch satellite TV packages. Due to the effects of cord cutting, advertisers are spending less on traditional TV as viewership is falling considerably. With video streaming services for programming from family, shows, sports to entertainment popping up every day, there are more TV alternatives than ever.
Ad-supported video streaming platforms like Roku and Hulu are expected to bring in more advertising revenue this year and pull dollars away from traditional TV advertising. TV's command over advertising revenue has given way to digital that is expected to make up half of all ad revenues in the coming years.
Reaching cord-cutters with streaming advertising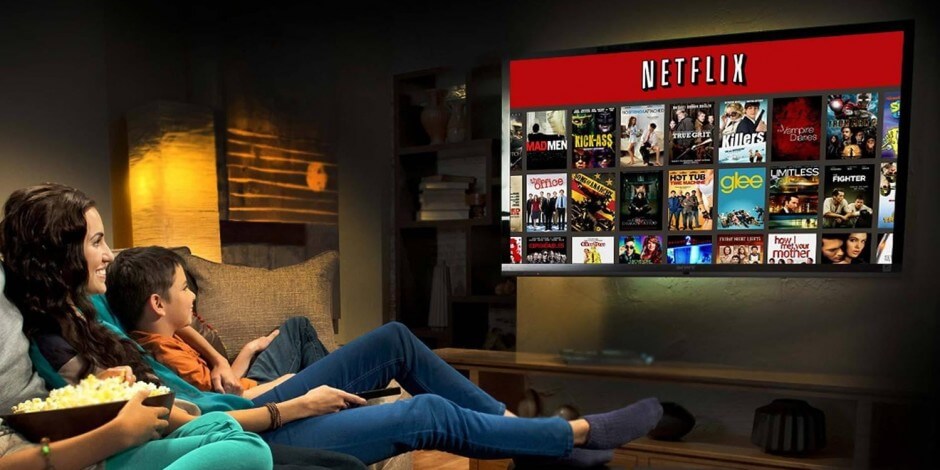 The major trend in TV advertising is the revolutionary movement away from traditional satellite TV. As video streaming models have matured and more brands are shifting towards creating video streaming websites, viewers, especially the younger audience are skipping TV in favor of video streaming platforms. It doesn't mean that people have completely ditched TV platforms, they are still watching TV, but in a new way. Statistics show that over 74% of US households are subscribed to a subscription-based video on demand service. Customers generally prefer the convenience and affordability of streaming services. Hence advertising brands must be smart enough to spend their ad money on streaming platforms especially if they are hoping to reach new generation viewers.
Advertising on video streaming platforms
Video streaming platforms like Netflix, Hulu, etc. are online versions of traditional TV. The only difference is that everything is available on demand on streaming platforms. Essentially, the program choices are more customizable, allowing viewers to enjoy a personal experience in terms of what they watch. For the same reason, streaming platforms have much more audience data available to them when it comes to analyzing the viewing behavior of users. Whereas traditional TV is limited to the number of people watching a given channel or a program in particular. This means that advertisers have fewer options to monitor the performance of their ad campaigns. Due to the nature of OTT VOD streaming, advertisers often receive more exposure.
For example, instead of running an ad in a program that airs once a week, advertisers can run an ad for a show that will be streamed at any time based on the user's interest. As many viewers binge-watch their shows on a daily basis, you get great exposure for your ads through the entire season of a show.
Best practices for ad buys on video streaming platforms
Most streaming platforms that run advertisements allow advertising brands to buy ad spaces. Your ads will be served if they fit the streaming space and the budget quoted. However, to ensure that your ad campaigns perform the best on the streaming platforms, follow these best practices.
Understand your audience
One of the major benefits of advertising on streaming platforms is access to rich customer data and analytics. When it comes to understanding user preferences and behaviors, video streaming platforms outperform traditional TV. They offer demographics, buying behaviors, and other valuable data to target the right audience. To use these tools for your best advantage, it is important to understand your target audience before advertising on streaming platforms.
Choose the right streaming platform
Unlike traditional TV, each OTT VOD streaming platform is different. Before signing up for advertising on a streaming service, make sure you know in detail about their audience demographics and their viewing habits to decide if it is the right platform for you. For example, if you are an advertising brand selling sports products, it is best to choose a sports streaming platform to reach the right audience.
Design for multiple screens
When it comes to the TV screen, there is just one size. However, with on demand programming, you need to design your ads for multiple screen sizes as viewers may watch your ad on their computers, laptops, smartphones, connected TV, or tablets. Make sure you create ads that are visually impressive, even if it's served on a 4-inch screen.
Focus on branding
When you are telling your brand story, ensure your ad has your brand values on focus. Your brand must not be just encapsulated in a logo that pops up at the end. Bring that story of your brand or products to life in the context of benefits offered to customers.
Advertise on multiple platforms
One of the best ways to get the most out of the overall ad budget is to advertise on multiple OTT VOD streaming platforms. This is another benefit for advertisers as there seems to be an endless choice of streaming services. Advertising on multiple platforms not only maximizes the exposure, but it also maximizes the efficiency of the campaign.
Mix up your ad types
Another best practice when serving streaming platforms is to mix up your ad types. This serves a variety of purposes including figuring out the best ad type and finding the right ad structure. Especially if your budget size is less, you might need to be more diverse to create a well-rounded ad campaign. To add to it, there is no specific ad type that you must use the most. Find the right ad type for your niche by testing it on the streaming platform.
Reasons why advertising on streaming platforms is gaining momentum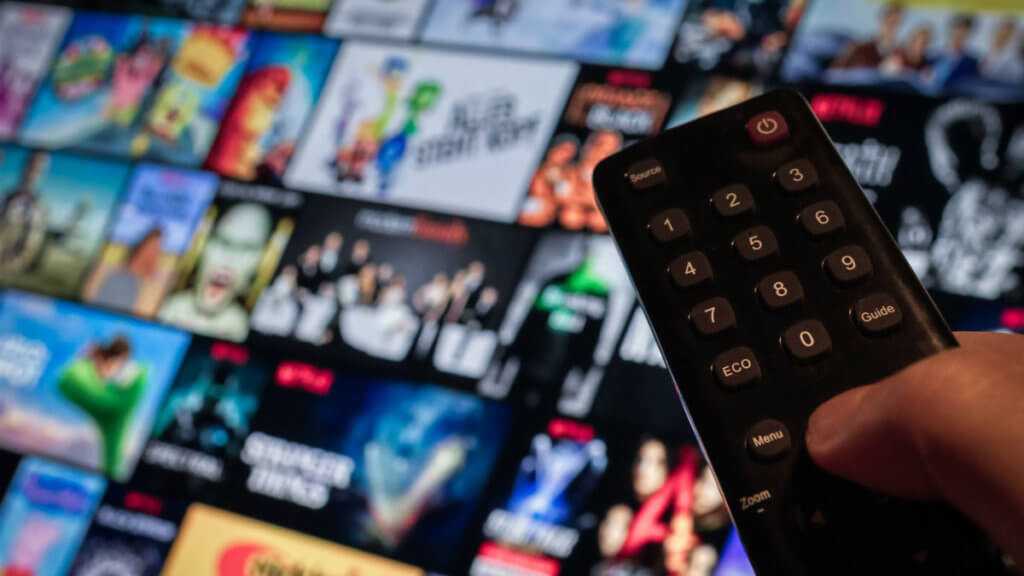 Perhaps the major benefit of advertising on streaming platforms is that they have access to an extremely broader audience which can be leveraged for niche advertising and marketing as well. Even better, these streaming platforms have access to accurate user data that can be used to target potential customers in a direct way. Let's explore in-depth the reasons why streaming advertising is becoming more popular surpassing traditional advertising.
Ability to reach all screens
Opportunities for advertisers to reach their audience in today's digital world have expanded beyond the connected TV screen. Brands now have several options to deliver their ad messages to the audience wherever they may be watching. From computers, desktops, tablets, to smartphones, there are limitless ways to bring forth your brand in front of potential customers. Not just the ability to reach a variety of screens, you can also reach your audience through unique ways. For example, Hulu supports adding interactive ads that allows the audience to get email offers.
More control over the content
In the streaming advertising space, brands have more control over the ad content. You can deliver your ad message to the right audience instead of targeting a random audience with ads they are not interested in. Brands can also choose streaming platforms according to the type of content. Additionally, more control implies more ROI. Most streaming services allow brands to manage their commercials and ad campaigns in real-time through the advertiser's account.
Monitor viewership in real-time
Unlike TV advertising, streaming advertising offers a lot of ways to know your ad viewership. You can easily retrieve real-time viewership statistics, location, channels, device types, and a lot more. With the data obtained about your viewers, you can use it to figure out which type of ads are working for you and which ones must be optimized. Access to these data will also help advertisers to concentrate on more specific demographic targeting based on the age, behavior, location, and gender of the audience.
Cost-effective
As streaming advertising is highly efficient when it comes to tracking the viewership, there is always flexibility in budgeting. It is much more effective compared to TV advertising where you have to pay a fortune to run the ads that might not reach the right audience. A limited number of impressions can be purchased for a specific user group to maximize efficiency and minimize costs.
Conclusion
In the earlier days, the traditional TV dominated the space as the king of brand storytelling. However, video streaming services have changed how traditional advertising works. As audiences are increasingly choosing to cut cords and choosing streaming services, advertising on streaming platforms is emerging as a primary advertising channel. Advertising isn't what it used to be and it's time for advertisers to advance along with the shift. Taking into account the technology's contribution to advertising marketing, streaming advertising will present the most lucrative opportunities for advertisers.