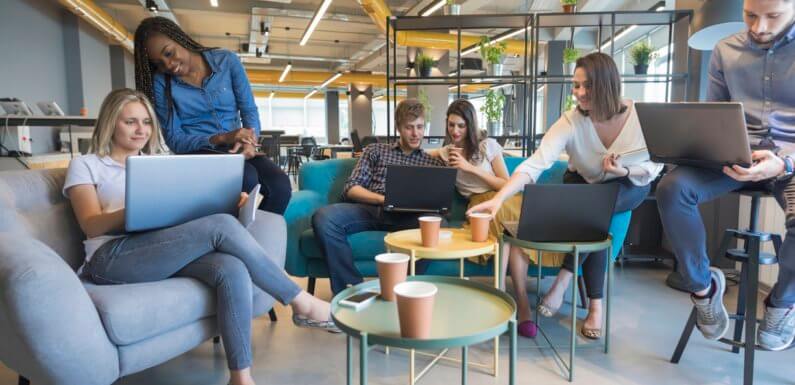 It is quite overwhelming for beginners as well as for pros to select from various themes offered by WordPress for their site, both free as well as paid themes.
You can create different kinds of websites using WordPress, which is why every single theme caters to specific markets. The theme must be in sync with the content you create for your website.
For instance, if your blog is related to political issues, the theme must be one that enhances readability.
A lot of themes have many options when it comes to customization and in case the coding is not right, it might get tough to switch themes or even make use of Plugins.
Many themes that are great and appealing might slow down the site and this is not preferred by search engines like Google.
This article takes you through some important areas which must be considered while selecting the best theme for your site.
Firstly, let me discuss the meaning of certain terms that shall be immensely helpful to you in understanding the WordPress themes and their selection process.
How to Choose a Theme For WordPress?
Now, you should be aware that there is no single theme that is complete. Every theme would require customization or even improvement in the functionality by way of plugins.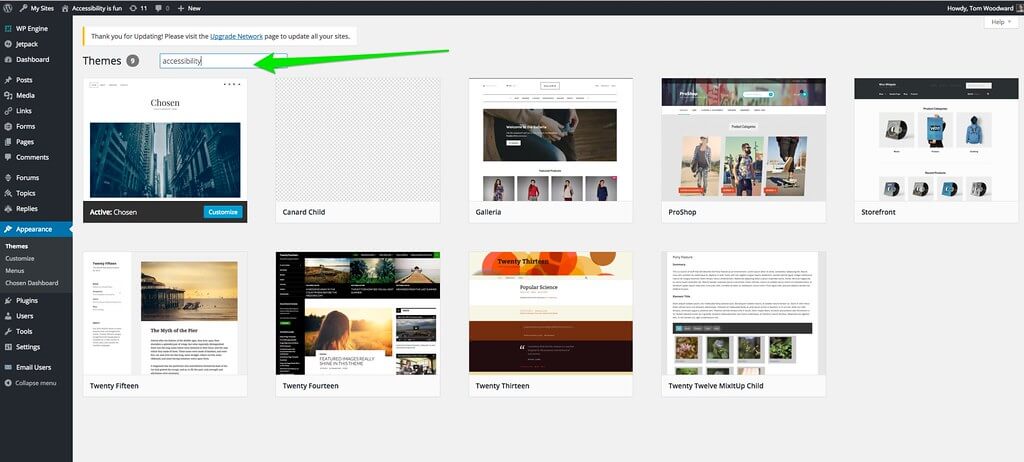 There are a few points that must be considered in order to choose the perfect WordPress theme for your side.
1. Know The Purpose Of Your Site
The purpose of every single website is different, for instance, a site could be a blog or a complicated ecommerce website.
The theme that one selects has to be in sync with the purpose of your website. There might be a lot of themes that are multi-purpose; however, these could slow down the site.
2. Know The Personality Of Your Site
Every theme comes with its very own personality. Similar to the purpose, one must choose a theme that goes well with the personality of the website.
For instance, if your website is a simple blog, you need not go for a corporate theme.
Or when the website is related to a football team, you will not opt for a delicate theme.
3. Keep Budget In Your Mind
Whether you like it or dislike it, budget is a factor that is crucial in selecting a theme for the website. WordPress themes are available for different budgets.
You could opt for free themes or select from premium themes by paying for them. First, one must decide the budget and then opt for a theme.

4. Choose the Licensing Option
WordPress is nothing but open source software, and it has a GPL license. A majority of the plugins and themes fall under the GPL license as well.
This license enables the user to modify and change the code so as to match your specific needs. It also enables the user to make use of a theme purchased on various websites.
You could opt for either a restrictive or a liberal license, bearing in mind any future plans.
5. Check if the theme is responsive
As per Google, about 50 percent of the traffic these days is through mobile devices.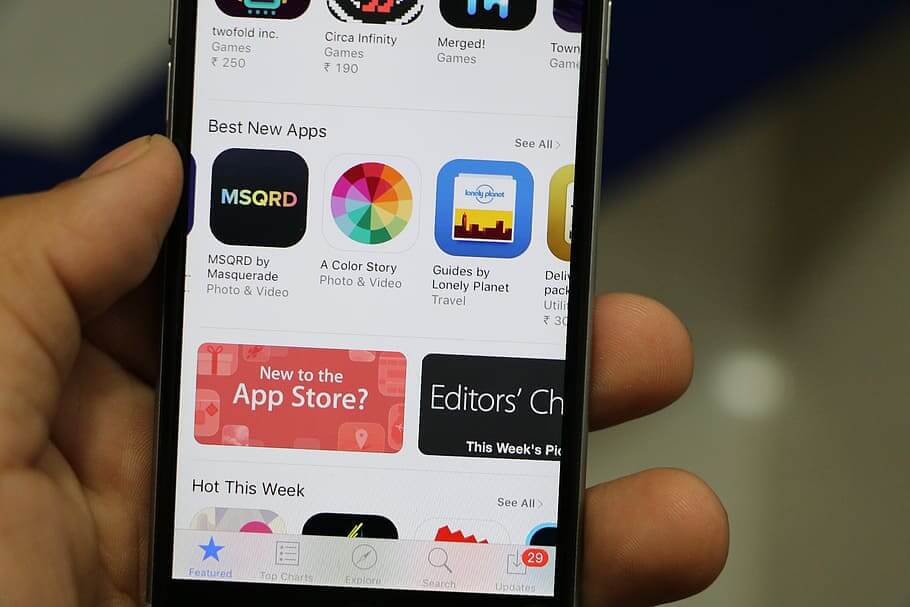 In the year 2018, Google had taken mobile site speed as a factor to rank the search results. This makes it necessary for the website to function well across various devices.
6. Check if the theme works across different browsers
You must ensure that the website must look appealing and work well even through different browsers.
These themes must be compatible with all the browsers.
7. Is The Theme Compatible with the latest WordPress?
WordPress had upgraded to 5.3.2 in late 2019. This version has a rich editor experience known as the Gutenberg.
The editor enables you to view how the blog post or page will be. In order to avoid any upgrade issues, ensure that the theme is compatible with WordPress 5.3.2.
8. Functionality of Themes With Plugins
WordPress will always have some plugins or the other. Some of the basic plugins used consist of SEO plugins, contact forms, backup, addition of legal pages to the website, etc.
The theme selected must be compatible with the plugins and most of the themes that are good will come with some default styling for the plugins.
9. Check if your theme functions well with page builders
As already discussed, you can design the webpage easily with the help of a page builder which gives you a drag-and-drop interface.
This is needed to create a landing page as well. Few of the very popular page builders are Visual composer, Elementor, and Beaver Builder. You must make sure that the theme has the required support for the various page builder plugins.
10. Speed and Loading Time of Themes
Site-speed is quite crucial when it comes to the ranking factors in the search engines.
As per a study, if a page takes more than 3 seconds for loading, the visitors leave the websites. You should have a theme that is lighter and loads fast.
11. Check if the theme can be customized and used easily?
You must ensure that the theme you choose can be customized easily. You should be able to customize the colors, typography, navigation, etc.
You must ensure that the theme has sufficient customization options.
12. Choose the extendable theme
Many times even the basic customization options might not be enough.
You might require a lot more than just changing the colors or typography.
You might require a theme that could be extended easily by designing a child theme. These themes enable the user to extend the parent theme's design easily.
13. Know the Theme Developer
You must make sure that the theme you select always comes from a theme developer who is reputed and well-known. This will help you avoid any security issues or support issues.
14. Theme Should Be Updated
Just like other open-source software, even WordPress is frequently updated.
You will definitely need your chosen theme to be updated regularly. Else, you might land up with a website that is broken.
You need to check on the frequency of updates for the theme in order to sort out issues or offer support to the upgraded version of WordPress.
15. Documentation related to the theme
At times you might want to understand the mode of configuring certain theme options. Instead of requesting for support, you could opt for theme documentation which indicates the process of installation and configuration of the theme.
16. Customer Friendly Theme Developer
In many cases, documentation might be sufficient. However, in a few cases, you might have to seek help from the theme developer.
Most of the good theme developers offer support that is either ticket-based or forum-based. You can visit the forums to check at the swiftness in response to support requests.
You must select a theme that offers enough support whenever you might need it.
17. On-page optimization of the theme
On-page optimization is important for SEO and consists of valid HTML, the right HTML5 structure tags as well as the right heading tags.
Also, it should have the standard schema support required for blog posts or web pages.
18. Accessibility of the theme
Accessibility refers to the ability of everyone having access to the website. The theme selected must have the required accessibility support to even include people having disabilities to understand, perceive, navigate, or interact with the website.
Where To Find the Best WordPress Theme?
There are a few places that can be considered to find some quality themes for a  website.
WordPress.org theme repository
The WordPress.org theme repository has about thousands of WordPress themes that are free.
A few themes are the free versions of some premium themes that are feature-rich. Themes that get submitted to this repository have a thorough check process and these themes are 100% GPL compatible.
If you want a free theme or wish to check a free version of any Premium theme, you could head to WordPress.org repository.
WordPress.com themes
WordPress.com has many themes of better quality. The themes are 100% GPL compatible. A few are premium themes and you have to bear a price to get them. The free themes can be downloaded through WordPress.org repository. 
Well-known theme shops
There are a lot of premium theme shops such as CyberChimps and they deal with some high-quality themes.
Many of the theme shops provide free themes of equivalent quality but having lesser features. Other well-known theme shops are StudioPress, Elegant Themes, and ThemeIsle.
The Final Verdict
If you are a beginner, the task of selecting a good theme for the website could be frustrating.
This article will definitely help solve this issue and help you understand what you need to look into before you finalize on the website theme.