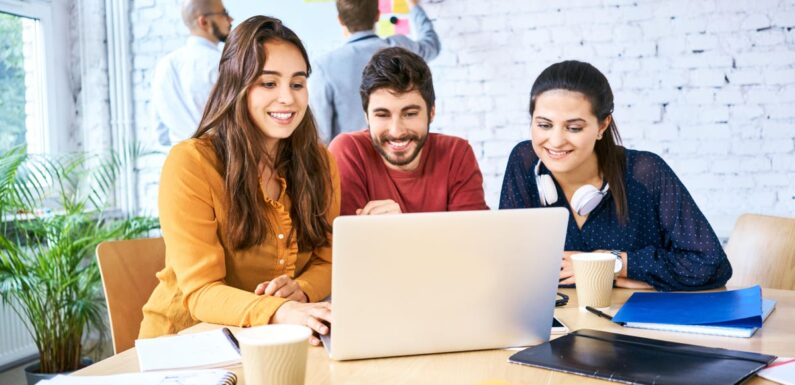 The eCommerce ecosystem is evolving with every passing day. Big organizations with loads of capital as well as small businesses can enter the e-commerce sector quickly. They can put up their own stores and platforms online. They do not require the support of big sharks like Amazon to list their products and maintain their presence in the eCommerce ecosystem. They can develop their own website using platforms like Magento.
Small businesses often hire a Magento eCommerce development company to build their website and sell their products online. Magento is perhaps one of the most popular eCommerce development platforms at present. The platform offers secure and innovative features for developing a website. It is available in two editions, Magento Enterprise and Magento Comunity. Here we will analyze which edition of Magento is better for eCommerce development.
What is Magento?
Magento is a platform, which has built-in PHP and helps programmers to build eCommerce websites. It was first released in 2008 by Varien and developed on Zend Framework. Magento is open-source and hundreds and thousands of companies are using this platform to revamp their websites to fit into the market trends. Different companies belonging to different industries such as beverage, fashion, and electronics are using the platform. Reputed brands like Coca-Cola, Hermes, Nike, Canon, and Samsung are seeking the help of development companies for this purpose.
Why you should use Magento?
If you want to build a long-term professional eCommerce site for business and wish to migrate to a Magento store, you must hire magento developers for developing yours. It is the best open-source to build an online store. It is professional and totally free of cost. All you need is a little knowledge of English to develop a website and the technology will be doing the rest of the work of creating a website.
Here are some of the basic features of the platform:
Product Management using several images, optional comment reviews on products, favourites list, and inventory.
It is easy to search and select products divided by category with its advanced Category management system.
You can also manage the inventory of your website
Many payment methods such as credit cards, PayPal, Google Checkout, and more are available on this platform.

Magento is integrated with the Google Analytics service and provides multiple reports.

Being open source, Magento not only offers flexible and scalable eCommerce solutions but also gives businesses the flexibility to customize. You can also extend your platform to create unique and differentiated branded experiences.

It is an SEO-friendly content management system (CMS). Magento contains a lot of features like search-friendly URLs, sitemaps, layered navigation, product title, keywords, meta tags, and meta descriptions.

ECommerce retailers who use Magento can freely choose the hosted platform. It is not necessary to stick to one hosting. This feature provides freedom when it comes to online shopping businesses. They can keep their own files and also be selective with different Magento hosting companies.
Magento Enterprise vs Magento Community
The community edition of Magento is a free version of the platform. This platform is appropriate for small businesses and merchants. It can integrate different sets of functionalities and can also download Magento extensions for reinforcing its stores.
On the contrary, the Magento Enterprise edition is the premium version of the same. This edition offers several additional features that are absent in the Magento Community edition and hence suits enterprise-level businesses.
Here are some points of difference between the Magento Community Edition and Enterprise Edition:
Business size
Magento Enterprise edition aims to focus more on medium and large enterprises. On the other hand, the Magento Community edition is not as focussed on a market but since it is open source, it is transferred easily. The community edition mainly focuses on making websites for small and medium enterprises. Magento Enterprise edition on the other hand works more intelligently and that is why it is preferred for medium and large businesses along with businesses that are growing.
Cost
Magento Community edition is the free version of the platform. However, the Magento Enterprise edition needs a license fee to operate. What is so special about a license fee? A license fee ensures higher security in the platform. In addition, it makes sure Magento upgrades on time for your eCommerce store. It also includes more built-in features that help in improving the performance of the marketing aspect of your business. Thus, assisting in generating sales for your business. The license is said to be based on a revenue model. In simple words, the license cost of the Magento Enterprise edition depends on how much the revenue of your store is.
Scalability
What is the scale of your business? When deciding which edition of Magento you're going to use, it is important that you know the scale of your business. Magento Enterprise edition is for medium and large businesses whereas the Magento Community edition is for small and medium-scale businesses. Therefore, if your business is growing at a rapid pace, you should go for Magento Enterprise. The Enterprise edition of Magento comes with tools that help the business to grow further. Some of the features include checkout speed and order management. Imagine a platform where you can easily manage a large number of orders and transactions. It must be very convenient. Magento Enterprise edition can handle 3.5 million page views and 250,000 orders every hour. An eCommerce site with really heavy traffic should always go for the Magento Enterprise edition.
Security
The Magento Enterprise edition is far better than the Magento Community edition in terms of security. The lack of advanced payment security or credit card tokenization system is a concern in the Magento Community edition. These features are needed for secured transactions but these are missing in the Magento Community edition. The free edition does not comply with PCI DSS security and that is concerning. Cardholder data is kept safe by PCI Security System that maintains, evolves and promotes PCI standards.

Magento Enterprise edition on the other hand offers better security solutions. Magento Enterprise edition is PCI complaint. It is related to the Magento Secure Payment Bridge, which covers the handling of card processing. In addition, it offers multiple secured payment gateways for B2B eCommerce platforms like PayPal, Authorize.net, WorldPay, and more. It has better API integration for eCommerce websites. Not only that, Magento Enterprise Edition has a regular scanning process, bug bounty programs, and additional penetration testing for extra security.
Marketing
Both the editions of Magento, Enterprise, and Community are built with some basic marketing features such as the set up of alt tags, meta descriptions, and custom URLs. You need to buy marketing extensions from third-party apps if you want to enhance the performance of marketing campaigns using the Magento Community edition version.

However, features like advanced content staging, sophisticated attribute-based customer segmentation, targeted content, abandoned cart reminder emails, and more are present in the Magento Enterprise edition by default. Therefore, the Magento Enterprise edition is better for marketing features. 
Hosting
Magento Community edition is required to be hosted by a third-party Magento cloud system. This makes the website operate really slow. Thus, it is unable to handle the large volume of orders. Database clusters are also not available in Magento Open Source. However, the Magento Enterprise edition does not have these drawbacks. It can handle large volumes of orders. It also does not need to be hosted by a third-party system.
Conclusion
Magento Community Edition meets the requirement of small-scale businesses that don't have to handle large volumes of orders. Whereas, the Magento Enterprise edition is best for medium and large businesses. This is because it has built-in features that are required by large businesses. Therefore, your decision totally depends on your requirements and the scale of business you are in.
Frequently Asked Questions
What versions of Magento are there in the market?
Magento has two different editions in the market. One is called Magento Commerce and the other one is known as Open source. They have also termed been termed as Magento Community edition and Magento Enterprise edition. Magento Community edition is an open source platform and is free and accessible to anybody who is willing to build an online store.
What is Magento Enterprise edition?
Magento Enterprise edition is the paid version of Magento and it has advanced custom features and functionalities. The advanced features include promotional pricing for specific stores, categories, products, customer segments, and more.
What is the cost of Magento enterprise?
Pricing of Magento Enterprise edition starts from USD 22,000. The Magento Commerce Cloud pricing starts from USD 40,000. Even though some costs such as hosting and additional features are covered in the pricing but it would still require other running expenses. That would increase its cost from USD 30,000 to USD 50,000.