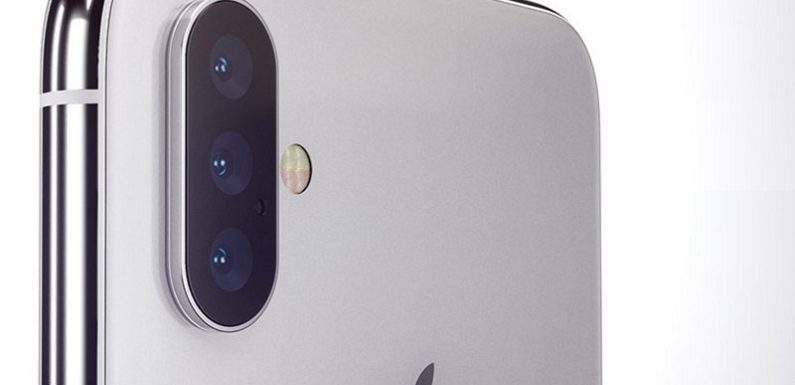 As 2018 brought the iPhone XS, iPhone XS MAX and iPhone XR, the XS variants cost is over $999 and XR variant cost starts from $749. In iPhone 2019, Apple is expected to launch devices with different sizes and prices to meet the customer's needs.
We are expecting to see iPhones of screen sizes of 5.8 and 6.5 inches with OLED panels and 6.1-inch iPhone with LED panel. These will be available alongside with iPhone XS and iPhone XR devices. It's not confirmed what Apple will name the new iPhones but, iPhone XI or iPhone 11 could possibly be the names for the new devices as successors of previous ones.
OLED Display Panels
Even before the launch of iPhone XS and iPhone XR, rumors were coming about iPhone 2019. Apple is expected to use OLED panels lineup for most of the variants in 2019 devices. Rumors also suggested that Apple might go with LEDs for low prices variants like iPhone XR due to high prices of OLED panels.
All the 2019 iPhone devices will have A13 bionic chips from TSMC, up-gradation in chips usually bring improved efficiency and performance but A13 will have no difference.
Many rumors have suggested that to capture the more detailed depth and distance information for TruthDepthStyle augmented reality. Apple could plan to use triple lens rear camera setup in 2019 iPhone devices.
Apple's plans are not clear yet, but one of the rumors suggested that this technology is not the one Apple will go within 2019. Even if Apple plans to use triple lens camera system then improved image quality and 3x optical zoom are the possible things.
The 3D touch could possibly be replaced in 2019 iPhone devices with haptic touch feature as Apple did in iPhone XR. There are some weak rumors that Apple could possibly bring a Pencil support in iPhone 2019 lineup to work with Apple stylus. A strong rumor has not been heard yet about this.
We suggest you to keep visiting this post as we'll be updating it frequently as we get new rumors about iPhone 2019. These devices could be launched in September 2019 in Apple's traditional launch event.
Predicted Names
It's difficult to predict what Apple will name their next iPhone 2019 models. As in 2017 iPhone X(10) came, and in 2018 iPhone XR(10R) and iPhone XS(10S) launched. Apple jumped from iPhone 8 to iPhone x(10) and there is no iPhone 9. But the possibilities are iPhone XI or iPhone 11.
Apple might go for a completely different name like iPhone XS or XR. Because apple's iPhones naming is unknown until they are launched officially. till then we can call coming iPhones as 2019 iPhone devices
Devices names Apple has launched till now
2007 – iPhone
2008 – iPhone 3G
2009 – iPhone 3GS
2010 – iPhone 4 (new design)
2011 – iPhone 4s
2012 – iPhone 5 (new design)
2013 – iPhone 5s
2014 – iPhone 6 and iPhone 6 Plus (new design)
2015 – iPhone 6s and iPhone 6s Plus
2016 – iPhone 7 and iPhone 7 Plus
2017 – iPhone 8, iPhone 8 Plus, and iPhone X (new design)
2018 – iPhone XS, iPhone XS Max, and iPhone XR
2019 – iPhone XI and XI Max?
Displays
Samsung has been providing OLED panels to Apple since last few years. Provided for iPhone X, iPhone XS, and iPhone XS Max. Now Apple has been working to reduce that from Samsung and has made a partnership with Japanese display, pushed LG display to build its OLED production. Apple has purchased the equipment needed to build an OLED panel.
Apple might be planning for all OLED lineup in coming future. Probably be in 2019, but it's not clear yet due to high prices of OLED panels.
2019 iPhone lineup will probably be the same as 2018 lineup, where devices will be offered with OLED panels alongside with more affordable LCD display devices as did with iPhone XR.
Rear Cameras In iPhone 2019
Apple is working on 3D depth-sensing technology for rear-facing camera in coming 2019 iPhone lineup.
A news agency based in Taiwan (Economic Daily News) has suggested that the 2019 iPhones will use a triple-lens rear-facing camera system. Which offers more advanced sensing than the front-facing TrueDepth camera system through a time-of-flight (ToF) depth sensing system.
ToF systems, to calculate metrics like depth and distance between the subject and light between the camera, use a laser. While the TrueDepth camera system uses dot projection method to do this.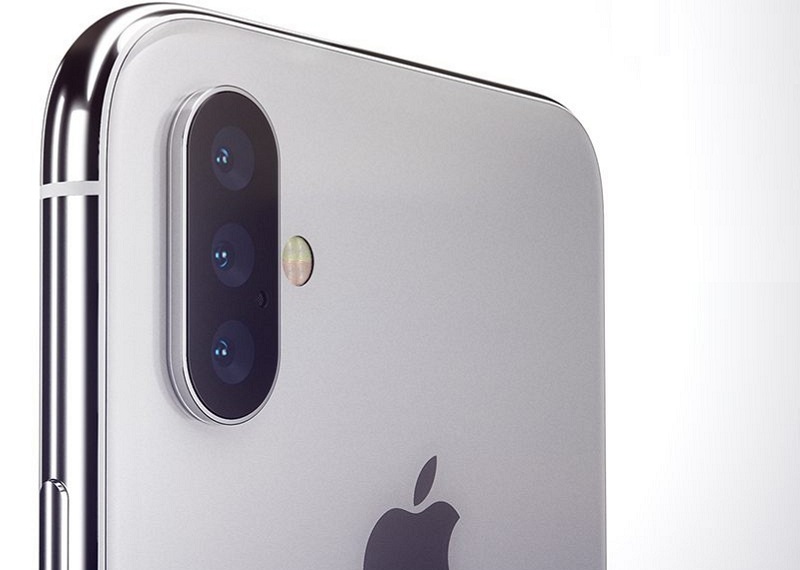 Apple Analyst Ming-Chi Kuo said that 2019 iPhone lineup will include more advanced depth sensing features. Moreover, he believes that the depth and distance information provided by ToF system is insufficient currently for creating Revolutionary AR Experiences Apple is hoping for. He did not mention that advanced depth sensing feature would provide better photos results. So that Apple might not be using this feature.
The reason behind not using more advanced depth-sensing technology, for now, is that. Kuo said, the AR experiences Apple want requires 5G technology, AR glasses and more powerful Apple Map Database. But Apple could introduce a triple lens rear-facing camera system for better low light performance and 3x optical zoom for the first time in 2019 iPhone lineup.
Front Facing TrueDepth Camera System
iPhone 2019, rumors suggest that Apple is planning to make some changes in front facing TrueDepth camera system that enables FACE ID. Apple could put a smaller notch by combining both front camera and Face ID sensors into a single face recognition module.
Another rumor suggests that Apple might remove the notch entirely in new iPhone design. But it's yet to be cleared how Apple does this. But a Korean news website ET News suggests that Apple could drill holes into the screen panels for the camera or use a patented multi-layer Black matrix display.
It is suggested that the coming iPhone 2019 lineup will have bigger batteries. Because Apple could be planning to use an upgraded TrueDepth camera system with new AR features. Which probably will consume more battery.
A13 Bionic Chip Processor
Apple will be using A13 next-generation processor in iPhone 2019 lineup. TMSC is the sole supplier of this processor and it's expected to be built on 7nm technology. This up-gradation will definitely improve the performance and efficiency as others do.
3D Touch
Although newly released iPhone XS and iPhone XS MAX are offering 3D touch but it has been removed from affordable iPhone XR. The company could be planning to remove this feature in the future. Barclays analyst Blayne Curtis has suggested that 2019 iPhone lineup will do away the 3D touch.
Apple Pencil In iPhone 2019
Apple analyst Kuo said that Apple could possibly bring the support of Apple Pencil in 2019 iPhone models.
Future iPhone
Intel and Apple are rumored to be working on 5G hardware technologies for its widespread. Its yet not clear if Apple will use this 5G technology in coming 2019 or will wait for 5G technology to get improved.
Apple could remove buttons and external ports for a streamlined iPhone design said by Apple designers. Apple could start work on this. Once the wireless technology gets improved the first port to be removed will be Lightening port.
Apple could develop fold-able display iPhones in partnership with the LG. Moreover, Apple also could make a touch-less fully gesture controls curved display screens technology. Which could come in three to four years.