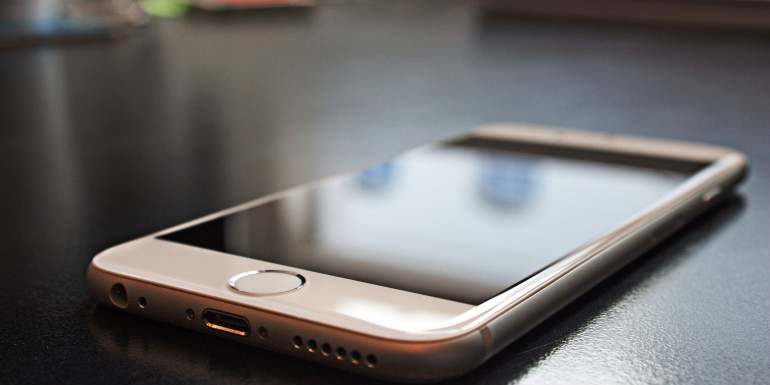 Nowadays taking photos from iPhone is a common thing because of its camera quality but there are too many reasons also because of this you may need to delete all your private photos from the iPhone and the main reason is storage because of too many photos your iPhone storage is become full and your phone speed is beginning to slow down. In this situation, you want to delete photos from your iPhone to make things better and increase the speed of iPhone. In this article, I will explain the all best methods of deleting photos from your iPhone.
3 Tricks For Deleting Photos Form iPhone Completely
Tip #1

Delete iPhone Photos Via Factory Reset:
Those who have done Factory Reset for iPhone know that– all the iPhone data will be deleted if you do that, so if there are some important data on your iPhone, you have to backup them to another device before you even start,you can complete all the steps of the iPhone Factory Reset without any technical requirements, at the same time, many people like to use this method to clean data on their phone for free up space .
All the steps of the iPhone Factory Reset are given below :
Open iPhone and click Settings
Find General and tap on it
Scroll down then tap on Reset on iPhone
Choose Erase All Content And Settings
Enter Apple ID to confirm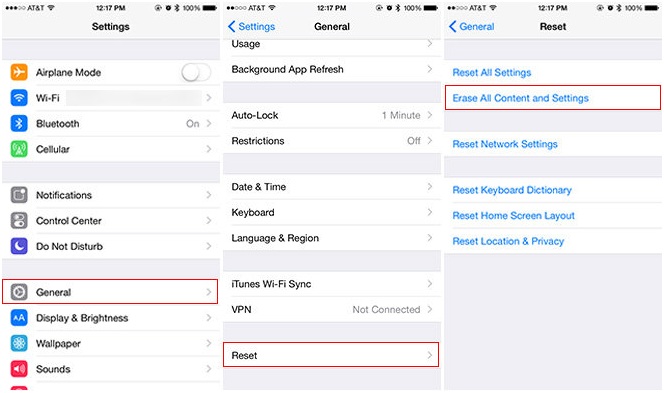 After this, all data on the iPhone can be deleted, and you can extract those important data to iPhone from the backup file.
Tip #2.

 Permanently erase iPhone Photos Via SafeWiper For iOS:
If you want to permanently delete selected photos from iPhone for the privacy reasons, then in this situation I will recommend you to use a third-party application named as SafeWiper, this program will allow you to preview and selectively delete photos from your iPhone completely.
Some photos are deleted from your iPhone, but you think that anyone can recover your all photos from your phone, then don't worry the solution of this problem is SafeWiper For iOS, you can completely erase your deleted photos from your iPhone with the help of this SafeWiper,
Sharing the SafeWiper's steps with you below.
Steps for Deleting iPhone Photos with SafeWiper For iOS:
First, download SafeWiper For iOS on your computer and install it on your computer,
After this launch the App and connect your iPhone device with your computer
Then select the delete option to scan your iPhone devices
Now preview and select the photos from your iPhone and click on the "Erase now button" after clicking this button your photos will be permanently deleted from your iPhone device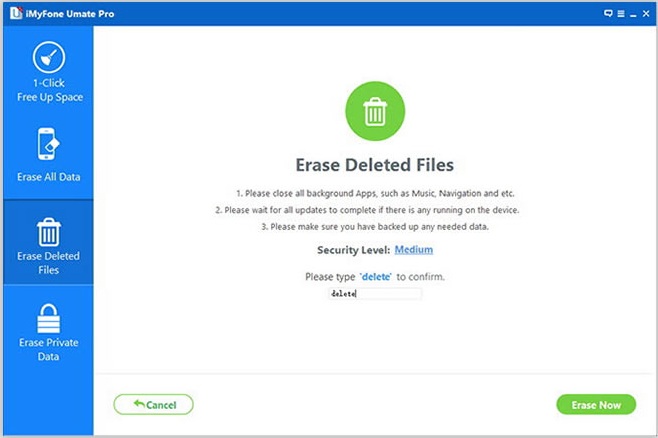 Note: After all the program is completed, the deleted data by it can not be recovered at all.
Tips #3

 Delete Multiple Photos From iPhone:
If you want to delete multiple images from your iPhone instead of individual photos from iPhone then follow all the steps given below but for this method, you must have to completely clear your recently deleted photo folder:
First, open the images application and click on the photos
Now you have to click on the "Moment" option and then click on the select button to select the multiple photos or all photos in a moment
After this, the last step is to click on the trash button to delete all photos from your iPhone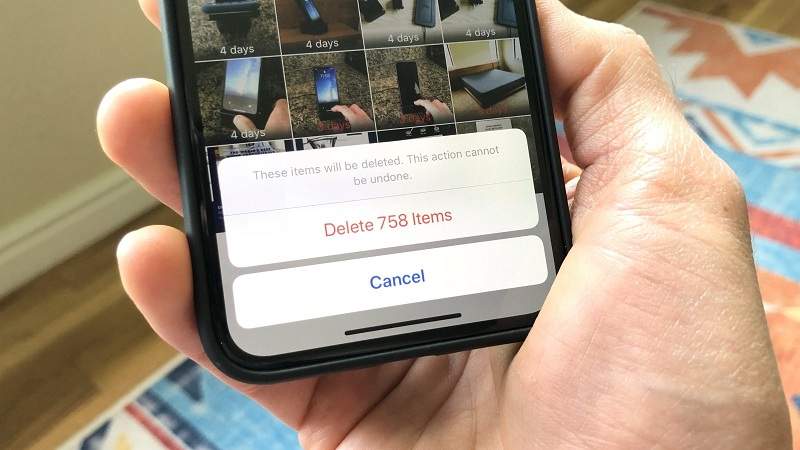 Conclusion:
As you can see from these methods I've listed, the method 1 and method 3 cannot delete photos immediately, that is, deleted photos stay in the iPhone until they are overwritten by other data, but SafeWiper is able to erase iPhone from iPhone immediately and completely.
That's why I recommend it to you.