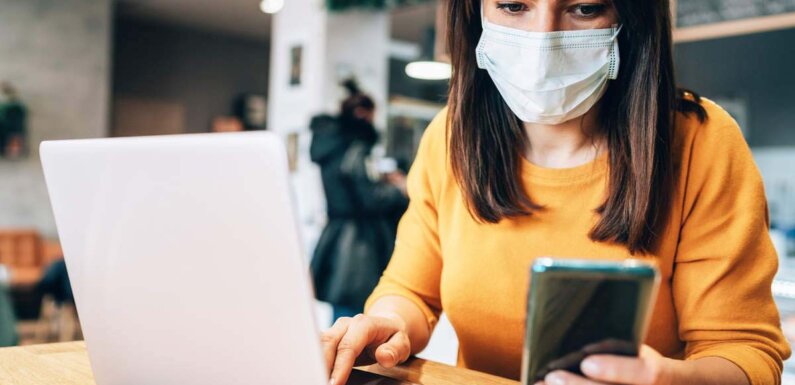 The increasing use of the internet has resulted in continuous development and advancements in technology, which has further led to multiple specialized online discussion boards. On such boards, internet users come and post their queries or comment on someone else's questions and ignite a healthy discussion.
Such virtual platforms have become a new hotspot for internet users who can freely share their views and ideas amongst people and make their voices heard. One such online discussion board where you can get your daily news dose, answers to your questions, a healthy argument, or anything fun is Reddit.
In simple words, Reddit is the world's best news aggregator and discussion platform. Reddit has been serving us without any hindrances for over a decade and claims to be the "front page of the internet."
One peculiar characteristic about Reddit users that attracts us is that they have the sharpest eyes, ears, and sources, which gives them the ability to detect any news or trends before anybody else and then comment on them using their illuminating expertise or extraordinary wit. So, if you're a beginner and want to learn how to make the best use of Reddit, go through our guide on A to Z of Reddit.
What Is Reddit?
Reddit is an enormous group consisting of forums where internet users can register themselves and talk on pop culture, viral news, comics, technology, literature, film, and almost anything from the most minor to the weirdest that a human mind can imagine, including "Not Safe For Work Stuff."
Read More: How To Post On Reddit – A Step By Step Guide
What Is A Subreddit?
The specialized forums that constitute Reddit are called "subreddits," which are written as "r/ the topic," for example, "r/culture." Reddit has billions of users logging in to the site to use the subreddit of their choice, from lacs of active subreddits.
Apart from the private subreddits, which accept entry only through an admission process, others are open to free participation. If you love any particular subreddit and do not want to miss any of its postings or discussions, you can subscribe to that subreddit, post which all their posts will appear on your personal Reddit front page.
You will find a Subreddit for everything, including the nichest of niche preferences and interests. A moderator is there on each of the subreddits that hosts that particular subreddit, and each of them has its own set of rules and regulations regarding posts.
How To Use Reddit?
Reddit has its application available on Android and iPhone IOS. Although, you can easily access the platform through your Mac or desktop browser. Like you sign-up on any website or its application when you use it for the first time, you do the same on Reddit if you want to participate on the platform. You sign-up for an account on Reddit through its self-explanatory and quick login process, which is there on the Reddit website's homepage at the top right corner.
After you've successfully created your account, you can start looking for your favorite subreddits and then add as many as you want to your Reddit account. To find the subreddit of your choice, you need to enter the topic you wish to search in the search box, which is available on the upper right corner of Reddit's homepage and then click on "Enter." A page will open with a list of suggested subreddits on the topic you've searched for. Select the ones you like from the list and hit the green "subscribe" tab, and your selected subreddits are there in your account.
Now, return to Reddit's homepage by clicking on the name "Reddit" or its icon in the form of a bit of alien on the top left corner. Upon returning, you will find posts on your personalized home screen from the subreddits you're subscribed to. To make this page richer, you can subscribe to more subreddits, after which a feed of posts will show on your page from subreddits you're subscribed to.
Subreddits that you subscribe to get listed across the top of your Reddit homepage. If you wish to see posts from a particular subreddit, you click on that subreddit's name displayed on the list, and you'll be directed to your chosen topics' forum.
All the posts from your subscribed subreddits are arranged depending on how many upvotes they have received. However, recent posts are given a prominent place in your feed by Reddit so that they have a fair chance of being seen and voted on.
How To Submit To Reddit, Comment, and Vote?
Any internet user can use Reddit even without signing up for an account, as the platform is open for all to navigate and read freely. But, the option to make submissions or comment or vote to any public subreddits is available to its registered users only.
A registered user has to click on the open comment tab to comment on any subreddit, which is right under the submission option. And, to reply to any other user's comment, hit the reply tab. In addition, you, i.e., a registered Reddit user, can upvote (like) or downvote (dislike) any posts, and based on this, Reddit makes submissions surface to the front page.
To End With
Reddit is a beautiful place to catch the latest news 24 hours before they air on news channels and learn and develop a new skill or hobby. The platform is worthy of every minute you spend on it, as you will only learn and gain knowledge from it. And, if you wish to become a super Reddit user, you can sign up for a Reddit Gold membership, which costs $29.99 a year or $3.99 per month, and get access to a lot of privileges.