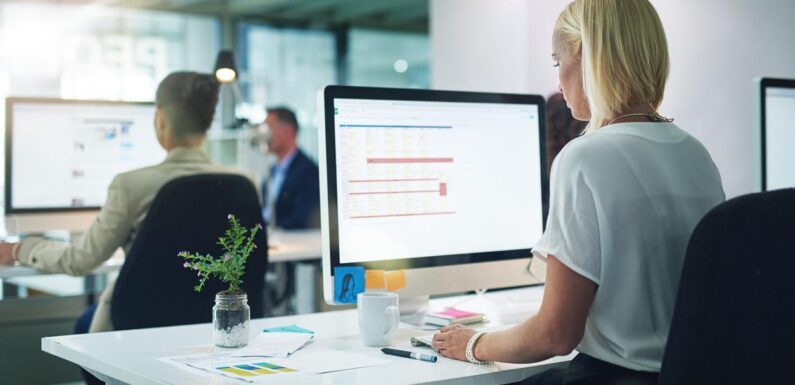 Cloud storage is becoming more and more popular nowadays due to the high security it has and the convenience it brings us. If you sync your local folders to a cloud drive, you won't worry that your files get lost in the event of system crash or hard drive damage. What's more, you can access your files anytime and anywhere with a network connection.
Among all the cloud storage services, Dropbox is worth mentioning. Let's have a look at the main features of Dropbox:
Store and sync: securely store all your files and keep them up to date. You can access your files from any device.
Share: quickly send any file – from photos and videos to large CAD files – to anyone, whether they have a Dropbox account or not.
Collaborate: easily collaborate, edit, and share content with your teams and clients.
Then, how to sync local folders to Dropbox in Windows 10? Two methods will be described below.
Method 1. Sync folders to Dropbox with Dropbox desktop app
Dropbox offers a desktop app to help users open, edit, copy, share, and print their Dropbox files from File Explorer directly. With this app, you can choose to sync your Dropbox files both locally and online. To sync local folders to Dropbox, follow the steps below:
1. Download and install the Dropbox desktop app on your computer. Sign in with your account.
2. Click Open my Dropbox and go through Dropbox setup pages. Then, Dropbox will appear in the left pane of File Explorer.
3. Click Dropbox from the left pane to enter the Dropbox folder. Copy and paste or drag and drop files/folders into the Dropbox folder, and the app will automatically sync them to dropbox.com.
By default, files will be synced not only from your computer to Dropbox cloud drive but also the other way around. If you want to save space on your hard drive, you can use selective sync:
1. Launch Dropbox desktop app from the Start menu. Then, click the Dropbox icon in your taskbar.
2. Click your avatar in the top-right corner and select Preferences.
3. Click the Sync tab and then click Selective Sync….
4. Check the folders you want to save on your hard drive and uncheck the folders you'd like to remove. Then, click Update.
Method 2. Sync local folders to Dropbox via a free sync tool
The best free file sync software – AOMEI Backupper Standard can also help you sync your computer folders to cloud drives. Actually, it can do much more for you.
Basic sync: it enables you to sync folders from PC to a USB drive, SD card, or external drive and vice versa. You can also sync files from PC to PC over a network.
NAS/cloud sync: it allows you to sync local folders to various NAS devices, such as Synology DiskStation, Asustor AS5304T, and QNAP TS-253D-4G. You are also allowed to sync PC folders to different cloud drives like OneDrive, Google Drive, and Dropbox.
Auto-sync: it offers the "Schedule" feature to help you perform file sync on a regular basis.
Now follow the instructions below to sync PC folders to Dropbox using AOMEI Backupper:
Step 1. Download and install this free file sync software.
Step 2. Run AOMEI Backupper and click Sync > Basic Sync.
Step 3. Give your sync task a distinguishable name. Then, click Add Folder to select the folder(s) you want to sync to Dropbox.
Step 4. Click the right edge of the second bar and choose Select a cloud drive from the drop-down list.
Step 5. In the pop-up window, select Dropbox and click OK. If Dropbox is not listed there, you can manually navigate to the Dropbox local folder by clicking the folder shaped button in the second bar.
Step 6. Do more settings with Options and Schedule as necessary. Click Start Sync after you confirm the source and destination directories.
The end
With the popularization of cloud storage, more and more people choose to sync computer folders to a cloud drive for data security and easy access. If you want to sync local folders to Dropbox, try the two tools offered on this page – the Dropbox desktop app or AOMEI Backupper. If you'd like to create a sync task with other cloud drives like OneDrive or Cloudme, then AOMEI Backupper is recommended.