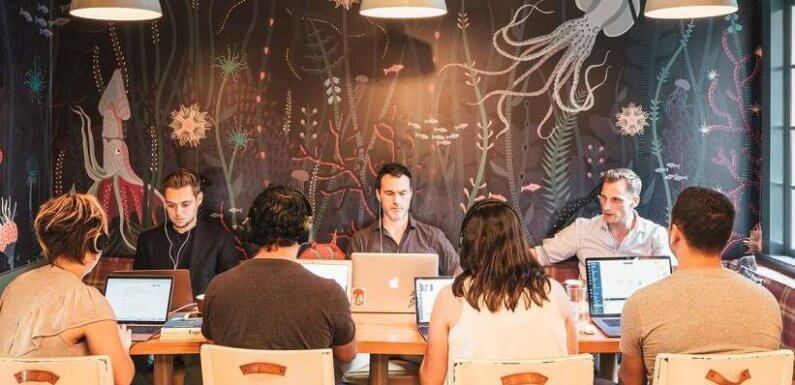 You could be looking to start a website for a myriad of reasons. Maybe you're looking to make your business' website or you're looking to start your own travel blog. Whatever the reasons are, there are many things to consider before setting up shop.
Start with a Clear Plan
Remember the days of writing your first real papers in English class? Not those essays where you talk about your weekend, but the kind where you had to bring sources, put citations and have it be more than just one page?
One of the first exercises you probably did was create an outline.  Start by making different sections before you start actually writing everything down.
First and foremost, think about what your website is going to say and what you're going to have on there. Is it going to be something basic, with only your business' information and nothing more? Will it be regularly pushing content out? Is this website part of a larger plan and will be linked to other sites?
You'll want to have a clear idea of the big picture before getting into the nitty-gritty, even though it may not seem quite as exciting. Remember, Rome wasn't built in a day (or any city for that matter) and neither will your website.
Take Care of the Tech Side
Before you can actually post anything online, you'll want to make sure that you can have an actual website. You won't even get to first base without having a domain, so check that box as early as possible. The worst thing that could happen is for you to come up with the perfect website name, only to find out it has been taken!
Making a website isn't too difficult and many people take a few tutorials or play around with the design tools long enough to figure it out. If you're planning on implementing a store or have bigger plans for your website, think about outsourcing an expert for that part. Even though it may be more money paid now, it could save you a big headache in the future.
Keep it Simple
If you've ever watched The Office, you may remember the episode where Dwight Schrute takes the temp worker, Ryan Howard on a sales call. After a number of bizarre "trials", Dwight finally agrees to take Ryan and teach him the ins and outs of sales.
One of the first pieces of advice is "K.I.S.S." which stands for "keep it simple, stupid". While that might be a tad direct, it does have a fair point.
You don't want your website to be a confusing place where links bounce off of each other and text is misplaced. You want people to come to your website and understand what is happening, what they're looking at and where they're going.
In your plans, you may have grandiose ideas for what you want it to look like, but remember to keep it simple and easy.
Remember the Mobile Side
A small note, but an important one, is to remember that more and more people are accessing the internet and information through their mobile phones.
So while you're creating your website, remember to make it mobile friendly. Even though everyone can do the two button zoom in their sleep, no one wants to do that and continually scroll to click on various links. Make sure you're making it compatible for mobile users as well as those on their home computers.
Get Ahead on SEO
Unless you're on the dark web, you're making this website so people can come to it and see what's on it. If that's the case, you'll want people to be able to search for it easily instead of meandering through page 2 of Google.
There are so many different tips and tricks to boosting your SEO and driving traffic to your site, it would be too difficult to list them all here. There are lots of free online courses that you can dive into or tutorials online. It even might be worth it to take a course and receive a certification to help yourself.
Do a little bit of homework and dedicate yourself to the task at hand. Your website will thank you later.