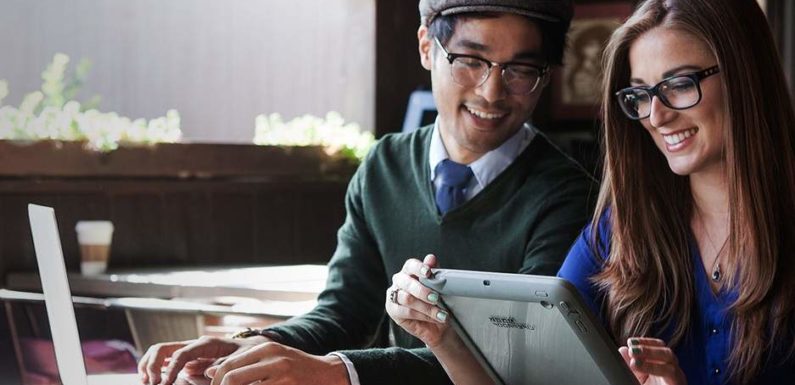 Choosing the right web hosting provider is crucial for all online website owners. You can buy a domain from any domain registration company but you need to choose the best hosting company for your site.
Website hosting is a place where you can host your website and makes it accessible to visitors. However, there are several website hosting companies available on the internet where you can host your site.
In website hosting, you need to consider many things such as security, price, customer support, speed, scalability, price, and environment type. You need to keep in mind that you should host according to your website. For a simple website, you can choose a starter plan but if you have an eCommerce site then you need to choose another plan. The web host is completely dependent on your site.
Choosing a hosting company can be difficult for you if you are a beginner because there are several options available on the internet. As a beginner, you need to read the reviews of each host carefully so that it can help you to choose the right web host.
How to Choose a Web Hosting Provider?
There are many types of hosting such as shared hosting, WordPress hosting, virtual private network, dedicated server, cloud hosting, etc. A good web hosting will give you the best security, best features, best customer support 24/7, SSL, and many more.
Therefore, now not making you wait for any further, here are the tips that you should look into a web hosting provider.

1. Security:
Keeping your website safe and secure is the most important part of web hosting. The more price you pay for web hosting, the better features you will get. SSL certificate is very important for a website as it an extra layer of security that encrypts the data that travels between the user's browser and server.
If you have an eCommerce site then SSL is very important because it will keep the data of customers secure during the transaction procedure.
2. Customer Support:
The web hosting companies such as Siteground, Hostgator, Bluehost, Namecheap, and many more., provide excellent customer support. But I will recommend you not to choose Godaddy because it provides the worst customer support.
You can go for Siteground and Hostgator as it provides somewhat good customer support 24/7. The customer support or the live chat is important because anytime there can be an emergency situation where you need the customer support's help. Therefore, before choosing web hosting consider the customer support facilities.
3. Speed:
Users want your website to load within two seconds. It is because the users don't have patience level and they can't wait for your website to load more than their expected time. If your website takes a long time to load then they will back off from your site and move to another site. Then the bounce rates will increase for your site.
Therefore, you need to choose that web hosting which has good speed and can load your website within one to two seconds.
4. Price:
The price also matters to a great extent. As already discussed above that the more you pay the better services you get. As a beginner, it will be very difficult to pay more amount, therefore, you can go for cheap web hosting i.e., shared web hosting.
There are many websites that are hosted on shared web hosting and when your site's traffic will improve and domain authority will increase then you can go for a dedicated server. This will keep your website safe from hackers.
5. Bandwidth and Storage:
If you are a beginner and want to start your own website then you can go for a starter plan in web hosting. It is because to some months you will your website will not require enough storage space and bandwidth.
Starter plan always provides limited space and storage and it is always better to leave a room full of space instead of making your data congested within a small area. However, if your website grows slowly then you can change your hosting plan at any time you wish to.
6. Data Backup:
There are many web hosting companies and all provide their own features. Some web hosting company provides daily backup and some web hosting company provides monthly backup. It will depend on your hosting plan.
I will recommend you to go for daily backups because it will keep your site safe and secure.
The Final Thoughts
Now you know what are the features that you need to look at in a web hosting provider. Read the above instructions and features carefully before you are going to purchase any web hosting for your site.
Look at the security features, daily backups, 24/7 customer support, website speed, etc. These features are going to help your site grow at a rapid speed.