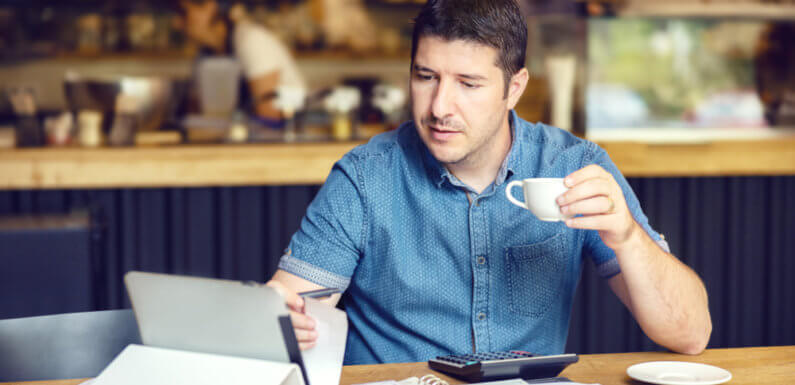 Are your finances haywire, accounting overdue, and financial statements a mess?
If so, then your accounting department is not working with full efficiency. When the accounting department is not able to function smoothly, everything else goes downhill. Multiple other business functions, including new project budgets get affected.
For this reason, the accounting department carries a major responsibility for managing finances and accounts of the business with accuracy. If this working starts lagging, you can push your accounting team to achieve maximum productivity. Below we have discussed 8 useful steps to achieve optimum productivity levels in accounting.
Here's How You Can Build A Productive Team
What does productivity mean for the accounting department?
In accounting, team productivity indicates clear accounts and proper finance management. This means that if the manager needs to check finances to make a business decision, he should get the accurate details immediately in real-time. This communication of financial data can be flawless only when the accounting team is working with the utmost efficiency and using the right tool for the task.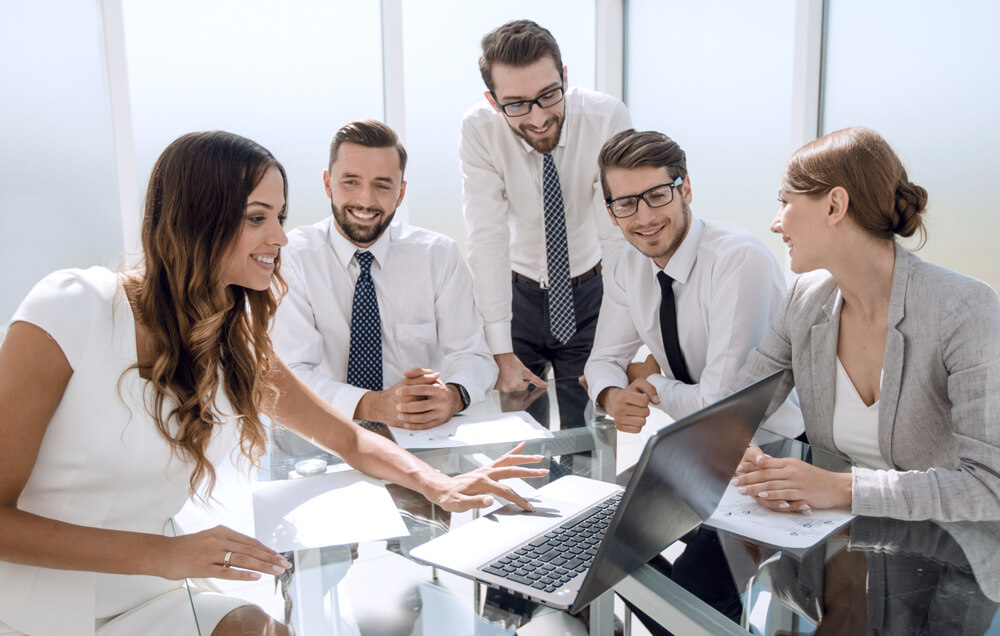 Let's see the steps that can help you build a productive accounting team:
1. Strong Policies
Failure in maintaining discipline in the accounting processes is one of the major reasons why the accounting department becomes less productive. There are two ways in which this can happen:
There are no clear policies for accounting and finance management.
There is no clear policy management structure for policy adherence.
To streamline both the issues, creating clear policies, deadlines, and structure is the right route to manage finances. You need to have a clear guideline for how expenses should be managed and when payments should be released.
For instance, you should have a policy of when the invoices should be raised to a customer. There should be related rules to check when the payment is overdue.
These policies are necessary to maintain compliance and manage the cash flow of the business, both of which help in creating accurate financial statements and improving productivity.
2. Stress on Accuracy
When we talk about accounting, accuracy is added to it without saying. So, this is another major milestone that every small or big business should achieve.
You can improve accuracy in your system by gathering accurate data. In a way, accurate data is the foundation of business success, whether it is related to accounting or any other activity. Without precise data, the overall efficiency of decision-making is hampered in the business.
Think about it, if you are making important decisions according to the inaccurate or outdated data, the results can be extremely dreadful. You can over or underestimate your cash flow easily.
To mitigate this loophole in your accounting, establish a system for consistent reporting and data management. Your accountants should have the right tools and knowledge to avoid human errors in the system. Here, it is necessary to ensure that you focus on various review points or automation points to receive accurate and updated data.
3. Automate
Accounting is an activity that requires repetitive tasks and creativity through which smart decisions are made. However, to allow your accounting team to focus on smart decisions, you need to automate tasks that computers can handle.
All the mundane activities such as data entry of invoices can be overtaken by machines such as automatic extracting of data from invoices and inputting it in the system. This will allow a window to your employees for strategic work.
Of course, you may not be able to bring yourself to trust machines completely. However, there's a difference in rechecking working and doing it. Rechecking will still consume much lesser time than actually entering every piece of data manually.
With the help of automation, your staff can create reports, evaluate profit and loss, record transactions, and manage taxes in very few clicks.
4. Provide Training
If your accounting team is not well-equipped to handle responsibilities, it is highly unlikely to manage finances accurately; even after using every tip present in this discussion. You need to properly guide and train your staff to become proficient in accounting.
This means you need to offer training to help them understand financial procedures and complete accounting tasks with accuracy.
Here are multiple ways in which this can be achieved:
You can check the performance of your team and evaluate the individual team member's performance as well. Once you have achieved this, either decide if every member needs training or a few needs training. Based on this data, offer the right guidance.
You can offer training and guidance whenever a new regulation or internal policy is launched. This will help the team adjust to the new scenario. In fact, even when you change your accounting software, prefer offering training to your employees.
Consider cross-training between departments to empower the entire office to work in synchronization and improve productivity. This is necessary during sudden circumstances such as when the accountant is not available for a few days.
5. Improve Communication
One thing that can infect every business activity is poor communication. If your accounting team is dependent on manual transactions of data and time-consuming manual collaboration activities, their productivity can't improve.
You need to have a proper workflow to manage data and make data available easily to your finance department.
Further, the finance department should have the liberty to communicate with other departments of the business for cross-functional and collaborative working. Restricting this department with time-consuming hierarchical workflows can reduce their working efficiency.
Hence, maintaining a flawless communication and collaboration across departments and cross-functional teams is necessary.
6. Create a Positive Culture
The culture of the workplace impacts the productivity of every individual and team. This means that your work culture also influences the efficiency of the accounting team.
You can promote your work culture and make it engaging through retention activities, rewards, and recognition. You can also improve the culture by enhancing the communication workflows of the business, which will make the flow of information simpler and hassle-free.
7. Use Batch Processes
If you have 10 client invoices and 10 employee reimbursements, how would you like to manage them?
The best way is to have one date to receive all these invoices and expenses and process them together in a batch. Standalone processing can eat up a lot of time of the accounting team by keeping them engrossed in this one task for the whole week. Therefore, it is best to batch process invoices and other expenses.
8. Use the Right Tool
Having the correct tool by your side can improve your accounting team's productivity to a great extent. This is because an accounting tool can help you with all of the above things. It can improve communication, automate processes, ensure accuracy, and maintain policies.
One such tool that can be utilized for accounting is QuickBooks. It is designed to streamline your accounting and bookkeeping activities.
Manage clients through QuickBooks.
Set deadlines and reminders to improve efficiency.
Access your books at any time with an internet connection.
Receive advanced insights to analyze data.
Automate invoice generation to avoid manual entry.
Easily generate tax data and documents.
Conclusion
There's no business without accurate accounting, we already know that. To achieve accurate accounting and finances, you need to have a 360-degree view of every operational activity of the business. This is only achievable with a productive and efficient team. For building that, use the above 8 creative tips and improve the productivity of your accounting department.