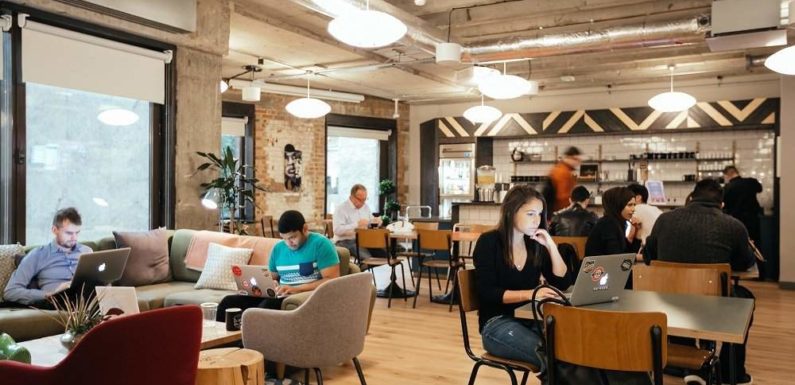 Being a hosting expert, I have come across with this question many times, which is better for a designer either it's shared or reseller? So, let's have a look at this topic without wasting time. If you are one of those who want to know which is best for you as a designer then check this article?
Misconception 
If I ask what you understand about these two hosting terms then I will get many answers but which one is right that is hard to find. This is because there are a lot of misconceptions between shared and reseller hosting. In short, it's a debatable topic. Most of the people believe that reseller hosting is similar to shared hosting. But that's not true.
In shared hosting, your website shares the server resources with other websites, whereas in reseller hosting, you offer web hosting space to other websites. I believe that I have cleared the misconception about these two hosting solutions.
The advantage of Reseller hosting
cPanel Reseller Hosting provides more flexibility and freedom.
You need to invest less to start your own web hosting company.
A good income is expected without managing the server.
In reseller hosting, server maintenance cost is added in the plan. In case, anything went wrong on the server, the web hosting provider will pay for the damages.
It permits you to alter themes and user – the interface of the control panel that is used by clients.
Your hosting provider manages everything without charging a single penny.
You can gain more profit by selling addons such as Dedicated IP, SSL Certificate, Backup, dedicated hosting, etc.
Dis-advantage of Reseller hosting:
You as a reseller get limited access to the server and this increases your dependency on web hosting provider.
While switching the web hosting provider it would become difficult to migrate the complete data of clients.
Advantages of Shared Hosting:
Affordable
No technical skills required
Built-in cPanel / Plesk
Dis-advantage of Shared Hosting:
The biggest disadvantage of shared hosting is a security issue.
If any malicious activities are performed on the server then it will affect the whole server.
Fewer features in comparison to other hosting solutions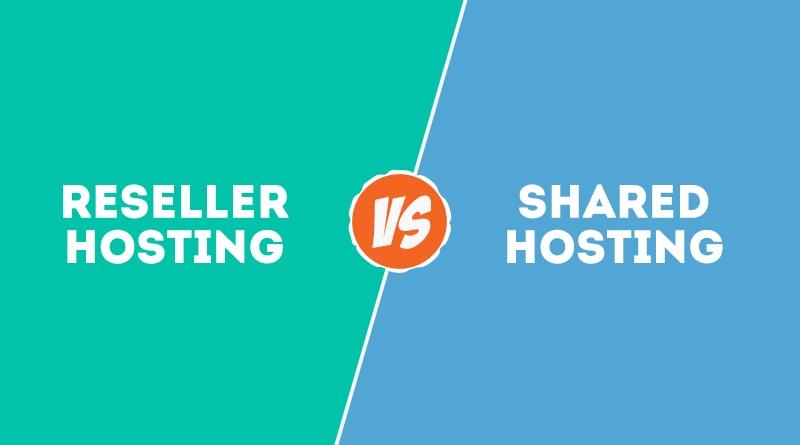 Difference between Two Hosting Solutions
Linux Shared Hosting is utilized when you have a simple blog or personal website. This is actually ideal for those who have only one or two websites or blogs. Somehow, this is not fully applicable because every shared hosting plan consists of cPanel that includes the feature "Add on domain" that allows adding multiple domains as per the demand but you can't sell it.
Moreover, you can share the server with others but you can't sell the same server to the third party. As mentioned above, it is suitable for low traffic websites and small businesses. You can't get full access to the server.
While reseller hosting is similar as it allows you to resell the hosting space. This type of hosting is commonly used by web designers for getting clients. But which perform better? Performance varies provider to provider because it is based on the servers and also, the web hosting provider.
In a simple way, you can start a web hosting company under your own brand name. You can design and start selling your own plans. Every individual gets access to their cPanel and manages them separately.
Who Can Choose A Reseller Hosting?
Being a web designer, reseller hosting is the best option for you because you can start your own web hosting business. It lowers down the investment cost as well as the task of server maintenance. With white label feature, your web hosting business will be white labeled. You get right to design your own customer base and can add new hosting subscriptions as per the demand. If you are a web designer, development firms or any company that wants to host multiple website accounts can opt for reseller hosting.
Who Can Opt for Shared Hosting?
As it's mentioned above that shared hosting is suitable for small and medium size websites, these websites comprise small blogs and dynamic websites. Through shared hosting, the small business owner gets a chance to start their online business website. In the future, you can upgrade your web hosting plan depending on your requirement.
So, which one to choose?
I hope this article will help you to understand the difference between these two hosting solutions. So, if you are a new website or blog owner then choose shared hosting and if you are a web designer then opt for reseller hosting. Check MilesWeb hosting to know about plans of shared and reseller hosting.