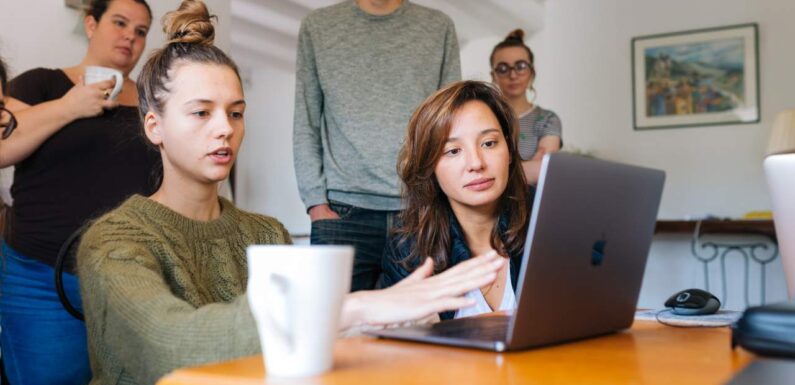 Social media is an inevitable part of marketing strategies in this modern and compact competitive world. One cannot avoid promoting their business on the social media platform and post some amazing content about their business to boost awareness and reach of your business.
If you are already using social media or are familiar with creating campaigns, then there is no big deal in promoting your Shopify Store through social media. So here is your guide to use social media for your Shopify Store and expand the reach of your business like never before.
Here is the highlight of the blog that you were going to learn through this piece of content:
What is Social Feeds
How social feeds works
What are the benefits of social feeds on Shopify Store, &
How to integrate social feeds into your Shopify Store
Let's start with.
What Is Social Feeds?
Social feeds are a collection of social media posts into a unified display. It is a collection of diverse social media posts like images, videos, GIFs, etc. You can use social media feeds to display in your marketing touchpoints. Such as, websites, emails, blogs, events, eCommerce stores, etc., to boost authenticity, credibility, and relationship with your customers.
You can leverage the social feeds on Shopify Store to increase the performance and drive more results on your Shopify store.
How Social Feeds Work?
Social feeds are collected from one platform or with a combination of social media platforms: Facebook, Instagram, Pinterest, Twitter, YouTube, Flickr, etc., depending on your preference.
Also, social media feeds are a stream of social media posts that contain varieties of social media posts into their display. As you can combine a wide variety of content in your social feeds. It can be the best way to engage your audience with interactive and interesting feeds.
Social feeds are created with the help of tools and plugins that make it easy to collect, customize, design, and lastly integrate social feeds on the web pages.
Social feeds can be displayed anywhere on the web page. They can be header, footer, sidebars, or even in between the sections of your web pages. Depending on your strategy for displaying social media feeds on your Shopify Store. All this will retrieve some exceptional benefits that you always want with implementing any marketing strategy to expand your business.
Benefits Of Using Social Feeds On Shopify Store?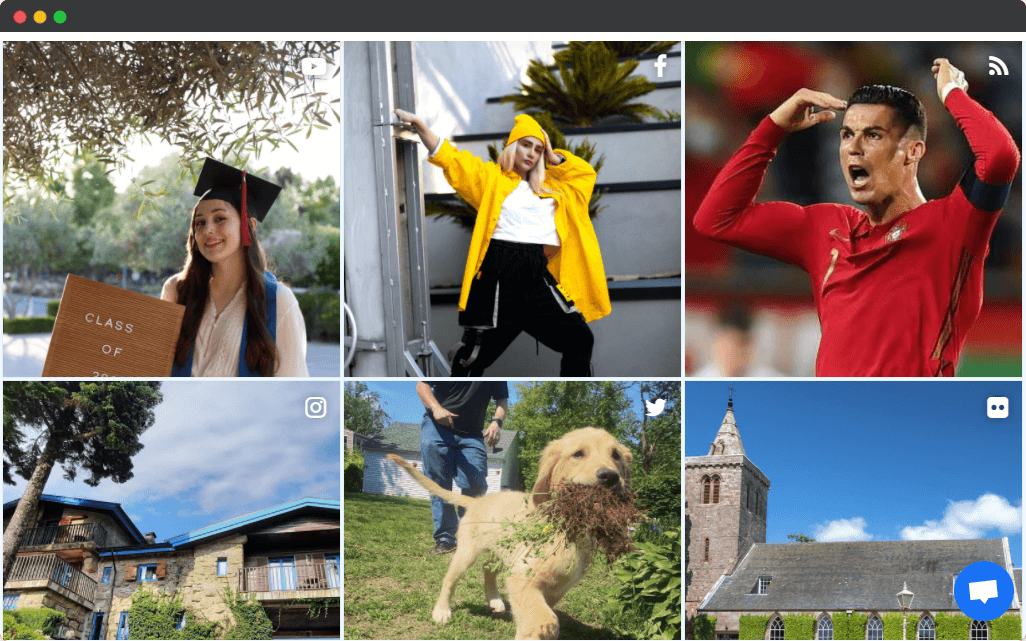 Employing Social feeds on Shopify Store, you can leverage some exceptional advantages on your eCommerce store.
Below, we will discuss these powerful benefits of social feeds on your store to expand the possibilities of growing sales, revenue, and long-lasting relationships with your customers.
#1 Enhance Authority & Credibility Of Your Shopify Store
Implementing social feeds on your Shopify store display trustworthy and reliable content comparatively with professionally built content.
People are looking for authentic content on which they can trust blindly. Adding Social feeds on store keeps your audience connected and submerged with your Shopify store.
It also gives your audience confidence as you give your customers' feedback and content shared importance. Display their genuine words from social channels on your Shopify store.
Reviews, ratings, product images or videos, etc., shared by your customers and displayed on websites, make a huge impact on your customers, enhancing the credibility of your Shopify store.
#2 Keep Audience Engaged For Long
Social media feeds are interesting, interactive, and attention-grabbing. They easily catch the eyes of your audience and keep them engrossed with the content. Feeds offer interesting and engaging content on your website.
Social feeds offer your audience fascinating content that keeps them engaged throughout their time on your Shopify store. Social feeds are commendable, and your customers and even first-time visitors will like to engross with the vibrant & interactive social feeds.
#3 Give Better Understanding Of Product or Service
With social media feeds, display products and services on your Shopify store, give your audience a better understanding of real-life pictures.
You can use user-generated content, reviews, unboxing videos, etc., to help your audience get an idea of your products in real life.
Although, social feeds give you ample opportunity to make your content strategy stronger, transparent, and communicative. It will help to build affinity with your audience.
How To Integrate Social Feeds On Your Shopify Store?
Now the important question is here, how would you even embed social feeds on your Shopify store? Thus, here is your answer through a social media aggregator. This tool helps you collect most social feeds from diverse platforms and get them integrated into your Shopify store.
A social media aggregator offers you multiple features and functionalities to creatively display social feeds on your store. Hence, gain your desired results.
Also read – How To Add Google Reviews on Website
Wrapping Up!
However, we are at the end of this blog. We got to know the power of social feeds and how it boosts the success of your Shopify store. No doubt, we can say that if implemented strategically and appropriately. Social feeds can leverage desired results without getting into too much cost.
Perhaps, begin to integrate social feeds into your Shopify store and maximize ROI as you want.