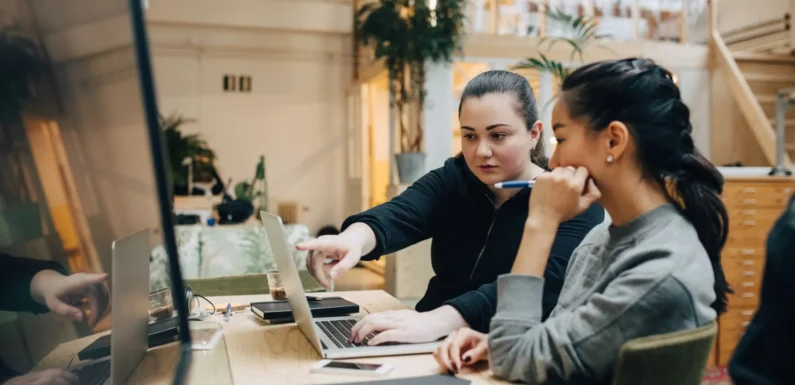 Influencer marketing has emerged as one of the most popular and effective marketing techniques in recent times. Around 49% of customers rely on influencer recommendations to make purchases, and businesses have been taking advantage of this fact. Even small eCommerce stores now use influencers to drive sales, and it has proven to be a successful strategy. Influencer marketing is definitely here to stay, and businesses wise enough to use the tactic would reap the benefits.
9 ways in which eCommerce stores use influencers to drive sales
For small eCommerce stores that cannot afford to get their products endorsed by high-profile celebrities, social media influencers are the perfect solution. Skilled marketers constantly use influencers to drive sales to create a demand for their products among the target audience. Here are 9 ways in which influencers are helping eCommerce stores drive more sales:
1. Reaching out to the younger generations
In case you've observed influencer marketing campaigns, you must have noticed that they're mostly for products and services targeting the young generations. This is precisely because the marketing tactic is effective against the said audience. In fact, 70% of teens trust influencers more than traditional celebrities. Hence, businesses that use influencers to drive sales rather than hiring high-profile celebrities can enjoy an upper hand while having to spend less.
2. Influencer specialization
Influencer specialization is one of the largest advantages of influencer marketing that businesses have leverage. The problem with conventional endorsement and promotions is that in most cases, the ads depend solely on the popularity of the celebrity. For instance, an actor promoting a new appliance may understand nothing about it or its perks. On the other hand, an eCommerce store can hire specialized influencers like fashion influencers, gamers, fitness instructors, tech gurus, etc. This way, the viewers find the promotional content to be far more credible.
3. Reviews
You must have noticed that for many influencers, a large chunk of their content comprises product reviews. Indeed, the practice of getting popular influencers to review their products has become a very popular strategy among businesses from numerous sectors. Here's the thing – viewers will be much more likely to believe promotional content presented in the form of reviews rather than advertisements. Besides, buyers tend to look for online reviews before buying an expensive product. eCommerce companies use influencers to drive sales by releasing reviews for such customers.
4. Unboxing videos
Somewhat similar to product reviews, unboxing videos have become a popular influencer marketing tool too. Unboxing videos are especially common on YouTube and began in the early 2000s. When launching new products, businesses use influencers to drive sales by creating unboxing videos. These videos basically involve showcasing a brand-new product in detail, including even the packaging. While showing off the product to the viewers, the influencers can meticulously create a demand for it by highlighting all its features.
5. Product rankings
Another effective way to promote a product is to simply get influencers to rank it as the best, and that's exactly what many companies are doing. Influencers often publish content regarding the best products in a certain category, ranking them along the way. For instance, they can create a video or a blog on the 10 best wireless headphones and rank them. The ones listed at the top would attract the most buyers, which makes it an inconspicuous but effective tactic. Even all the products ranked could link to an eCommerce website, thus driving their sales directly.
6. Highly targeted marketing
Brands also use influencers to drive sales by utilizing their viewership base for highly targeted marketing. For instance, an eCommerce store trying to promote gardening tools can work with an influencer who focuses on publishing content related to gardening and houseplants. Naturally, the influencer's followers would mostly be individuals interested in gardening, i.e., those likely to need the tools. Apart from the credibility factor mentioned earlier, it also ensures that a majority of the viewers would be potential customers.
7. Contests and giveaways
Organizing contests and free giveaways have become quite common too. Influencers collaborate with brands to run contests and give away free gifts, i.e., products from the brand to their followers. To participate, the followers usually have to perform various tasks like using specific hashtags, sharing the brand's page on their social media profiles, etc. This way, eCommerce companies use influencers to drive sales to nurture greater engagement and gain more exposure.
8. Educational content
Many influencers focus primarily on informative and educational content. However, the same content can also double as promotional content if presented strategically. Small eCommerce stores rope in influencers and get them to discreetly promote their products amidst the content. For example, an influencer offering a tutorial on home repairs can use a specific tool that needs to be promoted. Many influencers even provide detailed information on their tools and eCommerce store links to buy them from.
9. Social media presence
Influencers have now become a key weapon for businesses trying to maintain a strong social media presence. After all, social media is the domain of the influencers – that's where they hold the most sway. An eCommerce store can use influencers to drive sales indirectly, by getting their help in building a strong presence on major social media platforms. In the age of digital marketing, the survival of a brand depends largely on whether it can remain at the forefront of its customers' attention.
Wrapping up
As you can see, there are numerous ways in which businesses use influencers to drive sales – I described only the most notable ones above. Partnering with the right influencer can give a business a major boost against its competitors. After all, it's the influencers that the viewers rely on to learn what's best for them. As long as you do it right, influencer marketing will prove to be a profitable investment.