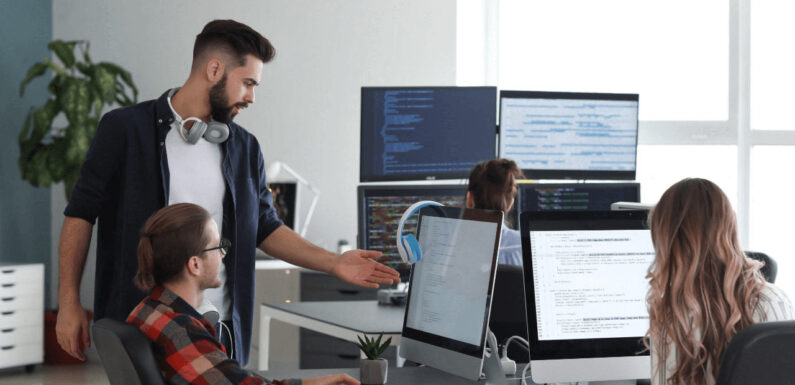 In the tech era, Blockchain adoption is increasing rapidly among enterprises. This technology enables enterprises to construct systems and applications powered by features, including trusted automatic verification, crypto-based transactions, security, and others. However, public Blockchain does not suit the business requisites of many enterprises, especially in sectors where data confidentiality is vital. It's simply because all the transactions and data in public Blockchains are viewable by anyone on the network.
This is where private Blockchain comes in! Private Blockchain platforms offer complete benefits of Blockchain technology while enabling enterprises to protect the privacy of transactions. One such leading private Blockchain platform is Quorum from JP Morgan, a global financial service provider.
Understanding Quorum Blockchain
Quorum is an open Source Blockchain platform established by JP Morgan. The core of Quorum is Go Ethereum, i.e. Quorum platform is based on a fork of the Ethereum Blockchain. Holding much of Ethereum's valuable features, such as permissioned access, transaction confidentiality, and greater transaction throughput, enterprises can build high-performance applications using the Quorum platform. Quorum does not have its own cryptocurrency, but coins and tokens based on Ethereum are automatically compatible with Quorum.
Besides, the language used for coding Smart Contracts on the Quorum platform is Solidity, the actual programming language of Ethereum. Since several Blockchain developers are already accustomed to Solidity, enterprises implementing Quorum will not experience a lack of programming skills to access. Enterprises can hire Quorum developers from the right Blockchain services company to create private applications, deploy them globally, and transact with better confidentiality.
Key Features of Quorum Blockchain
Permission-Based – Quorum users can create permission-based secure networks where all nodes must be certainly registered in an access control list imposed by network creators. This eliminates external nodes from entering the network and mishandling transactions or participants data.
Private Transactions – Participants of a Quorum network can execute private transactions so that the particulars of the transaction are not visible to non-private members.
Reliable Consensus – Quorum Blockchain supports IBFT and RAFT as effective consensus models. Both these models enable lesser chain forking and better transaction finality, offering minimal block intervals than the Proof-Of-Work concept.
Greater Transaction Speed – Quorum network users can perform transactions at a higher average speed compared to public Blockchains. It is because of the architecture and the consensus mechanism of Quorum. While public Blockchains organize about 20 TPS (transactions per second), Quorum Blockchain is capable of executing 150 transactions.
Use Cases of Quorum Blockchain
Insurance- Subrogation
Subrogation is comparatively a labor-intensive, time-consuming process followed by insurance companies. The traditional subrogation process involves several disparate parties and mediators for conducting physical evaluations during every claim process. Therefore, replacing the traditional subrogation approaches with a Quorum-based insurance subrogation network could offer reliable enhancements in efficiency.
The insurance subrogation network can facilitate the fast insurance claims disbursement for insurees. Moreover, the shift of claims management to the Quorum Blockchain network can significantly reduce the necessity of exchanging checks and other paper-based documents between the two contributing institutions. Accordingly, it can offer substantial savings in terms of time and money. The use of Quorum Blockchain technology also guarantees automation and secure enhancement of manual processes. Deploying Quorum Blockchain networks in the insurance industry could also help in guaranteeing that currency travels faster to clients across the world.
Real Estate – Tokenization
By leveraging the capabilities of Quorum Blockchain technology, real estate enterprises can execute transparent transactions, enhance property sale practices, and boost investment opportunities. Quorum Blockchain is ideal for asset tokenization and streamlining real estate processes and operations, which leads to the greater success of the business.
With Quorum-based real-estate network development, assets can be easily listed by realtors by including ownership rights, regulations, and property history to ensure transfers, distribution, and registration are regulation compliant. Realtors can set up controls within the network to ensure that assets can only be transferred to particular counterparties, or in no way be exchanged during a lock-up condition.
Besides, tokenization alleviates additional property costs and enhances the speed of exchanging assets, organizing dividends, and other commercial activities. Fast issuance and Tokenization enable real estate enterprises to customize digital assets inside the network directly depending on investor requirements, considerably eliminating third-party risks. Experts from the right Quorum consulting company can help realtors handle increasing property listings and transaction records effectively through Quorum network development which is highly useful for real estate growth and success.
Healthcare – Data Management
Quorum Blockchain offers an effective way for healthcare service providers to build patient data management systems that can be integrated with existing EHR systems. It delivers a structured approach to storing data that can be accessed by authorized specialists in the future. This ensures proper collaboration and clinicians can also request and share data with better consensus.
Since data is recorded on the permissioned patient data management system, patients looking for a transfer to other health institutions for further treatment will be able to easily share their health reports without the need to fill out numerous forms. Besides, patients can also share their data without exposing their identity, ensuring better privacy.
Summing Up
The list of Quorum's use cases goes on! Quorum Blockchain opens up a lot of opportunities for organizations to evolve and eliminate many underlying issues. One of the key benefits of Quorum is the availability of enterprise-grade features that makes Blockchain development easier. Developing payment systems, data management systems, or forming an entirely new network are no longer lengthy and costly methods while using the Quorum platform.