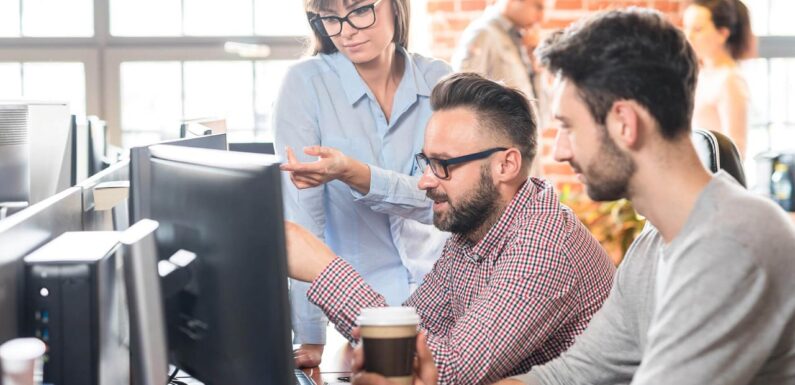 Between a booming digital marketing industry and the ongoing COVID-19 pandemic, SEO remains at the center of marketing discourse. However, as it does, some vital distinctions need to be made. While, by and large, SEO best practices remain virtually identical between B2B and B2C companies, there are broader differences.
Indeed, SEO is different for B2B companies in some fundamental aspects, from content creation to link-building and paid ads. With this in mind, in this article, we'll explore those differences in some detail.
SEO: B2B vs B2C
First and foremost, it is worth stressing that most SEO best practices apply to both B2C and B2B companies. Google's algorithm makes no special provisions or distinguishes between the two. As such, all three aspects of SEO overlap between both:
On-page SEO
Off-page SEO
Technical SEO
All 3 provide search engines with the metrics and signals they need to rank pages in SERPs. In all cases, on-page content needs to be optimized; off-page elements need to support it; technical elements ensure website health. Additionally, both B2B and B2C companies can benefit from professional help when it comes to their website security and monitoring. Thus, there is no functional or practical difference in this regard. 
However, B2B SEO differs in other vital areas. In essence, it differs in every respect that B2B practices differ from B2C ones. To briefly summarize this point, consider 3 of the most explicit ones below.
Product and intended audience
While B2C companies intend to market to a broad audience, B2B companies target decision-makers within other companies. Furthermore, the very product of these company types differs. B2C marketing will frequently sell low-price consumer goods that lend themselves to impulsive purchases. In contrast, B2B companies will often sell higher-priced goods or services or in higher volumes than typical eCommerce. In turn, SEO is different for B2B companies because it needs to take this fundamental difference into account.
Tone and style
Following the above, SEO must differ between B2C and B2B on the fundamental level of content creation. B2C marketing content can afford to be personal, carefree, or otherwise unconventional because it caters to a wide consumer audience. In contrast, B2B content needs to directly address pain points, provide more demonstrable value, and be more targeted and convincing. Thus, B2B content can, by all means, remain approachable and readable, but it has less room for tone and style. Frankly, it needs to be more "boring", as marketers say, to be effective at lead generation.
Keywords and social media marketing
Finally, simply due to the above, SEO is different for B2B companies across the funnel. B2B companies will frequently bid on low-volume, high-CPC keywords because they better fit their narrow audience. Similarly, they will often advertise less, or even not at all, on social media. That's not to say that social media marketing can't have merit for B2B companies, but the difference is stark. Where a B2C campaign would more often boast unquestionable ROI, a B2B one may be challenging. Put simply, one can likely, again, attribute this difference to the intended audience of each.
How SEO is different for B2B companies
Having highlighted the differences mentioned above, let us delve into the matter in more depth.
#1 Tactical content: targeting decision-makers
At its core, B2B content is highly tactical. As the customers of B2B companies are other companies, content needs to specifically cater to decision-makers.
In this regard, the initial step of defining one's audience differs significantly. A B2C company would create buyer personas and proceed to customer journey mapping with broad buyer categories in mind. Those personas would represent customers of various demographics, education levels, buying habits, and more. In contrast, B2B companies need to create personas for individual CEOs, CFOs, and other decision-makers within another business. As such, marketing content must differ substantially, from presentation to signals of relevance and value.
#2 Low-volume, high-CPC keywords
To achieve this, B2B companies will frequently bid on low-volume, high-CPC keywords. The reasons for this are those mentioned earlier; different audiences, different products, and different price ranges.
Unlike B2C, B2B campaigns are hyper-focused on individuals. Thus, broader, cheaper keywords won't often suffice. Such keywords frequently get traffic from customers in the research phase, at the top of the funnel. B2B hinges on targeting keywords closer to the bottom, where the purchase intent already exists. Of course, keyword research is still vital for both. However, B2B SEO will aim for fewer clicks of higher value by specific people – hence, high-CPC keywords.
#3 Content creation and content optimization
Nonetheless, while the philosophy of content creation will differ, content optimization will overlap somewhat. B2B content does have a different philosophy, but on-page SEO is still the same.
Content creation will need to differ by definition. As we've covered above, different audiences require different approaches and different tones and styles. B2B needs to remain more focused, more convincing, and more "boring". However, on-page SEO will stay the same. All content, B2C or B2B, needs to be authentic and unique, provide immense value, and be well-formatted and optimized. The content length remains a challenging factor for B2B as well, as the golden word count remains at 1000-1500. B2B landing pages are far shorter than that, which perhaps exemplifies the philosophy of few valuable clicks over the broad appeal.
#4 Blogging
Similarly, blogging is also valuable to both. Blogging boosts SEO, helps build trust and credibility, and provides link-building opportunities.
Here, the differences are more subtle. B2C blogging tends to cover more comprehensive topics, while B2B content stays closer to the product or service at hand. In turn, that frequently results in hyper-focused B2B blog content that gets little traffic. A popular solution for this is to provide immense, concentrated value; a narrow audience calls for problem-solving content. Finally, B2B blogging will need to remain professional; with less charm and character, and have more conventional approachable value.
#5 Link-building
Finally, SEO is different for B2B companies on the fundamental level of link-building. Where B2C primarily calls for backlink volume, B2B calls for backlink quality.
In simple terms, B2B link-building hinges on professional, reputable publications within the same niche. It will more frequently focus on partner and affiliate pages for the simple reason that they share audiences. B2B will value backlinks from professionals within their industry more highly than broader, mainstream backlinks. While the latter will still have some value, a strict focus on a narrow audience makes the former more lucrative.