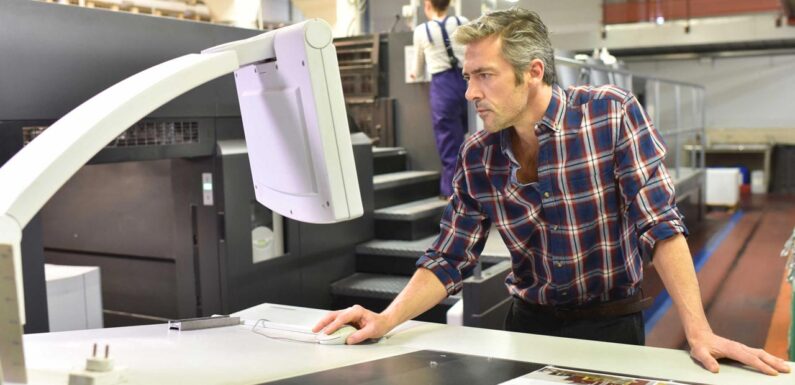 Several locals and businesses continue to use signs to advertise and spread the message even in the era of digital marketing. Good signs increase visibility, whether they be street signs, yard signs, or vinyl decals on cars. The $14 billion American sign sector is recovering well from a pandemic slump. Even from your own house, you might launch your own sign company, seize a piece of that expanding market, and offer a useful service.
You'll need to educate yourself on how to launch and run the firm, though, before you can get started. 
Plotter
Using your plotter and graphics software, you'll cut text and vector images from vinyl so they can be stuck to any smooth, non-porous surface. In the sign industry, a 54-inch plotter is frequently used and normally costs $6,000 or less. The size of a typical plotter should match the size of your large-format printer.
Printer
The center of almost every sign operation is the large-format printer. What kind of printer you ought to purchase? The obvious response is: It depends. How much can you spend? How large is your business? The size, speed, and features of printers vary, and some can also function as plotters.
However, the way they print might differ as well: there are latex printers that are now the most common, as well as solvent, eco-solvent, UV, and even dye-sublimation printers. The printer can print directly onto banner material to produce a finished product, or it can print on flexible surfaces like vinyl that can be attached to a backing made of wood or metal.
In addition, flat-bed printers can print directly on a variety of substrates, including acrylic, wood, and metal, which saves time and money by eliminating the need to apply vinyl. Of course, the cost of printers varies according to their size, design, and functionality.
Software
Do you consider sign software to be equipment? Most sign centres either use standard Adobe-based software or custom sign software. Powerful sign shop software is an absolute must if you work in the sign manufacturing industry. The perfect solution can actually make or break your business, whether it's designing, cutting, or printing lovely signs for your consumers.
Tools
In addition to selecting a material according to the project's requirements, a sign shop also does tasks like minor repairs on vehicles. The designer may, on occasion, be required to travel to the job site and bring their tools with them. It is therefore vital to bring everything to the workplace and to have the proper accessories.
Website
Customers may research products and services, learn more about your company, and even design and buy signs totally online thanks to a business website. To establish a solid, trustworthy, and current online presence for your business, your website should function in tandem with your social media accounts and online citations. Many self-starters struggle in this area as well. There are just too many sign shops that open for business with terrible, out-of-date, or incomplete websites that cause more harm than benefit.