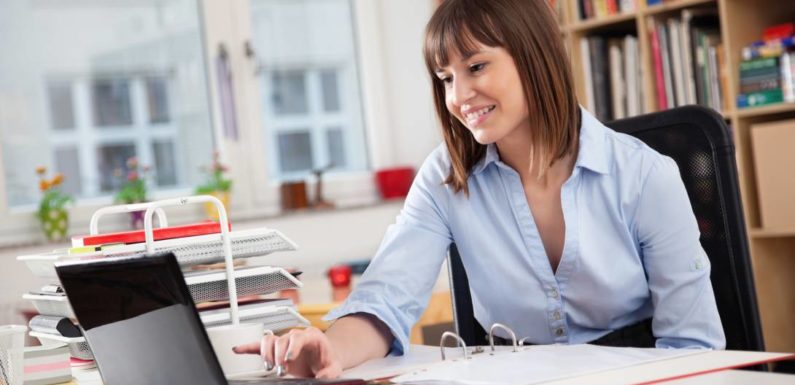 When it comes to keeping your business successful, you should consider getting could accounting software. Because accounting software constantly evolves, you'll be needing something accurate and will provide the best results for your business, whether big or small.
With the many companies turning to cloud-based accounting software, you may be interested in getting it yourself! However, is it safe and really worth the investment? The short answer is YES, it is. But why is it advantageous and how secure is it?
I did the research so read on to learn all about how secure cloud accounting is for your business.
What Is Cloud Accounting?
Before anything else, what is cloud accounting anyway?
The cloud is a collection of servers found in remote locations. The remote system provides users the alternative to local storage, which is secure and safe from potential risks. The storage from cloud-based accounting is extremely secure, using security systems similar to what online banking apps have.
It doesn't allow any unauthorized digital access, informing you if anyone does try to get into your information. It only allows those who are authorized and with a password to get into the system.
Furthermore, all data is encrypted so it's unreadable to those who hack into it outside the system. They also have layers and layers of protection to prevent information from being hacked into.
And if the system incurs any damage or physical theft (such as stealing your phone which contains the software), there's no problem as the data isn't stored on devices but inside data centers where you can cancel access from the stolen or damaged device. You can also recover all data in case of any disaster from theft, weather conditions, accidents, or power outages.
How Secure Is Cloud Accounting For Your Business?
Now that you're familiar with how cloud accounting works, how secure is it and what are the benefits it has to offer?
You might be a bit hesitant using it because of the potential risk there may be with your financial information. However, there's not much to worry about, as software like these use encryption when sending and storing data. This means that all your information and data is written into unbreakable, secret codes, which is what makes it safe to use and transact with.
Besides its tight and trusted security, this is what cloud-based accounting has to offer:
No More Redundancy
One of the many problems of local storage is the redundancy in what information you place in. Because of this, it can cause confusion with the many repeated files and documents one sees in their storage area, which ends up with you wasting time finding the most updated and accurate file you need.
That's why it's best to get cloud storage, which has no risk of redundancy and where you can store everything without worry of losing the new information you just placed in. No more wasting time and effort finding your needed documents!
No Risk of Viruses
We all have that problem of getting viruses in our computers and devices. Or worse, we end up having accidents or become subject to theft and hacking. When using local storage, they only come with weak security, where your devices are subject to ransomware and viruses. And if your files and information from local storage are at risk, there is more of a chance of not getting your information back, or having it stolen from someone.
Like mentioned, cloud storage offers the deep layers of security and protection, which keeps it away from viruses, damage, or compromising of information.
Record In Real Time and On-the-Go
A downfall of many local storage devices is that you can only record it in one device. Because of this, it's difficult to record things in real time unless you have the device on your hands. It can lead to wrong calculations, information, or un-updated data which leads to a lot of trouble in the long run.
That's why cloud-based accounting software is beneficial, as you can record in real time and from multiple authorized devices. that way, you're always updated with your work!
Not Expensive
Cloud-based software may seem a bit expensive at first, but only when you look at it in the short-term! Did you know that if you choose to go for local storage instead, you'll need to invest and spend more money on information technology services, hardware, and still have the security risk?
With cloud-based software, you only purchase it one-time (depending on the software you choose) and will be able to utilize it from many devices without the risk of security breech. You spend less but get more in the long run!
Increasing Popularity
Like what I said above, cloud storage and software is now being used by hundreds and thousands of companies around the world. Your competitors are using it, you may have even been recommended to use it! Because of this, it's time to take a step up from your competitors, staying updated with the most advanced technologies which increase trust and reputation on your side from consumers.
That way, your business and customer information are all safe with software like this. With many using it, there's no need to worry about damage or whatnot.
Wrapping It Up
If there's one type of software you must invest in for your business, it's cloud-based accounting. With all the benefits it has to offer thanks t advanced technology, you won't have to worry about your information and have everything in just one device without worry of it being compromised. As long as you choose a reputable company like TW Accounting to help you with your accounting needs, you won't have any problem.
Hopefully, this article on how secure cloud accounting is for your business helped you out. So don't wait any longer and look into getting cloud-based accounting software for your business today.
If you have any questions or want to share your experiences with cloud-based accounting, then comment below. Your thoughts are much appreciated.