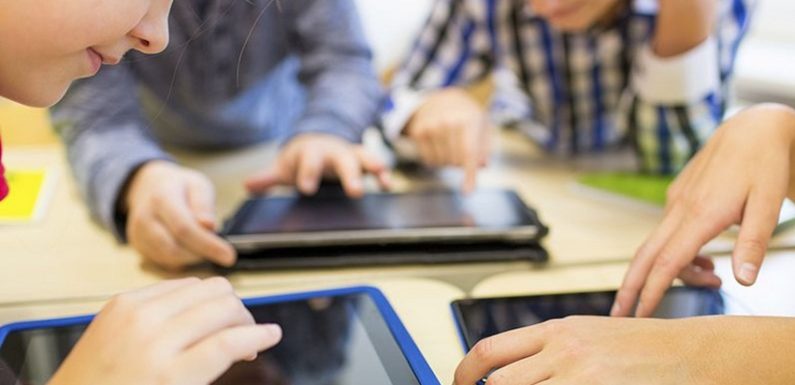 With 5-year-olds using tablets, phones to learn basic math and English, there is no uncertainty that our education system is experiencing a revolution today. The mobile technology is flourishing rapidly in the education sector making the learning and teaching processes effective and innovative. Educators and institutions are reaching students all across the globe providing them an opportunity to learn and develop their skills without any barriers through online tutoring. Here are 8 rewarding ways through which mobile technology is making an impact on education.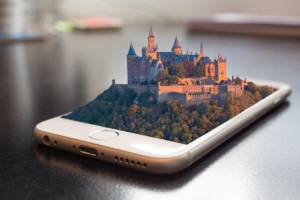 Interactive Learning Environment
With tablets replacing textbooks and mobile apps replacing traditional classrooms, mobile technology has made learning an interactive process for the students. From toddlers to college students there are applications for every learning need today. The learning platforms not only include textual study materials but interactive presentations, quizzes, puzzles, games and video-based learning content that can keep the students engaged in the lessons. The improved student engagement hence leads to a better understanding of the topics and better grades.
Enhanced Collaboration
With mobile learning, it has become easier for teachers and students to collaborate with each other. There are online collaboration tools and applications available today where students can work together on group projects. Teachers can assign several duties to students via these applications and hence check the progress of the projects anytime. Every classroom today can have their blogs or website where they can showcase the projects and several learning activities that they undertake. Not only this, students can hold discussions on classroom lectures, submit assignments and seek homework help for tough subjects such as Math & English online on these platforms.
Personalized Learning
There are adaptive learning platforms today such as Dreambox that use the data analysis to understand a student's performance in a subject. Hence, making it easier for the teachers to bridge the learning gaps and help the students in turning their weaknesses into strengths. The prior learning experience of students is taken care of first and then they are given a customized lesson plan as per their capabilities. Also, students can track their own performance and learn in a better way with these platforms.

Ease of Access
It is nearly impossible for a teacher to take queries of every student in the stipulated class time as well as explain the whole lesson. Thanks to the mobile learning applications today, students can seek answers outside the classrooms as well. They have access to class lectures and study materials all the time and hence can go through them as many times as they want. There are many top universities and educational institutions that are creating large amounts of educational content related to various subjects for students. The learners can access them anytime and gain knowledge beyond the classrooms.
Real-Time Feedback
Mobile learning apps have incorporated an incredible feature of providing instant feedback to the learners alloying them to work upon their mistakes accordingly. Students are generally given a small assessment test after every lesson so that they can find out how much they have actually learned. Not only this, schools and colleges today are using dedicated apps to take anonymous feedback from students regarding the lectures and the institutions, giving them an opportunity to enhance the study programs and classroom lectures.
Myriad of Choices
With the emergence of crowd-sourced educational platforms such as Coursera, Khan Academy, Codeacademy, Open University, and EdX, students can learn any skill for free. Each platform has its own unique features and an abundance of learning resources providing the enhanced learning experience to the students. All this has made education available to all regardless of who they are, where they are, whether they are working or raising a family.
Enhanced Classroom Experience
 Introduction of virtual reality and augmented reality in the classrooms has enhanced learning forever. Now students can not only learn a concept theoretically but at the same time can understand its practical applications. For instance, teachers can make the students learn about the countries, geography, climates, and history easily via a virtual tour. Augmented reality technology can be used to conquer typical concepts of mathematics into 3D models making it easier for the students to grasp them. Science students can use augmented reality to learn in-depth about the concepts like the anatomy of a cell, equilibrium, and kinematics.
Better Involvement of Parents
Parents today can readily get involved in their child's learning process thanks to mobile applications and digital learning platforms. These applications can provide immediate feedback of the learning progress of the students to their parents. Also, they can now get insights about classroom activities, homework assignments and school work making it easier for them to guide their child in the studies. It is now easier for schools to collaborate with parents via messaging systems, providing them with information about various upcoming events at the school.
Mobile technology is indeed a powerful tool that can influence the education system tremendously. It can not only increase the productivity of teachers and students but help them explore their own capabilities. It gives the students an equal opportunity to control their studies allowing them to proceed as per their pace and learning style. All this is leading to classrooms that support collaborative learning and critical thinking.
Author Bio:
Aditya Singhal is the co-founder of CrunchGrade, an online tutoring platform for students. It is his passion and vision to incorporate technology with education to help students not just thrive but excel through e-learning mediums and tools. He had worked with Kurt Salmon Associates, a reputed American Management Consultancy. Reach out to him on Facebook, LinkedIn here!