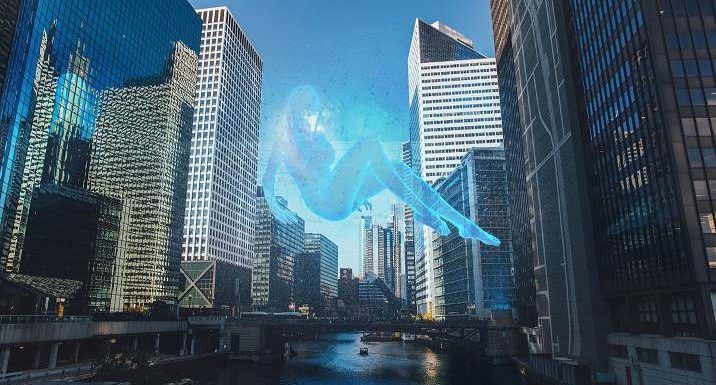 Since last year, augmented reality has exploded, triggering billions of dollars in investments with many new industrialists trying their best to make the most of this technology. Ever since the first ever public display by Ivan Sutherland in 1968, through a head-mounted system, augmented reality and its application has marveled its followers.
The technology mainly focuses on offering the user a real-world setting, whose elements are then improved upon by a computing device using perceptual information. So far augmented reality offers audio-visual elemental enhancements, thus providing a surreal experience for the user.
The idea behind the use of the technology is to improve our perception of the world around us by offering added features to real-life elements. This may include additional enhancements of the surroundings and objects within eyesight, while the user creates the best use of given resources. So far we have seen the following successful use of AR (Augmented Reality):
Pokémon GO, a free to play augmented reality game developed and released by Niantic in 2016 for both Android and iOS devices.
ARKit, Apple's augmented reality tool for developers on iOS devices which was revealed at WWDC 2017 along with iOS 11.
ARCore developed by Google for Android devices, a software development kit for creating new apps using augmented reality elements.
Microsoft's HoloLens, released March 30th, 2016, are mixed reality smartglasses for developers in Canada and the United States.
Meta 2 Development Kit by Metavision, able to create 3D holograms and allow users to interact with photorealistic content.
Magic Leap One by Magic Leap, an eye-mountable piece designed specifically for creators and developers.
Now that we have established what AR has currently been able to offer, let's take a look at what is in store for users in the future:
Three-Dimensional Advertisements
At present, users are only able to view advertisements in a 2-D format. However, as AR penetrates further into the market, users will observe the gradual shift from two-dimensional thinking into 3D thinking. This will open new doors for both the user and the advertiser as it will bring about new reflections and interactions, effectively changing the landscape of advertising forever.
Branding & Story Telling
Considering our current limitations, where brands interactions go as far as offering you product updates with a simple push-notification. However, AR will change all of that and transform the way we interact with our favorite brands. For the first time, AR will focus and bring the experience to the consumer, effectively bridging the gap in between. This will without a doubt enhance brand affinity and raise engagement to the next level.
Virtual Tours
With internet services reaching new heights with respect to recent developments and 5G talks gaining popularity, augmented reality will make a genuine impact in the tourism industry as well. With the majority of the global population gaining access to high-speed internet services in the coming years, augmented reality will make traveling to places as easy as visiting a website on your browser. Virtual tours with augmented real-life elements will naturally transform the way we talk and think about traveling.
E-commerce & Window Shopping
Cognitive dissonance is a nuisance for both buyers and sellers. It is that grey area where you are really not confident about purchasing a new product. This is where AR can help elucidate the idea of the product and its features more clearly. Window shopping will become a totally new experience as buyers will be able to interact with inanimate objects and see them in high definition detail. Similarly, e-commerce websites will also make use of this great new tool and offer something totally unique and original for their selected prospects to make them feel exclusive.
Simulators and Interactive Media
The possibilities of AR further penetrating into our lives and transforming the way we perceive the world around us will evidently create a brand new ecosystem to explore. Augmented reality itself stands for improvement and enhancement of what you perceive as real. Utilization of such a radical tool for industry specialized operations will result in the opening of new doors for everyone. Here are a few examples of how AR can drastically change the real world for us as we perceive it:
Automobile industry – able to view and alter vehicle aspects and features along with add-ons and extras before finalizing the purchase.
E-learning for students situated in remote areas are able to gain access to experiential learning and education through augmented reality software.
Cooking applications for home dinners through AR tools to guide them through the entire process of making a great meal.
Traffic navigation for vehicles by means of AR dashboards which offer step by step and turn by turn route directions.
DIY repair and installation applications for electrical appliances and other major daily use items.
There is certainly no limit to what AR can do for us in the future, from education to medicine to commerce, AR has the ability to significantly reinvent our daily experiences in our lives. The possibilities are virtually endless, and I for one can't wait to see what the future of augmented reality holds.