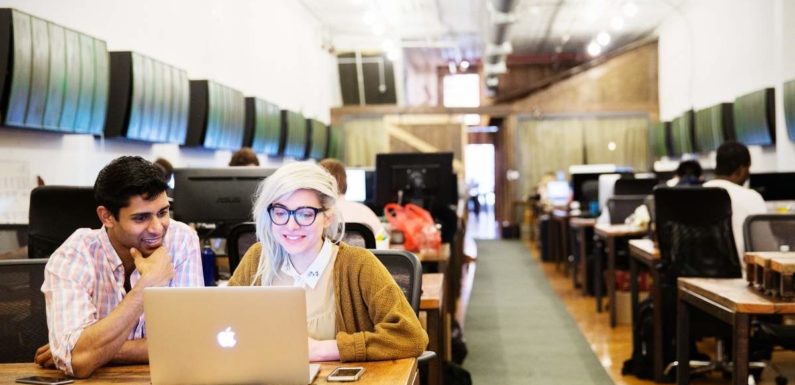 When we talk about guest posting, the first thing that comes to our mind is link building. But, guest posting – if done properly – can also help you in lead generation. By providing quality content on the authority websites, and targeting the right audience, you can be assured of a good leads coming in.
The primary purpose of creating and pitching for a guest post is to get good quality backlinks. However, guest posting with only link building in mind has resulted in poor content.
If you do it properly and focus on the quality of the content, along with a good link building strategy, you can boost lead generation through guest posting.
Establish Your Authority
The major strategy in getting the best leads is to establish your authority in the industry that you are working in. One way to do this is through the author bio. It is where you can place a link to your website.
However, you need to use the entire post for establishing your authority in the subject you are discussing. If you are capable of spelling out your authority through your author bio and great content, you are bound to get enough of leads, and most of them are likely to converts.
Choose the Right Topic
Choosing the right topic is crucial in your guest post. It should offer your audience a great topic to discuss on. More than the actual audience, almost every website you turn to will definitely reject the content if you don't offer something new.
You can present the low quality content to a smaller website, and they might accept it. But, as a perfect strategy for link building and lead generation, you are eyeing an authoritative site. And such sites may only accept content that speaks about something trending or discusses a new concept. In essence, they  are looking for content that offers value to their readers.
In addition to the topic, it would be equally important to focus on the right site. You can make a list of a few good sites and practice cold emailing to reach out to these websites. The right kind of pitching can be quite helpful in this venture.
Research Your Topic
Research plays an important role in how your guest post can be accepted by websites. Good research into the topic can go a long way in making your content more authoritative and useful for the audience.
If you don't have the time to research and write the guest post, hire professional SEO services. They can help you in addressing these concerns.
Apart from conducting research, it is equally be important to choose the site you'll be pitching to. A site with a good DA value is what you should be looking for. Also check industry of your target site. Don't post your content on a site that is not interested in the topic at all.
Make a Backlink Strategy
Most of the authors just link back to their home page. However, you need to be smarter in how you link to your site if you want to get more leads.
Think of a content on your site that is related to your guest post. Make sure you are true to the niche of the blog and the exact topic of your article. Link to a page on your website that can offer an immediate benefit. Email subscription or a downloadable resource is also an excellent option. However, make sure the landing page in your backlink is exactly in tune with the subject of your content.
What are the Benefits of Guest Blogging on Lead Generation?
There are several advantages that guest posts offer in terms of excellent lead generation. Some of these advantages can be summed up below:
It provides authority to your site
If you find that other sites are willing to publish your content on their website, it can mean that you have a certain trust element in your favor. Make use of this element to your benefit.
Guest blogging can be an excellent option to build trust among contemporary blogs and webmasters. If you do it right, you can use it establish yourself as an authority in the arena that you are working in. Of course, you will need a lot of research on the topic and niche of your choice. Claiming yourself as an expert and living up to the claim is what you need to focus on.
It helps in link building
The primary purpose of guest posts is to get backlinks. However, a proper link building strategy with guest posts can help in getting more leads.
Link building, when done correctly, can be a significant factor that convinces search engines to evaluate your website and its content with respect to relevance. If you tend to get backlinks from authoritative websites and blogs, you will get better recognition, as well. Link building can help you become an authoritative resource yourself and work towards achieving an excellent lead generation.
Build a better, wider audience base
One of the best advantages of guest posting is it provides you access to a newer breed of the audience. You can target a range of audience depending on your exact requirements from the perspective of building a better lead generation.
While all the new audience may or may not convert, at least half of this audience may possibly become your leads.
Get new subscribers
Guest posts on an authority site help you get exposure to the subscribers of the other website. A few of them may decide to become your subscribers. Similarly, when you share the guest post created on the other site with your subscribers and audience, you can share with them content coming from the other site. Thus, a guest post can turn into the best option of getting new subscribers for both your sites.  Ultimately, these new subscribers can turn into your leads.
Avoid These Strategies for a Better Link Building
While guest posts are used in getting backlinks, some SEO specialists resort to black hat strategies. You should avoid these tactics.
Don't pay for the links. Google considers it a bad practice. In fact, it can even invite penalties. Never indulge in it.
Remember that you cannot rely on guest posts for referral links. Of course, there are possibilities that you may get referral traffic and links to your website, but it may not be a continued trend. The major purpose of the guest post is getting quality backlinks. But, if you're looking for referral links, guest posting may not be the right choice.
Do not use spammy links in your guest post. Make sure the content is high quality and has relevant links. If you indulge in using spammy links (and a huge number of them), you will lose the trust of your partner blog. You may even invite penalties for the wrong practice.
Final Thoughts
Guest posting has been one of the primary sources for link building and getting new traffic to your site. However, if you do it properly, it can also be helpful in getting more leads.
Make sure you are building the authority of your blog on your website, and then use guest posting as a means to fan this growth.
How do you use guest posts for your lead generation strategy? Share us your thoughts.