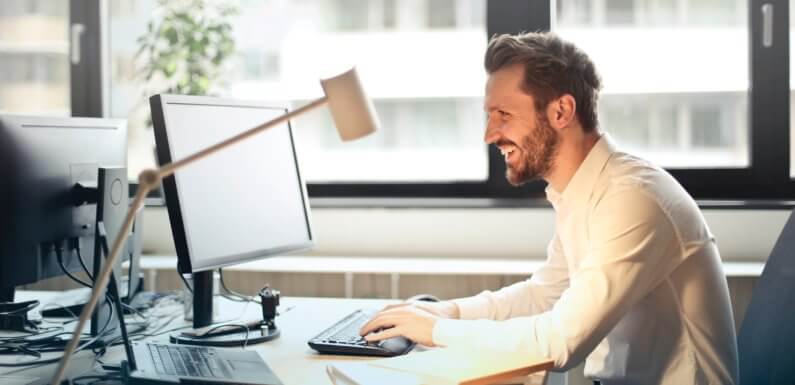 IT companies, financial service providers or academic institutes can easily improve the effectiveness of their training programs by implementing Artificial intelligence in their LMS. AI is a software that is highly intuitive and is capable of offering quality and precision in various educational processes that usually requires human intervention.
AI in LMS is basically used to group the students or the users according to their capabilities or shortcomings and it is by means of gradual evaluations of their performances that it allows creating highly intuitive and advanced training programs.
It is this ability to develop intuition and prediction that makes AI a perfect ally for educational training through an LMS.
What Improvements Can AI Bring in LMS Development?
Smart learning content:
Smart content is a trendy theme now and AI helps to create digital content that is customized according to the requirements of the learner. AI when used with LMS can help to condense the content by creating digestible study guides with troubleshooting steps, flashcards, summary and intelligent simulations.  Smart learning content can also be used to design a digital curriculum and the content also offers a wide range of variety that includes video, audio and online assistant.
Virtual Tutoring:
AI when used with LMS development in India can develop virtual tutoring tools that are based on the interactions with the users. This helps the LMS to create communication channels that depend on the scope of the AI technology. Users can now easily communicate through virtual tutors who offer a human experience through the voice or by generating an avatar that enables the LMS to give gestural, physical or verbal responses.
Though the AI application is still at its very early stage, it will soon become a full-fledged digital platform that will help the learners with their educational needs and also offer a wide variety of learning styles to help the learners as well as the educators.
Gamification and AI:
It is crucial to make elearning interesting through the use of games. Gamification is a top feature that is used for LMS and this powerful tool has over the years become more trending than ever and this is because of its merge with artificial intelligence. Specific designs and implementation of the gamification tools help to engage the learners in an easier and friendly manner.
With the arrival of AI in LMS, multiple benefits can be seen and these benefits actually depend on the way content is delivered or how the interaction takes place with the LMS platforms in the effectiveness of elearning experiences. The tutors or instructors can easily personalize their teaching at unimaginable levels and it is with great precision that AI helps to evaluate various aspects of the employee performance individually and generate results that help to adjust the training process.
Content Analytics: 
This refers to AI platforms that optimize the learning modules. It is through AI that the content that is taught to the learners can be analyzed and optimized for maximum effect to meet the learners' needs. The analytics enables the educators not only to create and manage their elearning content, but also to gain important and deeper insights into the progress of the learners and understanding various other aspects through a powerful set of analytics.
Opportunity Highlight:
AI helps LMS development systems to collect various data and statistics about the students through pattern identification and find the learning gaps and other opportunities that teachers may have ignored or not realized. Artificial intelligence also helps the organization to identify opportunities and merge new ideas with already existing topics to create a well-rounded learning experience for the learners. This allows the administrators and the tutors to cover the learning gaps easily.
Create Anticipated Learning Path:
With AI integrated in LMS, it continues to improve the future and this will make it easier for the systems to create customized learning paths, even for individual learners. Transforming learning through an anticipated learning path means that AI will help to assess the performance and also determine the best information path for the users.
AI with LMS will help to gather recommendations on the type of information the users need and suggest what they should watch based on their viewing behavior. Besides helping the users find better learning paths, AI can also assist the teachers in learning and development by helping them understand what their students need to learn.