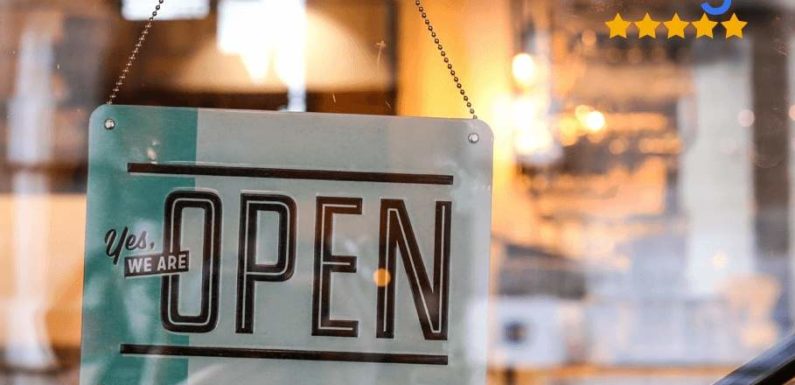 Before shopping, about 90 percent of the people read reviews before settling with their final choice. The figure indicates that reviews directly translate into dollars.  And when it comes to assessing a business through what people say about it, Yelp is generally the first site we turn to.
Since the importance of reviews is beyond question, businesses are using Yelp to portray themselves as more credible. However, several brands don't manage to accumulate as many reviews. For all of them, here are seven proven tips which can bring the sea of reviews on Yelp:
Don't directly ask for reviews
Sounds ironic, isn't it? But that's so true. Never directly ask your customers to post nice reviews about your business on Yelp. More often than not, this strategy is sure to backfire. People are smart enough to identify fake or exaggerated positive reviews from genuine ones. By doing so, you will ruin your authenticity – a key component to get more reviews.
Besides, it is also against the policy of Yelp to get engineered opinions. The reason being, no business owner would ask their unsatisfied customers to post a review because they will surely have something bad to say about it which will discourage others from shopping. And mere positive reviews tell only one side of the story.
Still, if businesses try to breach the policies of Yelp, there is software in place to trace and filter the fabricated opinions. The best you can do is to simply ask the customer "hey, why don't you check us out on Yelp?"
Be responsive to both positive and negative feedback
Does not matter how supremely professional you are, it is simply not possible to keep the criticism at bay. People will have their share of negative comments about you. But most of the business owners only reply to the positive feedback and totally ignore the negative reviews. That way, people are discouraged from commenting because they find no value of their views.
Customers can also feel turned off if your replies are not well articulated. Following tips will help you to get the best of out of the exchange:
Respond as soon as possible. Delaying results in distance
Don't get hasty. Read everything carefully before crafting your reply
A negative review must not change your tone and way of talking to a customer
Don't be rigid. Accept legitimate mistakes. People are moved by this gesture
Don't always go for public response. Sometimes, private messages are more efficient to calm down an agitated customer and mould his perspective about you.
Claim your business
Though Yelp allows you to write in the response of the reviews but not unless you have claimed your business. If you fail to claim, Yelp will post the information regarding your business through the third party which could be incorrect at times.
Claiming will give you complete access to your business and help you to stay updated. Along with adding high-quality photos about products, you can also share the pictures of your staff members. It is an effective way to deter customers from posting nasty comments. On the contrary, people are influenced to say something nice about you.
Share yelp reviews on social networks
There are 3.48 billion people using social media. Therefore, it is not important but mandatory for your business to have a presence on social media. Activate yourself on all popular social media platforms – like Facebook, Twitter, Instagram – and share amazing Yelp reviews there.
Since social media has an amazing reach, more people will come to know about customers' happy experiences with you. Also, you can share the happy and personalized exchanges that took place between you and your customers.
Owners of physical stores are recommended to print and paste positive reviews on the wall of their store. This tactic is likely to enhance the pace of reviews because people, by nature, like to be acknowledged.
Slot a Yelp badge on your website
Usually, angry customers are so charged up that they somehow find your account on Yelp and exhale their frustration in the comment section. At the same time, happy customers are not that motivated. They will not do this much labour to say nice things about you.
But you have to make them say anyways. You cannot afford to lose any positive reviews so easily. One of the most effective ways of doing so is adding Yelp badge on your website. One click and the guy is right at the destination. It can hardly get any easier than that.
If you own a physical store, put a colourful sticker at the main entrance with your Yelp account clearly inscribed on it.
Link your Yelp profile in emails
By 2022, the number of email users is expected to grow to 4.3 billion. This is more than half of the current population of the world. It shows that even in the age of social media, email has very much maintained its importance. So linking your Yelp profile in emails is surely going to increase the traffic at Yelp.
Except for the number of users, email is also considered as a professional medium. Meaning, people are more likely to trust your business, and you will be exposed to a much larger audience.
Host a Yelp event
Watching products in person is different than reading reviews and watching pictures on the screen. You can actually invite the Yelp community – the most active Yelp users – to see you in person by hosting a Yelp event. This will portray a better outlook of your brand. You will have more space to describe your brand, its ideology, background and much more.
If all goes well, Yelp event can boost the number of reviews quite significantly. Because remember the audience invited engages very proactively in comments at Yelp.
Conclusion:
All said and done, Yelp is undoubtedly one of the most trustworthy review platforms. So, naturally, getting reviews at Yelp will contribute to the growth of your business. But, in order to achieve this goal, you have to religiously stick to the above guidelines.