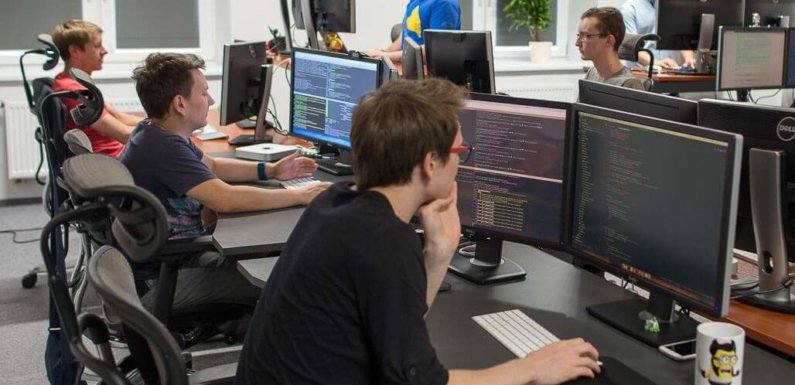 The use of mobile applications to access information, engage in social activities, get involved in entertainment and communicate with other mobile users is a common practice these days. What used to be a dream or futuristic disposition has turned out to become an ever-present reality. In fact, mobility is growing at a fast pace to the extent that it is not only transforming the entire tech industry but also affecting a wide variety of other sectors.
Virtually every business requires mobile app development. Whether they are looking to invent a new method of communication or develop a new platform to enhance business engagement, App development companies are always the first port of call whenever there is an app development idea to discuss. These tech organizations have expert programmers that specialize mainly in designing and developing functional mobile applications for various business purposes.
Mobile app development and business
There has been an increased use of mobile apps in recent years due to exponential growth in the distribution of smartphones around the globe. With this development, many entrepreneurs and mobile users are now being exposed to a whole new world of opportunities. Even app development companies and mobile developers are not left out. These professionals are now focusing on developing simple and hassle-free mobile applications to meet the increasing demands of mobile users.
Interestingly, businesses are not relenting in any way to follow this trend. There is a growing number of entrepreneurs and business owners that feel that they need to support their business operations with mobile app development. Basically, this move is aimed at driving business performance and improving customer engagement with brands. This has led to a rising rate of uncommon collaborations established between businesses drawn from various industries and various app development companies.
Generally, this whole thing is all about reaching customers just where they are and engaging with them in a simple, easy, and convenient manner that best suits their needs. Ultimately, mobile app is the way forward for business. Here are some interesting reasons why enterprises should begin prioritizing their businesses for mobile app development.
Improve effective communication
Evidently, the modern business world doesn't sleep. People are always seeking products and services to buy at any time of the day. Basically, the onus lies on entrepreneurs to focus on meeting customers' needs by providing unrestricted access to the business. Working with app development companies to develop an enterprise mobile application will surely make an excellent option.
No customer will want to engage with any business that lacks proper communication channels. With the right strategy established, enterprises can easily achieve significant customer loyalty with enhanced customer engagement through mobile app development. The main objective here is to provide business customers with effective communication capabilities.
Improve brand awareness
When it comes to mobile app development, there are so many factors that mobile app developers and entrepreneurs must consider. Brand presence or awareness is a crucial factor to consider during the process. Basically, any business owner seeking to adopt app development should take the time to first understand how their apps will get to their prospective customers and how they will carry their brand on their device.
This is why many app development companies are focusing more on developing aesthetically pleasing applications for mobile devices. These apps are designed to be both appealing and attractive so as to be able to draw customers' attention toward the brand and also keep them engaged with all its features.
Enhance customer engagement
Obviously, there is more to mobile app development than just building applications. Promoting customer engagement with mobile app development can go a long way to help enterprises achieve their business goals. It is quite interesting to see how many mobile applications are significantly helping to improve the way and manner customers engage with various businesses today.
Promote easy accessibility
Just so you know, there is no easier means of accessing a business today than using a mobile platform. Simply put, mobile applications enhance customer access to businesses around the globe. App development companies are making this possible through various features such as podcasts, GPS capabilities, QR codes, updates, alerts, and send push notifications.
All these have helped to significantly enhance easy access to products and services without the need of visiting a physical store location in person. So, with just a few clicks of buttons, customers can effectively access what they need right from their mobile devices.
Provide improved personalization
Many businesses today are already using mobile devices to attend to the needs of their customers based on their specific needs. It is very much easy to provide users with improved personalized experience via mobile apps. All they need to do is understand their habit, usage, and location. These will enable business owners to provide the right services based on customer preferences.
Final thoughts
While mobile app development offers great potential to transform an entire business for good, it is important for business owners to be realistic about the capabilities of this technology and how they can influence their business growth. This is why adopting the right development strategy is important.
When developing apps for business, there is a need to work with an experienced app developer or development company that understands what it means to take an iterative approach to mobile app development. Just so you know, there is no better way to ensure that you capture the best chance of success than this.