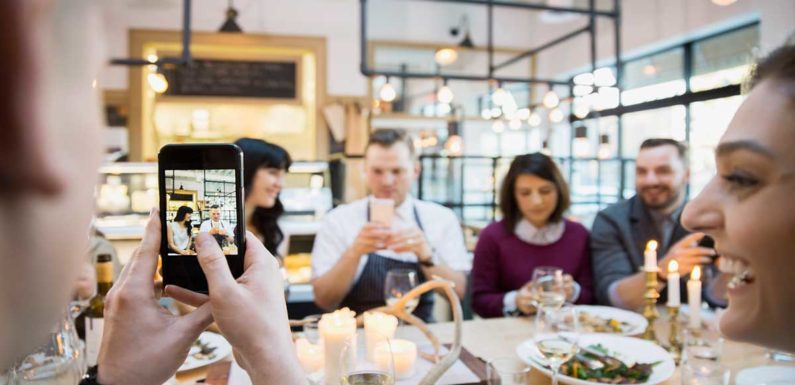 Since Instagram's launch in 2010, the picture-sharing social media platform has become a behemoth with more than 1 billion active monthly users. 60% of all adults online use Instagram, but the platform is host to more than just consumers. Most people don't consider how much business is conducted on Instagram, but there are over 25 million businesses on Instagram. By using the various marketing tools Instagram offers, a business of any size can expand and grow to new heights. Below are just a few ways you can grow a business, large or small, thanks to Instagram marketing.
Business Account
Before you can take full advantage of the tools Instagram offers businesses, you will need an Instagram business account. Instagram business accounts are free to set up, and there are two ways of establishing a business account. The first way is to create a brand new business account using a business email; this option creates a fresh account with no post history. You can also convert a standard Instagram account to a business account by going into your account settings and hitting the "switch to Professional Account" button at the bottom of the page. If you convert a standard account to a business account any and all past posts the standard account made will carry over to the business account, so only convert an account if the past posts are suitable for your business.

Once you have your business account, fill out the profile. Your profile is your chance to make a positive first impression on potential customers. Be sure to include your business name, location, and brand-appropriate profile image. Instagram bios have a 150 character limit, but use the space to tell your audience about your company. Your bio is also the only place you can include a clickable link to an external site, so use a URL shortener like Bitly to maximize the space.
Use Application Programming Interfaces (APIs)
Application programming interfaces, commonly shortened to APIs, allows one program to connect to and work with a separate program. APIs bring features to a program that wouldn't exist with the API connection. An easy example of APIs at work is when you enter your credit card information to buy a product online, the API sends your card information to a different application and validates the data. A way businesses on Instagram can use APIs is by adding an address validation API; this API validates a shipping address just like credit card information. If you sell products on Instagram, you will need to use both an address validation API and a credit card validation API to ensure you receive proper payment and your customers receive their items.
Consistent Active Participation and Interaction
Instagram is a social space based on the practice of sharing pictures. Simply having an Instagram business account is not enough to grow your business. To see your business expand, you must consistently post brand-appropriate content and interact with your followers or other brands. Post professional quality pictures and engage with the comments. If a customer asks a question below a post, reply to their comment and make it public so other customers can see the interaction. Follow brands, influencers, and customers to stay up to date on events in your community or industry. You can incorporate current events or community developments into your posts to keep your content relevant and topical.
Brand and Campaign Specific Hashtags
Hashtags make content easier to find. By searching for a specific hashtag, users can find all associated content. Creating a branded hashtag that embodies your company and interests viewers is a good way to get your content in front of new customers. Followers can also post their own content and use your branded hashtag to create user-generated content, which acts as free advertising for your brand.
Instagram Ads
Instagram allows businesses to invest in ads to ensure your content appears before a wider, but targeted audience. Instagram ads not only increase your brand's visibility, but they have the option of adding a call-to-action button that will take customers from Instagram to your website or promotion. Using the call-to-action button drastically reduces the number of clicks between your Instagram ad and your website or promotion, making users more likely to click or complete a desired action.

Instagram can be a wonderful platform where businesses can grow. By setting up a business account and leveraging the various marketing tools Instagram provides, you can expand your business to reach new audiences and markets.