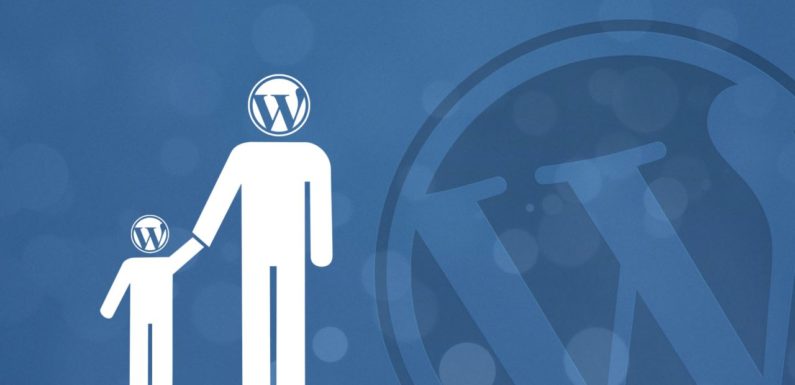 What is a WordPress child theme? This is a common question among business owners who may not be as familiar with website development and design. Knowing what a WordPress child theme is, when you should employ one, and the benefits are essential to understanding more about how to optimize your business' online presence.
What's A WordPress Child Theme Exactly?
Using a WordPress child theme allows you to customize your website (theme) while still keeping the customization when the theme updates. Child themes are essentially the same them as its parent theme, but keeps customization in place.
For instance, if you customize your website code within the parent theme, you will lose your changes once theme upgrades happen, and they do. This makes using a child theme valuable when customization beyond the normal website builder tools is needed.
WordPress child themes do have all the code, functionality, and features of its parent theme, and still allows upgrades without loss. There are, however, issues if your parent theme isn't great to begin with. You certainly want a customizable theme, and your developers will thank you for it.
When To Use A WordPress Child Theme
Using a child theme is a matter of preference and need. If you can build out your website without coding in customizations, you probably don't have a use for one. The themes available online now are pretty customizable using only website builder tools that come with the theme, as well as WordPress plugins.
However, if you need to make serious changes to bring your site vision to fruition, you'll need to create a child theme and possibly hire a developer. You can also install a WordPress child theme yourself pretty easily with a little know-how.
There are also other options to consider as well, like using custom CSS capability if you just need to do CSS changes. You can use a customizer to make these CSS changes rather than creating a child theme.
Ensure Your Parent Theme Is Top Notch
To have success installing and customizing a child theme, you need to be sure your parent theme is a WordPress framework. This is a common misstep for many new business owners hoping to customize their website using a child theme.
Most themes are frameworks, but before you begin customizing be sure yours definitely is. Otherwise, you will end up doing a lot of work, replacing parent files and possibly losing customization changes after a theme upgrade.
For example, if you are doing a lot of customization within the child theme, it may be wise to scrap your parent theme altogether and pick a theme that requires minor customization. Without a functional parent theme, don't use a child theme.
Benefits Of Child Themes
There are certainly big benefits to using WordPress child themes. There are also pitfalls, but let's focus on the good stuff.
#1 Keep Site Customization:
One of the biggest benefits of using a child theme is keeping your parent theme intact. This will keep all your customizations you make in the child theme active after the parent theme updates.
#2 Flexible:
Another benefit of using a child theme for your website customization efforts is enhanced flexibility. You can customize without much code, especially if your parent theme is a WordPress framework with a lot of functionality and features you already love.
#3 The Parent Theme Is Always There:
When you customize your site using a child theme, you don't need to change its parent theme and files. This is good, because if you forget a file in your child theme, or if you lose your recent changes, you always have a working parent theme to get back on track.
Is A Child Theme Right For Your Site?
Child themes are certainly assets when you need to make customizations to your site without worrying about theme updates. But it is also important to understand that you don't necessarily need to create a child theme.
Your first step should be to try and customize your website using site builder tools and WordPress plugins. Most drag and drop options that come with themes are more than enough to develop a great looking site that serves up an exceptional user experience.
However, if you find yourself struggling to really get the custom look you want, it may be time to create and use a child theme. It isn't as challenging as it may seem, especially once you get the hang of it. There are plenty of tutorials online that can guide you on how to write basic code and add the code to your child theme. What are your top child theme tips?