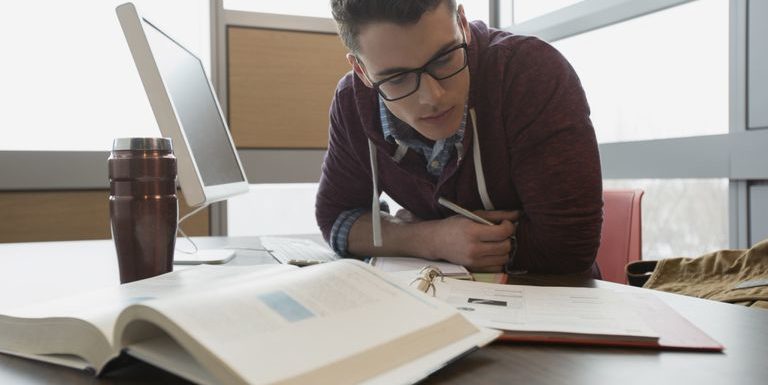 Planning to apply to a graduate school? Well, for that you will have to be through the GRE General Test, which comprises an extensive vocabulary section. Not only do you require mastering the comprehension questions, but also you need to knock down the sentence equivalence questions and text completions out of the ballpark. Though it is challenging, with apt preparation, you can pass. Whether you believe it or not, a formidable vocabulary is the best defense for a GRE aspirant against a lineup of scary answer choices. You can find free GRE sample questions online to help you prepare for the test.
So if you are serious about studying vocabulary, we have laid down certain tips to help you get the most out of you time:
Read More and More
You must get into the habit of reading good books, newspapers, blogs, articles, and even the magazines. Start paying attention to the words you are not aware of. Though you might be enticed just to skip them as usual, but train yourself to take notice of them, jot them down, and look them up. Doing so repeatedly will get you apprised of new word that you might be more comfortable in using.
Build your Love for Dictionary
The most essential thing is to get used to looking up words. Avoid assuming that the very first definition is the only one you need to know, because GRE often tests secondary definitions, so it becomes necessary to scan through them all.
Make your own definitions
No when you have learned the meaning of a new word from your dictionary, try to use or restate it in your own words. This will help you gain a better insight into the correct use of the words which you were not aware of. It is a fact that you will find it much easier to remember a word's meaning if you make it on your own.
Make a GRE Vocabulary list
Make a proper list of the new vocabulary words either on your phone or in a notebook. Remember, writing something down makes it much easier to memorize. Make a proper list of the words when you find it.
Use Flashcards
Though flashcards might sound a little orthodox, but they are still one of the most efficacious ways to learn new words. Write the word you need to learn on the blank side of the card. If you find problem in pronouncing a particular word, write the word phonetically. Though it might sound irrelevant, but knowing the correct pronunciation will enable you to use the word confidently. On the lined side of the card, write a definition that is easy for you to understand.
Learn your Word Roots
There are many GRE vocabulary words that comprise of easy identifiable word roots that can help you with the answer. Without even looking into the dictionary, you will be able to figure out the meaning of a word. But this requires a lot of GRE vocabulary practice. Once you learn these roots, write down the roots and their meanings on the flash cards.
Repeat, Repeat, and Repeat
Once you are finished learning a group of new words, don't just set it aside. You might think that they are all locked inside your brain, chances are that you might forget their meanings if you don't keep reviewing them. When you are all set for a new list, add them to your existing list. Remember, you cannot neglect the words that you have already learnt. Keep revising them!
Reach out to the friends who are taking up the GRE exam or have taken it in the past and ask them if they will spend time helping you review. Go through all the above-mentioned steps and you will not find yourself stuck on certain GRE vocabulary words.