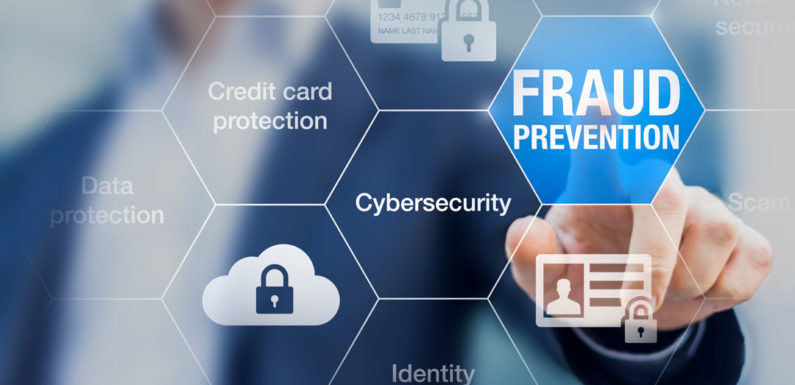 From computer viruses to hackers – the internet world has changed immensely from 1990 – 2000s. With more and more businesses relying on the internet for online payments, the significance of the internet and e-commerce has increased dramatically.
According to a recent report, online losses due to fraud are 19 times higher than offline with 5% of online shoppers falling victim to credit card theft. To give you a rough idea of the internet fraud trends from over a decade, back in 2002, the IFCC (Internet Fraud Complaint Center) received over 17 million visits to its website where over 50,000 formal complaints were lodged.
Apart from these facts, internet auctions were the most reported offense with 42.8 percent of referred complaints. The other top fraud complaints were comprised of non-delivery of merchandise or payment, credit or debit card fraud, and confidence fraud. Some professional hackers even managed to hack into U.S. government systems.
The probability of theft by getting hacked, primarily when it involves losing money, is rising with the elevating trend of online payments for buying and selling of goods and services. Despite the fact that online shopping is becoming progressively common, cyber security is also becoming a real concern for anybody who actively deals with online transactions.
Fortunately, as a solution, incredible developments in machine learning and artificial intelligence over the past couple of years is helping us pinpoint the questionable business practices taking place in the market which aids online payment fraud.
Worldwide accessibility and convenience has made online channels and transactions possible, leading to the development of a broad set of digital ecommerce services. However, this internet availability has created a rich environment for cybercriminals to commit fraud from anywhere.
And this environment is only growing, around 94 billion transactions for remote goods and services were made in 2016 alone – and that's only a fraction of the over-all ecommerce landscape. However, some merchants are still of the view that eradicating all kinds of frauds is too costly, with some retailers hesitant to enforce rigorous ID checks because they are afraid of damaging their customer's experience and dropping conversion rates as a result.
What are the threats and how to deal with them?
#1 Public Wi-Fi
The largest source of information theft from hacking is perpetrated through public Wi-Fi. People do not realize that they are being trapped and scammed at public places when they connect their devices -smartphones, tablets or laptops. When we do transactions while the devices are connected to an unsafe internet network, the chances are high that they are tracking and saving all of your credential details to use later. Which is why banking systems send verification texts, emails, etc., to make sure that the transaction is from the right sources.
#2 Sharing Banking Details
When you share your banking details online while performing transactions through any public Wi-Fi through a card, ATM or whatever medium it may be – the hackers are very smart and are always keeping an eye on opportunities to pounce. For an opportunist, once is enough, they can take everything with a single click after making a successful attempt to get full access. It is highly recommended to not show your banking details anywhere on public Wi-Fi.
#3 Transactions via Payment Card
Then comes the Payment Card Industry Data Security Standard for which organizations are required to encrypt cardholders. That is how they count all the data that they have collected, processed, transmitted and stored, which brings up token technology.
Token technology is essentially used to protect your credit card information, and this is done simply by interchanging the card number with unique tokens in order to keep the stolen account safe from hackers. If in case, by mistake, they get hold of it, they won't be able to make forged transactions.
Miscellaneous Reasons with Solutions
In some scenarios, we see Visa transactions giving controls to its cardholders so that they can regulate their credit card intakes' settings. With the help of artificial intelligence, which is taking notes of our behavior, if it sees anything unusual taking place like foreign transactions, over the limit credit or debit requests, it will be able to interrupt or revoke charges. It will also then be able to fix the spending limit for all the online transactions taking place on that source. Such settings give the consumers relief and chances to reduce their risks of fraud while making transactions.
Also, when we come across card-not-present trades, not all but some cards have launched 3-D Secure 2.0. This is an advantage to the traders so that they can distinguish between good and bad transactions which keeps transactions proceeding without any delay at lightning speed.
The latest technology of the 2.0 version now fully supports real-time information-sharing channels that dealers can use and benefit from when sending an exceptionally huge number of transactions, through which the issuer can easily validate customer's identity in a more reliable and defined manner without always requesting a static password or delaying the usual business.
Conclusion:
The speeds at which online transactions have made our lives easier, have also benefited the cyber threats that are growing at the same speed. We can't really stop the con artists that come along, however, there are ways to be cautious and more mindful. As they say, caution is better than finding a cure, if we focus on a solution while carefully watching and working on a solution-oriented approach, then we can beat this problem. There are companies looking for a solution day and night so that everybody can confidently make online transactions. Advanced security measures are being executed in order to protect against fraud in physical locations. It's for the same exact reason that impostors have developed, and still, are developing, new methods to illegally siphon cash on the internet.
I think it's important to choose an internet service from a provider that includes a robust security suite with your service. I have been using Frontier Internet for years, for this very reason. Plus, it doesn't hurt that they have incredible speeds that support all of my online activities. And their in-home Wi-Fi is strong enough to support and simultaneously connect all of the mobile devices of my entire family.