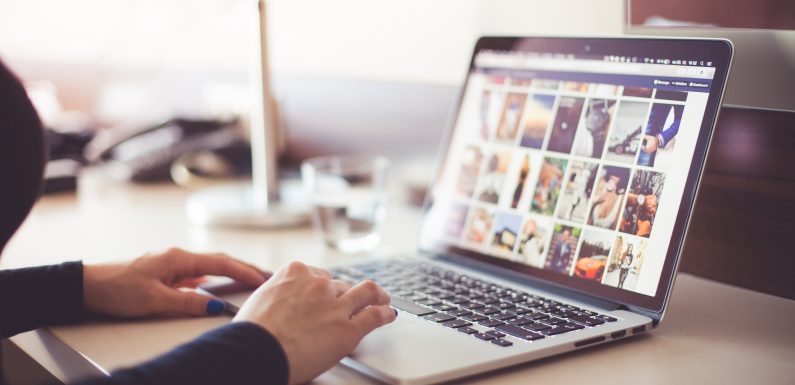 You could successfully promote your unique style or fashion brand on the best social media platform called the Instagram provided you endorse the correct product at the correct time, in synchronization with the latest demand and fashion. In the present times, consumers are constantly browsing their smartphones.
They are simply hooked on to their mobile phones 24×7. Since Instagram has been consistently focusing on the mobile phone users, it has the unbelievably huge benefit of having a phenomenally large number of engaged customers in comparison to other social media platforms such as Twitter, Facebook, and others.
If statistics were to be believed, Instagram posts actually receive 60x more responses as compared to the Facebook and about 120 x certainly more visibility as compared to Twitter. The phenomenal online presence of Instagram is attributed to the constant and steady use of awesome images of products by this photo-sharing app. You usually upload pictures on Instagram using your phone. That is why Instagram is a really personal platform and seems to be like some on-the-go-kind of an app. You could actually effectively create a community on Instagram with precisely your profile picture.
You could successfully attract more and more traffic to your Instagram fashion site by following a few tips:
#1 Planning & Scheduling Your Posts in Advance Necessary
It is essential to plan and stay organized regarding posting of Instagram pictures. If you are thinking of posting thrice or four times every single day, in such a situation, you must think about the kind of content you are thinking about sharing. You must see how an image flows and seems sensible within the feed. It is always a major headache to hunt a random image. There are even possibilities of them not flowing or making perfect sense in your newsfeed.
Planning what posts would be posted that day would help you remain organized and would be time-saving during the day. You would no longer miss the photo opportunity planned well in advance.  Use apps such as Liketoknow.it or Latergram for pictures that are all set to be published.
#2 Gain Knowledge about the Platform
Familiarize yourself with each and every aspect of the Instagram. Before endorsing some products, you should be well-versed and aptly trained in every application. Today, you can buy real Instagram likes for boosting traffic.
#3 Leverage Consumer-Generated Content
It is well-known that consumers love being recognized by the brands and celebrities they love. If you use this to your advantage by mentioning some of them on your stream and reposting their pictures with your products, you are not only opening up avenues for user-generated content that complements your own and adds a fresh face to your brand, you are also positively reinforcing their faith in the brand and getting them excited enough to recommend you to friends and family.
#4 Social Cross-Promotion
You can draw traffic to your Instagram profile by cross-endorsing Twitter and Facebook accounts. This omnichannel approach ensures maximum reach.
#5 Endorse Products Using Hashtags
Hashtags are the best way to get around Instagram, to find and promote posts, products, and brands. You can grab the attention of new followers, use hashtags which are already popular, like #like, #love, #followforfollow, #photooftheday, #instagood, #tagsforlikes, and so on. You shouldn't spam users with a truckload of hashtags, though. When you are selecting a new hashtag, make sure it is relevant to what you offer and unique.
#6 Make the Most of YouTube
When you post short videos of your accessories on Instagram, you can direct followers to your YouTube channel for a more detailed look at them.
Conclusion: Good Social Etiquette
Engage with your followers, and always follow them back. They are a valuable resource and maintaining a long-term relationship with them is definitely beneficial.