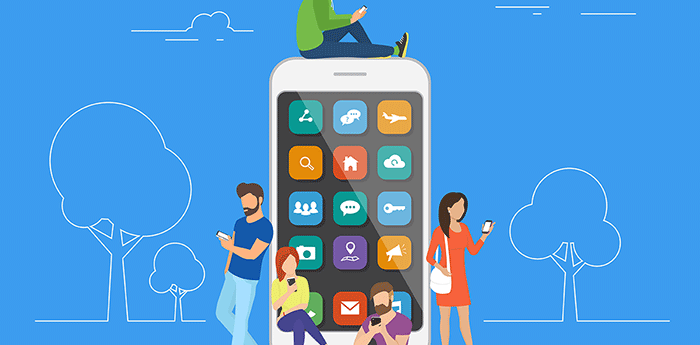 Simply having a social media handle for your brand is never going to be enough if you're aiming at reaching out to your target audience. What you need to know is when it comes to social media, you need to have a hold of your audience all the time.
Unless you effectively make use of everything that's available on social media for your business/ brand, you will be missing out on a number of opportunities to keep your audience engaged. You may, by now, have your brand on the social media platforms but it would never always be on the top.
There would always be new strategies that would come up that your brand should be executing. The basics of all these strategies come down to this list that all the social media strategists should follow to make their business stay on top of your audience's mind all the time.
#1 Pick your social media platform right
There are so many social media platforms and they are on the lines of the proverb and using too many platforms at the same time and not using them wisely can be disastrous for your brand. Hence it's best to focus on two-or-three networks which would work for your business capture leads and generate results.
#2 Involve yourself
The most vital rule for a brand to establish itself on social media is that the social media brand marketing strategist has to be active and consistent. A tweet made once in a month or an Instagram picture uploaded once is not going make any difference. It's best to use less and be consistent than seldom using too many!
#3 Get influencers to help        
Getting influencers to be an aid for your brand is a great social media strategy for a business. Influencers are well-established people who organically drive brand awareness and help in building third-party credibility. Having influencers as your backup/benefactor in your social media marketing can greatly help you reduce your time, energy and resources. The trick is to find those non-competing influencers and connect with them in a way that is beneficial to both.
#4 Engage and Communicate
The most important strategy that is repeated every now and then in every social media strategy course is to be conversational and engaging. Conversations help in getting greater click throughs, far better engagement and more followers. Remember, that not every engagement that you create would bring in a positive impact. Try to create engagement with posts which would interest your customers as well and try not to bluntly just promote your brand.
#5 Visuals work better
As a social media strategist, you should by now know that it's the eye-catching visuals that work best and not the posts with text. The whole concept of social media brand marketing has shifted from 'tell' to 'show.' Don't restrict yourself from trying new ways and colors as it is essential to try and see what works for your brand. Utilize every form of visual whenever you can to share your message.
#6 Connect your personality
Social media is a place where you engage every now and then, and hence it's vital to have a personal emotional touch there. When you bring in your personality, you enhance your post more. It becomes something that you offer your audience which your competitors are failing at. The stronger your relationship is with your audience, the greater would be the value of it.
#7 Tools are your best friends
When it comes to social media tools are your best friends. They are your lifesavers as they help in reducing your stress of multitasking and aids in keeping your activities on social media consistent. As a social media strategist, your education cannot be confined to what you have already learnt.
The market keeps growing and the tools keep getting updates. You have got to walk hand-in-hand with them if you don't want your brand's popularity to decline on social media. Social media has today become a carrier of communication between customers and brands.
Every social media platform today has become a powerful channel that is available for brand-building, provided it is used right. A strong presence on social media would be a stepping stone toward success for any brand.
If every brand uses these platforms in the right way, then there would be no turning back. Well, if you are still wondering where you are going wrong, then it's time you start asking the right questions!