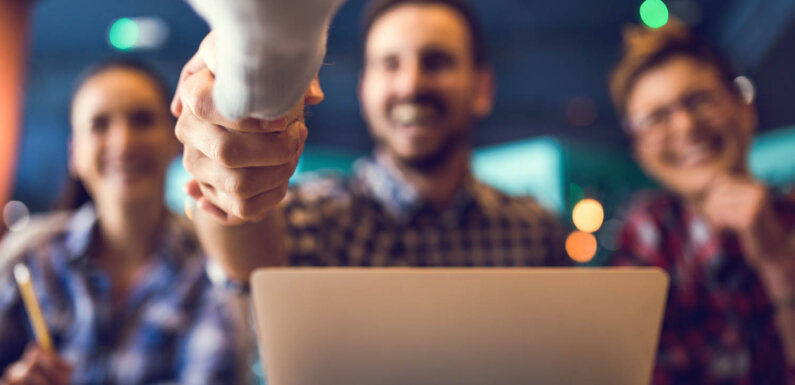 When you hear about customer experience, there are many terms that you hear over and over again. But today I will be talking about things that you don't hear that often. These are basic things that can have a very lasting impact on your cx strategy. Experience is the only thing that can change with a single interaction. So you must get your basics right. Remember, customers are humans like you and me; at the end of the day, their concerns are just like ours. The market is in turmoil, and your customers need to know whether they can count on you.
Customers don't just share the experience with your brands; they share their opinion and values with your organization as well.
Build a community:
Society, Culture, Countries, as humans, we have an innate desire to belong, be it your family, friends, co-workers, or just someone you know being a part of something bigger than themselves is crucial. This is why it is essential that your customers feel like they are a part of a community.
Crisis brings us together as a community and help each other out. And that is precisely what you have to do. CX experts go on and on about how you need to improve their experience, listen to what they have to say, etc.
Customer familiarity:
One term that you might not have heard as much as exceed customer expectations. Familiarity is your customers understanding of your product and services – the process, concept, experience. It has two sides to it – how well a customer knows the business and how well an organization knows it's customers. Customer familiarity can influence purchase decisions.
Maintain Standards:
Organizations have one job – to make their customers job easy.
Customers expect the same service they have always received, and if you need to meet and exceed their expectations. Customers feedbacks and opinions can present a fresh perspective. They are your most reliable and most valuable source of insight. So it can be both confusing and frustrating for your customers if they do not get the service or experience they are used to.
Value their time:
Customers reach out to you after they have exhausted their option of finding a solution. They are looking for an answer, and they need it fast, well-trained customer support can help them with it. Support calls and chats being one of the first choices followed by emails, then social media. Make sure that you provide a swift and smooth solution. But when you find yourself in a situation where you don't have one, reassure, and follow up. You must value your customers time.
Commit and follow-through:
Never make a false promise; when you commit to deliver, make sure you do. If, for any reason, you cannot deliver on the said time, inform them, and follow-up. Knowing that someone is working on a fix is reassuring. Even after testing your process, product time, and again you can hit a snag. Take feedback and keep on improving.
Ask, Ask, Ask:
One of the most crucial points in customer experience management is feedback. The more, the merrier, understanding your customer's journey and their experience with your organization. Ask your customers feedback on how is their experience with different aspects of your business. How can you make it better, where there is room for improvement- improve, where things are good- take the win.
Use tools:
Experience management platforms these days offer better insights into the data you collected. Different metrics explain different aspects of your business. Customer effort score describing how easy or hard it is to accomplish a task. To NPS (net promoter score), asking for their likely hood of recommending your business to friends and family.
Evaluate and Improving:
When you take feedback from your customers, make use of it. Keep evaluating your process and product. Whenever you see an opening, update them and make them more user-friendly. Regularly improving your product and service is an excellent way to keep your customers. It will not just enhance their experience but also instill a sense of loyalty.
Care over support:
Customers, employees, and organization together makes a community. And community means you care for each other, make sure that your customers feel valued and important. Well-trained support executives can help make this an easy process. It is a process that can only start from within. Happy employees make for happy customers, it may sound like a cliche, but that is a fact. Go above and beyond when it comes to helping your customers solve their problems; it leaves a mark.
Make sure that the foundation of your customer experience plans are built on a solid ground. Trust and uniformity assures that your customers have faith in you. Loyalty is the best leverage you can have over your customers. When you cover your grounds on the above point, you will have an experience strategy that works itself.