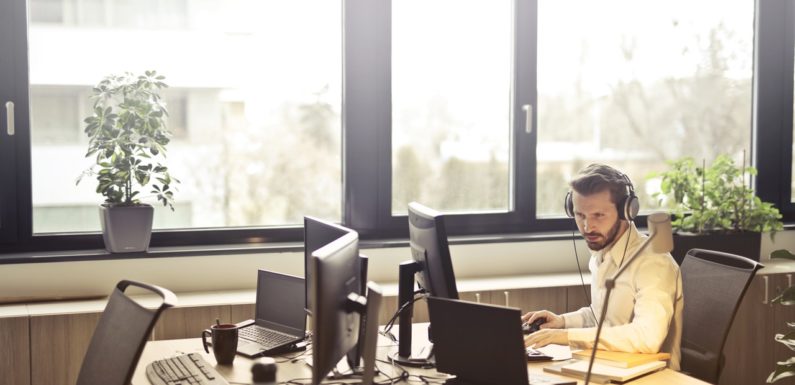 In their infant stages, businesses are able to treat customers like royalty. As more and more of them come, though, this becomes difficult to do. The main problem is that customer service needs and demands to grow hand in hand with the organization. At one point, you end up stretching your resources thin and losing track of all the different wants and needs.
Well, it does not have to be that way— you can put an end to diminishing efficiency and come on top. To pull it off, you will have to proactively face the issues before they get blown out of proportion. This investment pays dividends down the road and promises to propel your whole company forward.
The right approach
It all starts with the right mindset. Namely, you need to realize that customer support is the lifeline of any business. It lays the foundations for steady, sustainable growth. Alas, it can also hinder your organization. A large portion of customers abandons brands because they feel they were treated indifferently.
So, doing the bare minimum does not cut it. Simply hiring your way out of a perilous situation is not the way to go either. You will have to employ smart tactics and refine the workflow. That way, you can sustain the level of service and gradually ramp it up.
Get clear on your goals
Next, you need to establish clear, realistic, and tangible goals. Customer retention should sit right at the top of the list of priorities. After all, an increase of just 5% in retention can elevate your profitability by whopping 75%. Likewise, you may want to focus on consumer satisfaction, repeat purchases, and referrals.
Through it all, do not get caught up in the process of overcoming growing pains. Fight for financial prosperity and larger market share instead of mere survival. Make an effort to plan ahead of time to tackle the growing complexities and shifting expectations.
Automation and self-service
One of the best strategies at your disposal is to use advanced tools to streamline manual and repetitive tasks that consume a whole lot of time. Email correspondence is the prime example of how artificial intelligence adds value to business communication.
Along the similar lines, put together a complete knowledge pool and enable online self-service. Create an FAQ section on the website, prepare introduction documentation, craft video tutorials, and set up a community forum for customers who help each other. These features reduce the strain on your staff.
Human face of business
Bear in mind that the ultimate trick is to implement technology without losing the warmth and personal touch. So, always have human representatives ready to jump in and make up for the shortcomings of technology. They need to show a high degree of both professionalism and empathy.
Therefore, pay close attention to employee training and hone your recruitment policies. Consider putting together a help desk to empower your team with robust features. You should be able to achieve a significant productivity boost and allocate resources more efficiently.
Raise the bar  
Furthermore, put a standard operating procedure (SOP) in place to organize communication. This set of rules encompasses various aspects such as tone of voice, putting customers on hold, phone call transferring, etc. It leads to more agent efficiency, faster responses, and at the same time, it reduces contact time.
Just make sure the tech infrastructure is facilitating the daily workflow. Have the right internet plan, fixed line, and mobile package to accommodate each and every customer. Providers like Orange have multiple offers that should suit any business. Take your time shopping around.
Ongoing fine-tuning
Finally, you should never waste time resting on the laurels. Soak in customer feedback regularly to alleviate any pain points. You can also directly ask people what they would like to see improved. In addition, revise your policies and processes every now and then to bring them in line with changing expectations and preferences.
Keep up with prominent trends and novelty technologies reshaping the world of customer service. Getting complacent or looking down on consumers is not an option really. Like it or not, they are always right.
Shape up or ship out
Customer support has a profound impact on the bottom line and long-term success. To attain excellence, come up with a solid game plan and identify your goals. Take a holistic approach— assemble a truly customer-centric business rather than playing catch-up on separate fronts.
Select your tech tools and automate processes without neglecting the one-on-one human contact. Take on the increasing workload, delight your customers, and turn them into devout brand ambassadors. They will spread the good word around and feed your sales funnel.